The regular dose of bad news about poaching, wildlife and environmental crimes …
in the spotlight today ……………………
No 430 Wildlife Trade News: 15th June
MALAYSIA: We bring you this report because many readers across the world are CITES officials (South Africa, especially) who condone shipping animals to Malaysian zoos. You need to see the conditions you are sending them to.
Can you believe this is a zoo? It's at Bukit Gambang. A zoo that opened only a couple of years ago in MALAYSIA with government approval – same people (Perhilitan/NRE) who represent CITES: Surprised?
Do the words horrific, ugly, gross, come to mind when you view
those photos? YES? Then wait until you see photos
we have yet to reveal of the poor animals imprisoned here.
WHO IN THEIR RIGHT MIND WOULD DESIGN A
ZOO LIKE THIS?
WHY DID PERHILITAN APPROVE
SUCH A CONCRETE JUNGLE?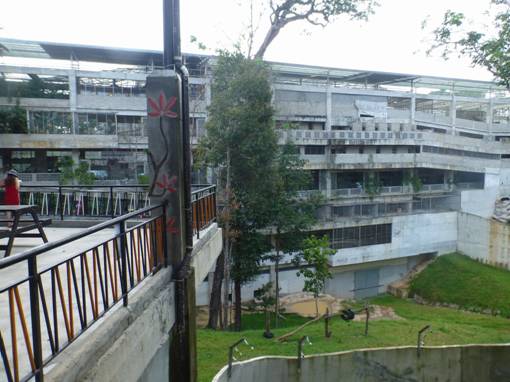 DO LOCAL PERHILITAN OFFICIALS NEVER
VISIT THIS ZOO? DO THE SAME OFFICIALS HAVE
ANY IDEA WHAT A MODERN ZOO SHOULD
REPRESENT?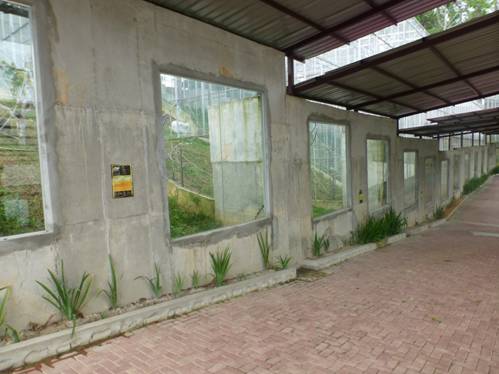 A QUESTION TO ALL READERS: When law officers repeatedly, as in five or more years, fail to enforce the law, what do you think should happen to these officials? A very good law, on paper, was passed in 2010 in Malaysia. It is not being enforced.
At the same zoo/park/resort: Stressed elephants at Bukit Gambang Safari Park. MALAYSIA https://www.youtube.com/watch?v=2YGJjslCaOI&feature=youtu.be
PLEASE DON'T SHIP ANY WILDLIFE TO MALAYSIA.
INDONESIA ….last week: ILLEGAL WILDLIFE TRADE CONTINUES UNOPPOSED BY JAKARTA'S WILDLIFE OFFICIALS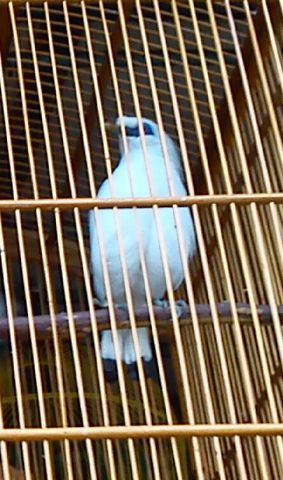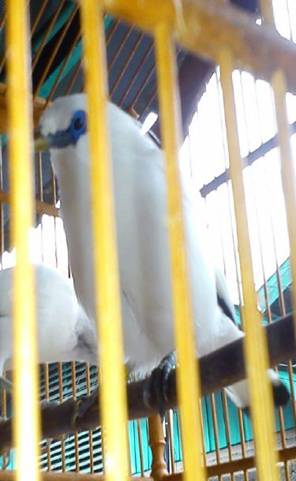 Bali Starling. Leucopsar rothschildi (Bali Starling) is listed as a protected species in the Indonesian Government Regulation No. 7 year 1999 and a Critically Endangered species in the IUCN Red List, but this bird is on sale at Pramuka market, Jakarta. This market is well known to CITES and the Indonesian wildlife authorities. Over the past 20 years thousands of 'protected' species have been OPENLY traded and sold at this market, with local officials either too lazy or too corrupt to do anything about the trade. Shocking isn't it? Do you think Indonesia should be allowed to remain a member of CITES?
Kenya Government allocates Ksh1.4 billion to anti-poaching effortshttp://baraza.wildlifedirect.org/2015/06/12/kenya-government-allocates-ksh1-4-billion-to-ant-poaching-efforts/
Tusker dies due to electrocution. INDIA
http://www.thehindu.com/news/national/karnataka/tusker-dies-due-to-electrocution/article7312736.ece
"We did provide confidential briefing documents to the enforcement authorities in the countries involved, which were Tanzania and Zambia, but also to the CITES Secretariat.
And again, we waited to see if anything would happen.
By the time we got past the CITES meeting in 2013, it was clear there was very little positive impact on anything that Tanzania said it was doing, despite all its commitments, and despite all the money that's been thrown at Tanzania to assist it in tackling this problem." EIA http://news.nationalgeographic.com/2015/06/150612-tanzania-environmental-investigation-agency-mary-rice-elephants-poaching-cites-corruption/
Last legs: the species with only a few remaining individuals – graphic The rate of animal extinction has rocketed in the past half-century, as hundreds – possibly thousands – of species disappear each year. Our graphic indicates some of the species whose numbers have dwindled to a vulnerable few.
http://www.theguardian.com/environment/2015/jun/13/last-legs-species-few-remaining-individuals-graphic?CMP=share_btn_tw
Sustainable forest commitments to be tested . INDONESIA http://www.thejakartapost.com/news/2015/06/15/sustainable-forest-commitments-be-tested.html
Poaching, Demand for Meat Threaten Endangered Tortoises in Mandya District. INDIA

http://www.newindianexpress.com/states/karnataka/Poaching-Demand-for-Meat-Threaten-Endangered-Tortoises-in-Mandya-District/2015/06/15/article2867142.ece