NOW BRUSSELS AIRLINES PULLS MOMBASA FLIGHTS TOO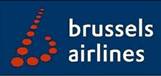 A regular source from within Brussels Airlines, with the utmost reluctance and on condition of strictest anonymity, confirmed what the aviation grapevine had been whispering about for the past few days, that indeed the planned flights from Brussels to Mombasa, once a week, have been shelved.
Initially due to commence later this year, this latest departure, or to be precise like in the case of Qatar Airways rather NON ARRIVAL will hit the tourism sector hard, as many had vested hope in another scheduled airline, and of the pedigree of Star Alliance member Brussels Airlines, coming to the coast only to learn that SN is now also turning their back on Kenya's Indian Ocean city.
Coast arrivals are down, some say by 25 percent compared with last year, and in recent weeks were news broken here that Qatar Airways had decided, reportedly over traffic right issues with Kenyan government officials, to pull their inaugural flight due for 15th August and postpone indefinitely the launch of this destination. South Africas 1Time has left Mombasa too, citing high operational costs for Kenyan airports and softening demand in the face of a series of negative media reports on incidents in Mombasa of late, and Air Berlin too has confirmed they will drop Kenya from their range of destinations come 2013.
A regular source from the coast had this to say (verbatim reproduction of a phone call): You are joking, surely? No? You mean this is true? Here we still know that flight will be coming to Mombasa but if you say this is being cancelled it must be true. You have a bad habit of breaking such news to us but then at least we know what is coming. A lot of resorts are now working the local and regional market where potential travelers know that a lot what is written in the papers is rubbish, but it will be difficult to make up for the loss of charters and the added seats from those which were due to start and have now pulled away. I think it is time to let expatriates from within the EAC come to Kenya without Visa to tap into that market because we know that the Visa fee for a family costs them 200 bucks and then they can spend that money somewhere else like in Dubai where the cost of a holiday is at times even lower, flight included. And I think our tourism minister has to rethink his approach to the market and stop putting his head in the sand. This is serious and I think we need to sit with all stakeholders, first at the coast and then nationally to revise our strategy of marketing ourselves.
Other sources in Kenya confessed not knowing about this development and were taken by surprise when confronted with the news, with airline officials remaining tight lipped over the reason for the cancellation. Watch this space for breaking and regular news from East Africas ever changing aviation scene.