TANZANIA TOURISM AND CONSERVATION INSTITUTIONS FACE MAJOR RESTRUCTURING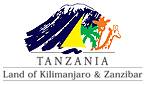 Regular sources from Dar es Salaam report that a high powered delegation from Zimbabwes Tourism Authority were in Tanzania recently on invitation of the government, holding bilateral discussions and sharing experience of how the institutional structure of Tanzanias tourism and wildlife management could be streamlined and improved.
The Minister for Natural Resources and Tourism, Ambassador Khamis Kagesheki, subsequently went on record with the media in Dar, explaining that indeed plans were afoot to streamline operations of several tourism and conservation bodies, where a pooling of administrative functions could result in major savings while at the same time making tourism marketing and conservation efforts more effective. Specifically named were TTB, TANAPA and the Ngorongoro Conservation Area administration, though other related bodies too could become part of a newly merged and united Tanzania Tourism Authority.
When Kagesheki took office a few months ago, after his hapless predecessor Ezekiel Maige was finally sacked over his gaffes and assorted political missteps, the new minister immediately vowed to root out any corruption, laziness and anyone failing to perform, already resulting in sackings and suspensions of key individuals in the wildlife management department of his minister. Other similar measures are according to a usually well informed source being lined up, clearing more deadwood and individuals under suspicion and the visit by a top level team from ZTA, which will result in a reverse tour to Harare by selected individuals to see how the structure works on the ground.
Kagesheki was quoted to have emphasized that the formation of a new authority with responsibility over the countrys tourism promotion, the national parks and conservation areas.
The set up is not unprecedented in the East African region as Rwanda first broke ground with the formation of ORTPN, the office for tourism and national parks, later somewhat controversially integrated into the Rwanda Development Board as a department, while conventional wisdom would dictate that tourism and conservation be treated as standalone entities free of internal competition over resource allocation and to aid the speed of decision making. Kenya in contrast has under the now in full force new tourism act created a number of standalone bodies, all requiring a separate administration structure which has already been described as expensive duplication of back office structures by one regular source from Nairobi while another described it candidly as a job creation machinery ahead of the next elections to garner political support for candidates. Whatever prompted Kenya however to fragment the public sector to this extent, something which may well be reviewed and reversed in coming years, Tanzania seems to go the way of centralizing the key elements on tourism promotion and wildlife conservation, similar to Rwanda and certainly tailored along the example of Zimbabwe, which according to information received from a reliable source in Harare will play a major advisory role in these changes.
Watch this space to stay informed on the next steps taken and learn about the timeframe of the intended reforms and restructuring now clearly gathering momentum.