Courtesy of Charlotte Beauvoisin
www.DiaryofaMuzungu.com
(Posted 13th November 2022)
This informal conservation retreat is the culmination of a series of events to celebrate the 25th anniversary of Volcanoes Safaris.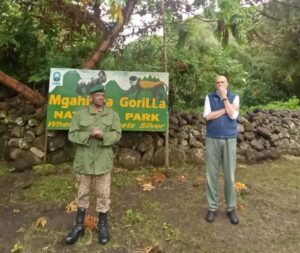 Today and tomorrow participants will discuss the successes and challenges of the past 25 years of conservation in the Albertine Rift and look forward towards 2050 and evaluate what can be done to ensure the habitats, parks and wildlife, including the endangered great apes, survive for the next 25 years.
Charlotte Beauvoisin of the Diary of a Muzungu is honoured to be here to document what promise to be fascinating discussions with conservationists, wildlife vets, primatologists, rangers, international hospitality and tourism experts.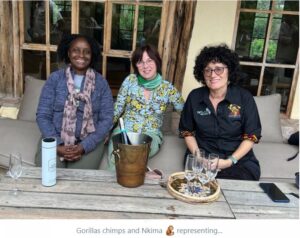 #volcanoessafaris #25years #mountgahingalodge #albertinerift #conservation #ecotourism #wildlife #greatapes #mountaingorillas #wildlife #gorillas #chimpanzees #mgahinganationalpark #volcanoessafarispartnershiptrust