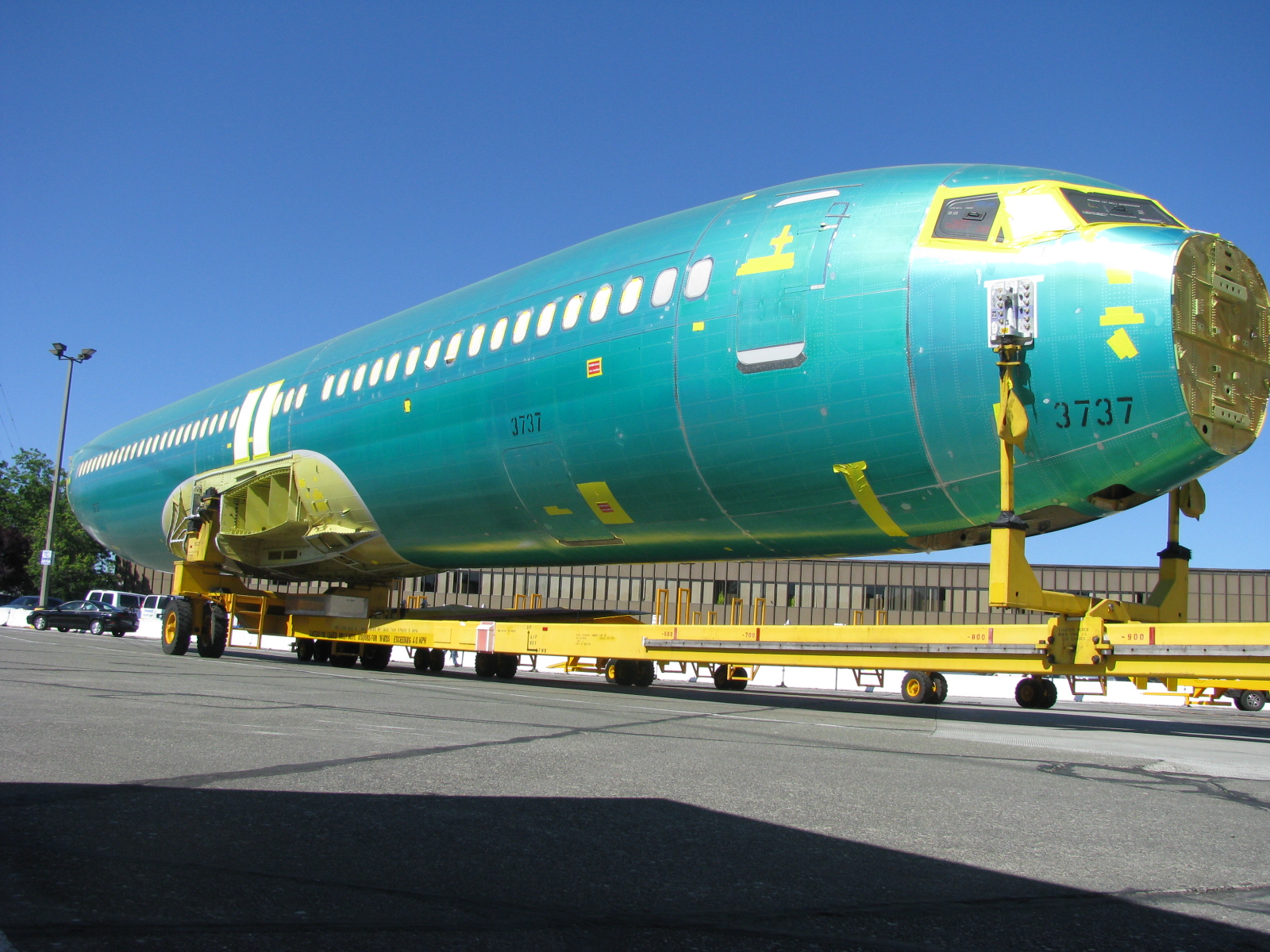 RWANDAIR'S FIRST NGB737-800 NOW ON PRODUCTION LINE
(Picture courtesy of RwandAir)
The first of two ordered Boeing 737-800's, due to join the RwandAir fleet in a couple of weeks, is now on the production line in Seattle, where the hull arrived yesterday from Kansas City.
The aircraft according to the airline's CEO John Mirenge, is due for delivery on August 25th and a second aircraft then at a yet to be disclosed date in September. A number of RwandAir staff are at present also undergoing training in maintenance procedures at Boeing while the pilots selected to fly the new 'birds' are taking their type conversion courses and are undergoing simulator training to be ready to fly the new aircraft home to 'The Land of a Thousand Hills' and deliver it to a proud nation.
RwandAir is the African launch customer for the new 'Sky Interior' look which Boeing is now starting to deliver to customers around the world and the airline's passengers will be the first to experience this new inflight experience on the continent.
The final production stage is expected to last for 11 days after which the aircraft will undergo pre-delivery testing of all systems and conduct a series of test flights before being handed over to RwandAir in August.
Meanwhile, in a related development, has outgoing US Ambassador Stuart Symington during his official fare well visit to President Paul Kagame in Kigali yesterday praised Rwanda's fast pace of development during the years of serving as the Ambassador of the United States and especially highlighted the 'astonishing' development of RwandAir, now flying to various corners of the continent within a very short period of time since government embarked on the airline's restructuring.
Astonishing indeed and Happy Landings to the new 'birds', their crews and passengers.