NEXT SEYCHELLES REGATTA EVENT MOVED TO 2013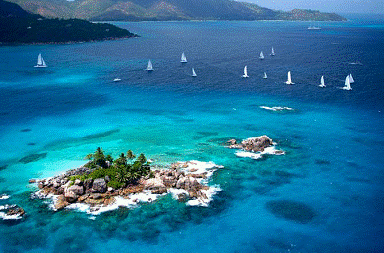 The Seychelles Tourism Board has announced that the 2012 edition of the Seychelles Regatta has been rescheduled for 2013 due to other major international sailing competitions taking place this year. These major international races will be held during the same period as the Seychelles Regatta was meant to take place, which means that the iconic members of the sailing circuit have already been scheduled to take part in these big sailing events.
To ensure therefore that the islands 4th edition of the Seychelles Regatta is as successful as the previous competitions, it was very important for the Seychelles to hold its sailing event at periods and intervals which complements the international racing calendar. The Seychelles Regatta is organised annually by Regis Elhaouel of Pro-Marine Boat Charter with the support of the Seychelles Tourism Board.
The 3rd edition of the Seychelles Regatta was hosted in May last year, with the participation of world-famous names in the sailing arena such as Mr. Michel Desjoyeaux, Armel Le Cleach, Jérémie Beyou, Romain Attanasio, François Gabart, Loick Peyron, Samantha Davies and Servane Escoffier. Since its first launch, the event has brought considerable publicity to the Seychelles. Articles based on the event and its destination will have been read by thousands thanks to the coverage provided by international journalists who followed the races, including this correspondent who was an invited guest last year for the regatta.
With a two years interval, the top skippers will eagerly make the time to travel to Seychelles to compete in the 2013 edition, scheduled to take place between 12 May and 1 June 2013. The tourism trade as well as prospective participants can also expect a higher level of participation given the increased time available for promotion and organisation before the 4th edition of the Seychelles Regatta.
For more information, kindly visit the website: www.theseychellesregatta.com