(Posted 19th October 2022)
The management of Kenya Airways confirmed this evening that the airline received a strike notice from KALPA, the Kenya Airline Pilots Association.
While the airline's management denies that it is aware of any pending disputes did the pilots union clearly have a different understanding of the situation between the two parties.
Kenya Airways issued the following statement: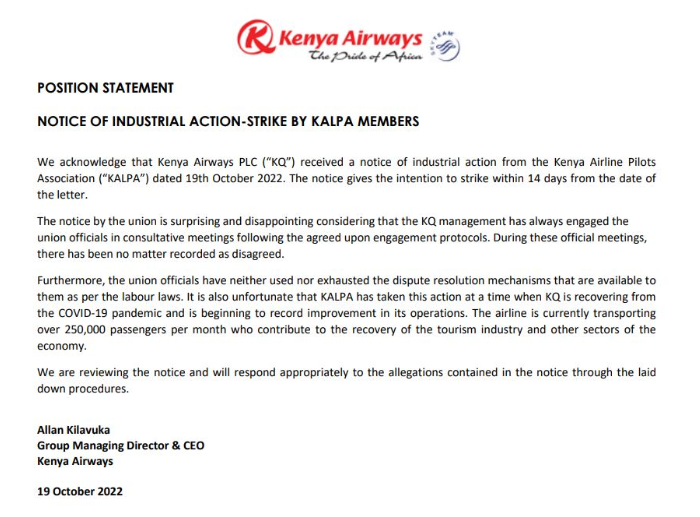 While it is expected that Kenya Airways will take the strike notice to court should passengers booked over the next fortnight nevertheless keep an eye on developments through print, electronic and social media to stay informed if a strike will take place and on what days.