(Posted 19th September 2022)
Tanzania's President H.E. Samia Suluhu Hassan is the recipient of the 'PYNE AWARDS AFRICA 2022', announced at a ceremony at the EKO Hotels & Suites in Nigeria after being selected as the "most outstanding President on the Continent for her commitment to tourism development in Africa".
The award was received on behalf of H. E. President Samia Suluhu Hassan by Dr. Benson Alfred Bana, High Commissioner of the United Republic of Tanzania to the Federal Republic of Nigeria. Also present were Hon. Mahmoud Mussa, Lord Mayor of Zanzibar and Mr. Rahim Bhaloo, Chairman Commission for Tourism Zanzibar.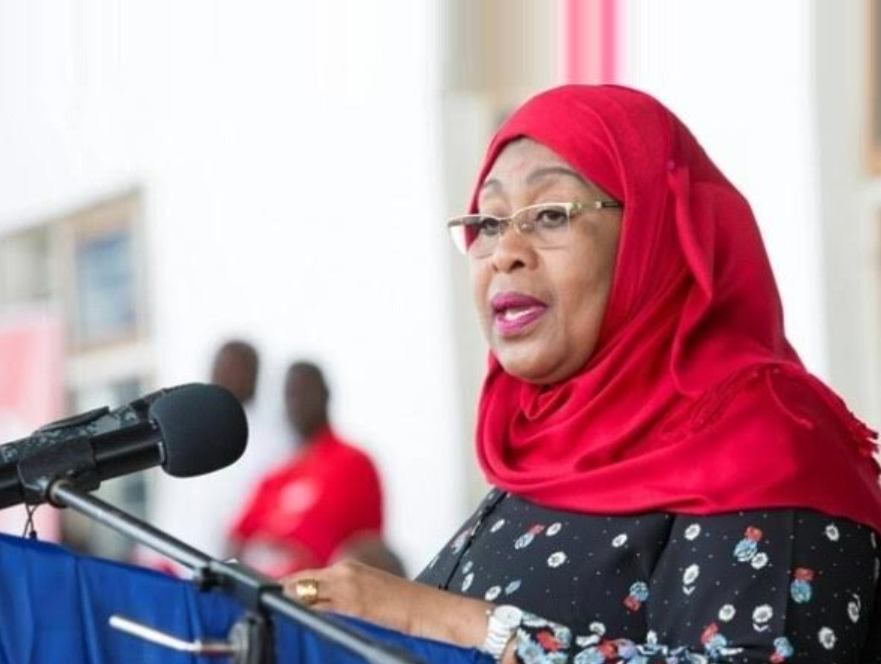 Alain St.Ange, a former Seychelles Minister for Tourism Civil Aviation, Ports and Marine, who is himself a former recipient of the 'PYNE AWARDS AFRICA 2021' as part of the list of Top 30 Hospitality and Tourism Influencers in Africa has issued a message to congratulate Her Excellency Samia Suluhu Hassan, the President of Tanzania. "Tourism works better when the highest office of the land shows its commitment to the industry's continued development. The recognition for the President of Tanzania is an encouraging development for the industry and its tourism industry," said Alain St.Ange from his base in Seychelles.
Alain St.Ange is the succesful former Tourism, Civil Aviation, Ports and Marine of the Seychelles who now heads his own tourism consultancy 'Saint Ange Consultancy' working with Ministries of Tourism, Tourism Boards and Private Sector Organizations in Africa and also in the ASEAN Block is regarded as a specialist in the field and advises on way-forward strategies for stronger tourism development especially in public private sector partnership to bring about a togetherness approach for the industry went on to say as he saluted the Her Excellency Samia Suluhu Hassan on winning the 2022 'PYNE AWARDS AFRICA'.
"The continent should be thankful that one of their very own has been singled out. Many others are also committed to tourism but their work remains outside the radar and this is a loss for their respective countries because visibility is what differentiates one state for the other when everyone is out fishing for the discerning tourists" Alain St.Ange said.
Adds www.ATCNews.org: Indeed has Tanzania undergone fundamental change since President Samia Suluhu Hassan has taken office after the death of her predecessor. Substantial advances towards restoring democracy and personal freedoms have taken place in sharp contrast to the near dictatorial levels seen when President Magufuli was in office as during his time many liberties, of individuals and the media, where curtailed and suppressed.
Relations with Tanzania's neighbour Kenya have also markedly improved, opening new avenues for regional cooperation.
President Samia Suluhu Hassan has repeatedly shown her commitment to promote tourism and the sharp rise in post pandemic visitor numbers to both the Tanzanian mainland and to Zanzibar bear witness to the change in attitude and the level of support she has so far extended to the tourism sector.