32 BILLION BUDGET ALLOCATION SET TO BOOST TOURISM MARKETING

(Posted 15th June 2018)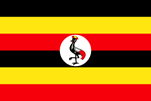 Uganda's tourism marketing budget was yesterday raised to 32 billion Uganda Shillings, equivalent of nearly 8.2 million US Dollars, the highest the sector has ever received for this purpose.
Key points the Finance Minister made in his budget speech, related to tourism, were:
By 2020, tourism is targeted to earn $2.7 billion annually and tourist visitors are expected to reach 4 million annually, compared to 1.3 million today.
To ensure viability of the sector, among the things government has done is to intensify land patrols in the national game parks in order protect tourism resources.
Promoting domestic tourism is also Government's priority.
"Madam Speaker, I have allocated the Tourism Sector Sh 32 billion next financial year."


The challenge will now be to gainfully use the additional funding and have a viable marketing action plan ready to absorb and sensibly spend this money in order to reach the visitor and revenue targets government has set for the sector by 2020, which is now only 18 months away.