TUNIU FILM TEAM ON REUNION FOR PROMOTIONAL VIDEO SHOOT
(Posted 01st May 2015)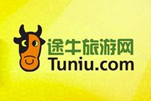 One of China's leading outbound tour operators, Tuniu.com, has just flown one of their film teams to Reunion to produce two dedicated video clips which can be used to promote the various attractions of the destination to the Chinese market. This initiative follows the signing of a Memorandum of Understanding between IRT, short for Ile de la Reunion Tourisme and the Chinese tour operator to aggressively promote and market the island's wide range of attractions.
Reunion is one of only twenty global destinations Tuniu.com promotes and almost a guarantee that the outcome of the campaign will bring large numbers of additional visitors to this French Indian Ocean island. Traveling to Reunion has been made easy by the French mainland government which sanctioned Reunion's plans to wave Visa requirements for initially South African citizens before last year extending the new rules to Indian and Chinese visitors, triggering an instant travel boom. That said has Tuniu.com made it clear that it will treat Reunion as a special destination outside mass tourism approaches to maintain its exclusivity and allow Chinese visitors to explore the various attractions without feeling overrun by other travelers.
Local airline Air Austral is also planning to launch flights to China after signing an MoU with Air Madagascar which will allow for nonstop flights into Reunion's main airport Roland Garros International near the capital St. Denis and onwards flights to Madagascar under a code share agreement.
For more information click on www.reunion.fr