MISS TOURISM UGANDA COMPETITION STRUCK BY TRAGEDY
(Posted 05th July 2015)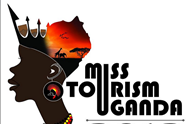 Uganda's Miss Tourism 2015 selection took a tragic turn yesterday afternoon, when one of several vehicles travelling to Mbarara for the Miss Tourism Ankole regional contest suffered a fatal accident.
At least three occupants of the car, reportedly including Miss Tourism Northern Uganda, Miss Tourism Buganda and a well-known reporter from local TV station NTV passed away inspite of being rushed to Mulago Hospital in Kampala for emergency treatment.
It is understood that the Mbarara event has been postponed as a sign of respect to the deceased and will be staged at a date yet to be announced.
Uganda's Tourism Minister Hon. Maria Mutagamba also went to the Mulago Hospital to condole the families and friends, who, after receiving the shock news, gathered at Uganda's main hospital. Minister Mutagamba was quoted to this correspondent as having expressed her own shock when she said: 'This is a very unfortunate and tragic incident for the families and us in the tourism industry. Our thoughts and prayers go to the families, friends and relatives'.
This correspondent, on his own behalf and on behalf of the entire eTN Team, equally extends his sincere condolences to the families and friends.