AVIATION FESTIVAL AFRICA SET FOR NEXT WEEK IN JOHANNESBURG
(Posted 25th June 2015)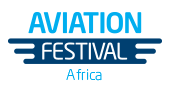 Aviation experts and buffs will have a field day, or rather two, when the Aviation Festival Africa / Aviation Outlook Africa goes underway in Sandton / Johannesburg next Tuesday. Over 5.000 participants are expected to crowd the event and over 600 formal delegates are registered, representing some 150 airlines, airports, regulatory authorities and service providers.
300 presentations have been prepared to tell the crowds in five separate arenas the latest trends in aviation.
Now in its sixth year has the event by far exceeded the hopes of the organizers when looking back over the past years and has indeed established itself as Africa's number one event about all things flying.
New this year is the addition of the 'Airports Show Africa' which will give airports the opportunity to interact with airlines to attract more traffic.
In a related development will Durban later in the year be the venue for the global Routes meeting, again showing that South Africa is indeed one of the continent's main aviation hubs, rivalled only by East Africa and Egypt.