#SWEDEN'S LINDA WESSBERG TAKES TOP PRIZE BUT THE WINNER IS … #KENYA

(Posted 05th February 2019)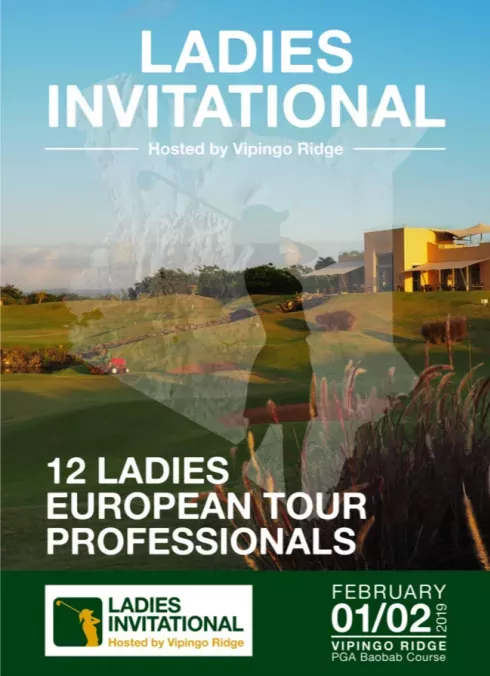 The Ladies Invitational that saw 13 Ladies European Tour professionals play alongside Kenyan golfers culminated in a win for Sweden's Linda Wessberg on Saturday.
The 38 year-old finished 2 under par with a score of 70, a clear two points ahead of the runners-up, England's Florentyna Parker (72) and Wessberg's countrymate Frida Gustafsson Spang (72).
While Wessberg took the prize for the best score on an individual level, her team also came top in the second Pro-Am of this exciting event held on Africa's only PGAaccredited golf course at Vipingo Ridge.
For two days, the PGA Baobab Course, a championship course designed by David Jones, Board member at the European Tour, was alive with both professional and amateur players from all over the world and crowds of cheering spectators from the local area. Some of Kenya's top lady golfers were invited to play by the event's gold sponsor Safaricom under their M-PESA Global brand, including 13 year-old Alyssa Jamal and Naomi Wafula, former Kenya Ladies Golf Champion.
VIP spectators over the weekend included Sitoyo Lopokoiyit, Chief Officer Financial Services for Safaricom/MPESA (gold sponsor), CS Najib Balala on behalf of the Kenya Tourist Board (silver sponsor), Alastair Cavenagh, Chairman of Vipingo Ridge, and Fred Muteti, Managing Director at Sports Kenya.
The great success of the event marked a victory for Kenya too. The positivity and buzz that surrounded each day's activities, including during the run up which saw the professional players enjoy a luxury dhow trip and an exclusive safari breakfast in the bush, has solidified Kenya as a magical destination for both tourists and athletes alike.
Golf tourism to Kenya has been on the up and coming for some time and in particular the Baobab PGA Course at Vipingo Ridge has triggered keen interest from players and golf tour organizers overseas to bring more golf playing tourists to Kenya – a treasure cove of courses across the country – and Vipingo in particular.
https://atcnews.org/2019/01/30/vipingoridge-all-systems-go-for-the-biggest-pro-am-tournament-in-kenya-ever/
It is understood that efforts are already underway to have future such tournaments played at Vipingo, so watch this space for upcoming news.
For added information about Vipingo Ridge click on www.vipingoridge.com