AVIATION, TOURISM AND CONSERVATION NEWS from Eastern Africa and the Indian Ocean islands.
A weekly roundup of breaking news, reports, travel stories and opinions by Prof. Dr. Wolfgang H. Thome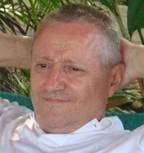 You can get your daily breaking news updates instantly via Twitter by following @whthome, join me on www.facebook.com/WolfgangHThome where the articles also cross load or read the daily postings on my blog via www.wolfganghthome.wordpress.com which you can also follow to get immediate notification when a new article is posted.
First edition July 2012

East Africa News
QATAR AIRWAYS TO SHOWCASE THEIR FIRST B787 DREAMLINER AT FARNBOROUGH



When the Farnborough Air Show, the worlds most important air show for that matter, goes underway in a weeks time, the Qatar Airways first B787 Dreamliner will arguably take centre stage as visitors can see for themselves what extraordinary cabin comfort levels this new bird will bring to the skies.
The layout of the cabin, offering a two class configuration of the aviation worlds most luxurious business class only beaten by private jet interiors will bring a new dimension of air travel for passengers. Qatar Airways first presented their cabin design at the ITB in Berlin in March before then again showcasing it at the Arabian Travel Market in Dubai, drawing in the crowds at both events. Configured with a 1 x 2 x 1 seat layout in the front cabin, all needless to say the latest flat bed design, is arguably the best ever in the market and even in economy class has the airline once again decided to provide space rather than maximize capacity, offering a 3 x 3 x 3 layout similar already seen on their B777 aircraft. Combined with award winning inflight catering, a thrilling inflight entertainment programme and a cabin crew at service with a smile, it is clear that QR has created a winning combination to take the market by storm wherever these new aircraft are being deployed.
QR is the Middle Easts launch customer for the B787 Dreamliner and has 60 such birds on order, 5 of which will be delivered to the worlds 5 star airline between July and December.
Qatar Airways CEO Akbar Al Baker commented on the upcoming showcasing of the aircraft in the UK as follows: For Qatar Airways, the Farnborough International Air Show provides the perfect opportunity and global platform to proudly reveal our new 787 to the aviation industry and the wider public for the first time. As the Middle East launch customer, were very excited that a new era of air travel with an unrivalled passenger experience is imminent, further proving Qatar Airways commitment to expand with one of the youngest and technically advanced fleets in the industry.
East African passengers flying with Qatar Airways from their present 4 destinations Entebbe, Kigali, Nairobi and Dar es Salaam, soon to be joined by Kilimanjaro (25th July) and Mombasa (15th August) before later in the year Zanzibar will come on line too, will be able to connect in Doha on select routes with the new aircraft (picture shown below) details of which will be available from the respective airline offices in due course.
Watch this space for more information on the launch of flights to Kilimanjaro and Mombasa.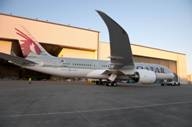 (B787 Dreamliner, picture courtesy of Qatar Airways Corporate Communications Department)

Uganda News
BY PLANE TO BRUSSELS AND BY BULLET TRAIN TO PARIS




Brussels Airlines has introduced an almost irresistible offer on the Ugandan market, permitting travelers with final destination Paris to enjoy the scenic landscapes between Brussels and the French capital by using one of the European bullet trains, the Thalys, boarding the train directly at Brussels airport after clearing immigration and customs and getting off at the Gare du Nord in the heart of Paris.
At no extra cost will passengers be able to sample one of Europes fast track rail rides and spare themselves the trip from Paris CDG into the city by cab or bus.
The offer is available for travelers from and to SNs both East and West African destinations since last weekend and will run until the 15th September, giving summer views from ground level of the landscapes of Southern Belgium and Northern France as the train races along its tracks, instead of seeing the same view from 35.000 feet high up in miniature vision through a narrow aircraft window.
In addition is the airline giving economy class passengers from Paris an added 9 kg baggage allowance, which in fact for the two suitcases permitted will ultimately give up to 55 kg, one piece of the standard 23 kg and the second one with the added allowance of 9 kg making a whopping 32 kg, much welcome considering all the shopping surely done while in the worlds fashion capital of Paris, when using the early check in a day prior to departure.
The airline also confirmed that the retrofitting of the new cabin product is underway and by September the entire Airbus A330 fleet will have the state of the art new seats and entertainment systems installed and operational. Savoir Vivre in the air, Go Fly.

KAMPALA FLOODS AGAIN AMID REPORTS OF MORE DEADLY LANDSLIDES
This years rainy season, as heavy as it comes, has regularly seen key intersections and roundabouts flooded but yesterday afternoons biblical torrent unleashed over the city was the worst yet.
Reports came in that even hotel roofs started to leak, from amongst others the Hotel Africanas conference room and the Grand Imperial Hotels conference room, while traffic across much of the city, especially in and out of the central business district and large sections of the industrial area came to a complete stand still. Other low lying areas of the city were also reported to be out of bounds due to roads turning into raging rivers.
Be that as it may, Kampala is paying the price for relentless encroachment of its surrounding wetlands where the lack of absorbing capacity is now causing much wider flooding than in years past, and in particular causing houses and businesses built in filled up swamps to be under water often by several feet when heavy rains strike.
On a much more deadly note though have reports from Mt. Elgon come in again that like last year and the year before heavy downpours have again caused a major landslide, with at least 18 people reported killed when their homesteads were buried under mud and dozens more missing with little hope for them as night fell on the affected areas. At the time many were evacuated from areas even inside the park, where irresponsible local politicians had egged people on to encroach into and claim land, causing on one side a festering conflict between the Uganda Wildlife Authority and the encroachers while on the other hand the slopes of the mountain, as a result of indiscriminate felling of trees, have become unstable.
A sizeable crack did open up along Mt. Elgon as a result of suspected seismic activity and widened by often sustained heavy rain, but evacuations at the time were soon reversed when people again flocked to the slopes in defiance of government advice to seek safer alternatives. The Uganda Red Cross has deployed to the area when the reports of the landslides first emerged in the late afternoon of yesterday and search and rescue, probably turning into recovery missions are due to unfold in the morning.
The Uganda Red Cross has appealed for urgent donations of cash and kind to aid their support efforts for survivors who have lost all their possessions and need housing, clothing and food as a matter of urgency now. Condolences are expressed to all those who lost friends and relatives in this latest Mt. Elgon landslide disaster.

Kenya News
AL SHABAB TERROR STRIKE KILLS AT LEAST 17 IN CATHOLIC AND AIC CHURCHES
The bloodiest strike yet on Kenya was this morning perpetrated in the Northern Kenyan town of Garissa, where almost simultaneously two Christian churches were attacked by what is generally thought to be Islamist terrorists from the Al Shabab group, now fighting for survival in Somalia as allied forces are advancing on their last strongholds of Kismayu.
Reports from Kenyan contacts in Mombasa and Nairobi speak of at least 17 worshippers dead and scores of others seriously injured in the blasts and shootings, amongst them children.
The attack on Christian Sunday services was immediately seen as a declaration of war not just on Kenya as a nation but on Christianity too, adding a new dimension to the often cruel terror acts of Al Shabab, which has seen women being stoned to death for being raped, youths beheaded for refusing to be pressed into the service of terror and whatever businesses remain in areas under their shrinking control extorted for money to buy and pay for supplies.
A fleet of aircraft including medivac and intensive care equipped aircraft have been dispatched from Nairobis Wilson Airport when the extend of the terror strike became fully known and are expected to be landing at the Garissa airfield before 4 p.m. local time, then expected back in the capital before last light with the worst cases to receive the best possible medical care.
Regular sources in Kenya attributed the attack on the two churches to the ongoing high level of security in Nairobi, Mombasa and other key Kenyan towns, leaving the terrorists to seek out opportunistic targets like church services, which are not as tightly guarded until now, though two policemen deployed at the scenes were reportedly also killed by the attackers. In the big cities they can only hope to throw a grenade or something like that because security is now very very tight, especially for hotels, restaurants, public places even. So they have now looked for other locations nearer to the Somali border that they can sneak across at night and then hit and run back. It is sad that they claim to be Muslims because they are the devils breed for sure. No God fearing Muslim will condone such acts or commit such acts on other religions services and Christians are as far as we are concerned, as far as the Holy Quran is concerned, people of the book. There is no justification at all in what these murderers did said a regular source from Mombasa to me on the phone just now, who happens to be a practicing Muslim, though in our personal and professional relationship that is of no consequence or importance at all as we both see the value of the individual not in any way influenced by religion, ethnicity or cultural background.
Other sources expressed shock as apparently the news was slow in spreading across Kenya on a Sunday, but from other sources close to the state machinery it was learned that new add measures will now be put into place to also protect places of worship in the same way as other public gatherings are subject to security checks. Already high security in Nairobi and Mombasa was reportedly also stepped up further with yet more intense checks on cars and individuals while some hotels too have added an extra layer of security screening before vehicles can enter into the resort or hotel compounds or individuals are admitted into the premises.
Sincere and heartfelt condolences are expressed to the families and friends of those who lost loved ones in this mornings twin terror strikes.

GLOBAL AIRCRAFT LEASING GIANTS EYE A SHARE OF KQS EXPANSION PLANS


The shortfall of over 6 billion Kenya Shillings during the recent share rights issue by The Pride of Africa and its implications for the companys financial structure in the medium term has raised renewed interest in the carrier by global leasing giants, which are reportedly taking a fresh look at Kenya Airways with the aim to get a bigger slice of their business in coming years.
While in business terms called a success, after exceeding the cash / percentage target of 70 percent, the missing 6+ billion Kenya Shillings on the paid up shares side of the balance sheet will nevertheless cause some additional brainstorming amongst top executives of KQ, now that a deal for the pre-financing of 20 brand new aircraft with Cairo based AFEXIMBANK has been signed and sealed last week.
KQ presently operates a fleet of 35 aircraft, with deliveries of a further 10 Embraer 190 now commencing in August instead of as earlier indicated in July, but the 10 year strategic Plan Mawingo target stands at 119 aircraft, including a dozen wide and narrow body freighters, leaving a significant gap between the aircraft financed and due for delivery in the medium term and the number actually spelled out on paper.
While sections of the Kenyan financial media are speculating over the need to start planning for more share rights issues in coming years, to keep the debt to equity ratio within acceptable levels, the airline is reportedly also exploring other options such as using operating leases for additional new aircraft.
The acquisition over the next 10 years of at least 64 additional aircraft, taking the present fleet size of 35 and the 20 for which finance has last week been secured, will make Kenya Airways a juicy target for such companies as ILFC or GECAS amongst others, as it could result in long term lease contracts for new jets of 12 and more years, paid for out of the cash flow East Africas predominant airline is generating rather than having to go back for the entire package to the shareholders to finance outright purchases.
Already have jitters hit individual shareholders with the share price during the weeks trading at the NSE hitting just 13 Kenya Shillings, while the institutional shareholders are reportedly thinking more long term; still, when the full year results were announced two weeks ago in Nairobi they showed that profits for the 2011/12 financial year had halved compared to the 2010/11 period. With continuously high fuel prices, rising labour costs in particular for crews and added competition though KQ is expected to take a major windfall in passengers and boosted load factors on the London route when Virgin is quitting Nairobi in September they too however will keep a close watch over future profitability to ensure a decent return on their investment, which could impact on the willingness of financial investors to commit significant future funds for new shares, while the Kenya Government and KLM, the two largest shareholders, will undoubtedly back Kenya Airways no matter what.
Additional aircraft to come on line under the airlines strategic 10 year plan are a combination of narrow and wide body aircraft, including more of the B787 Dreamliners but also the long range B777s, B737NextGen and yet more Embraers. Other manufacturers though have interesting enough not been ruled out at this stage as in particular the option of turbo prop aircraft is reportedly being looked at again by KQ. This would indicate that Bombardier during their recent visit, when they showcased their Q400 in Nairobi, may have made an impression big enough to follow up on as in especially their new CSeries appears to offer unprecedented operating economics for jet aircraft and appear right sized to fit in with the objectives of becoming Africas predominant airline.
Given a fleet size right now of 35 aircraft, the intermediate 5 year from now target according to Plan Mawingo stands at 76 for the FY 2016/17. This is includes the departure of all aged B767 aircraft, currently standing at 6, but significantly the operation of as many as 16 B787-800, 9 B777, 26 B737NG and 25 Embraer aircraft.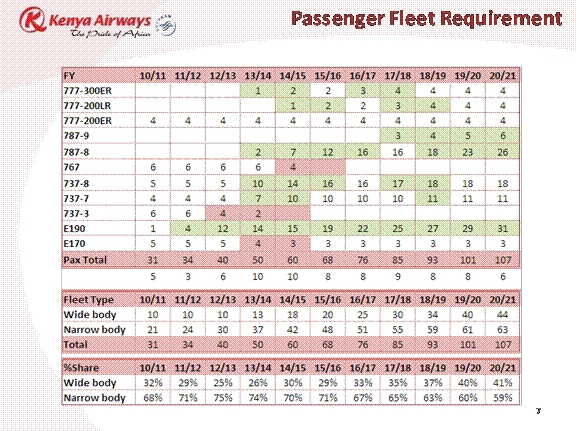 Though Kenya is now heading into general elections, due to be held by March 2013, and will undergo significant internal administrative changes as a result of the new constitution, the countrys medium and long term prospects are broadly judged as encouraging. And as the East African Communitys economic engine for growth, plans for new transport corridors to connect Ethiopia and South Sudan and the more recent oil finds all speak for Kenya Airwaysambitions to become reality, even though a range of challenges and hurdles remain to be resolved along the way. Watch this space to stay up to date with information from and about East Africas vibrant aviation sector.
EAST AFRICAN WILDLIFE SOCIETY BIDS GOOD BY TO NIGEL HUNTER AS CEO



Eastern Africas premier conservation NGO, the East African Wildlife Society, has announced that Nigel Hunter will be leaving the EAWLS by the end of the month though will continue to assist the society in fund raising in the future. It was learned today that Michael Gachanja will be taking charge at the helm from July 01st. All the best to Michael and many thanks and great appreciation to Nigel who will move on to new professional challenges.
Within the announcement was mention also made that the EAWLS has restored payment facilities via credit cards, now that the former platform in the UK has been moved from the Africa Travel and Tourism Association to Kenyan soil, necessitated as a result of global measures against money laundering, as ridiculous as this sounds in regard of EAWLS.
New partner bank in Kenya will be the I&M Bank through which credit and debit card transactions are now processed and to either renew membership or join as a new member, use these links via the EAWLS website: http://www.eawildlife.org/join/onlinepayment/joinorrenewmembership and for a gift membership, use this link http://www.eawildlife.org/join/onlinepayment/givegiftmembership
For more information visit their revamped and now much more user-friendly website: www.eawildlife.org

KWS GETS TOP HONOURS AT KENYAS PUBLIC SERVICE DAY



Kenyas public sector day saw top honours go to KWS this year for their Animal Adoption Programme, which received the coveted prize in the category of Development of Policy, Strategy and Leadership.
The Animal Adoption Programme is one of the activities KWS is rolling out at present to raise money for an endowment fund to support Kenyas wildlife heritage. The fund seeks to raise Sh7.5 billion (US$100 million) over 10 years to facilitate conservation of Kenyas wildlife through challenges of climate change, drought, changing land use and high population growth.
The fund is, according to a KWS media release, also meant to cushion wildlife conservation from over-reliance on volatile tourism trends, donor support and political goodwill. The raised funds will support wildlife and community conservation efforts hopefully for generations to come, and will be used for security operations, research and monitoring, translocations, infrastructure, conservation education and other conservation requirements.
Amongst other organizations is Microsoft on board as is the Kenya Tourist Board, aka Magical Kenya. Well done indeed.

KENYA AIRWAYS GETS BOARD APPROVAL FOR ARRANGING FINANCING FOR 20 AIRCRAFT


The Board of Directors has given Kenya Airways management approval to arrange for the pre-financing of as many as 20 aircraft, comprising 9 B787-800 Dreamliners, 1 B777-300ER and 10 Embraer 190s and the deal was concluded today already in Nairobi as the airline, according to a regular source in Embakasi, has no time to waste.
Kenya Airways had back in March invited financial bids by export finance institutions and AFREXIMBANK, baed in Egypt, emerged as the bank with the best package deal. Covered are all pre-delivery costs and final payments on delivery of the new jets, which will begin to join the fleet between now and the end of 2014.
AFREXIMBANK termed the deal with Kenya Airways as a major breakthrough and their CEO Jean-Louis Ekra was quoted at the signing ceremony in Nairobi to have said: We at Afreximbank are truly honoured to support one of Africas leading carriers, Kenya Airways. The fleet expansion programme supported by the proposed financing promises to keep Kenya Airways ahead of its peers in the years ahead, and more importantly facilitates intra-African trade, which is at the core of Afreximbanks mandate. In implementing this important mandate, Afreximbank will further its efforts towards modernisation of the African aviation sector, one of the key enablers of intra-African trade.
Dr. Titus Naikuni, CEO and Group Managing Director of Kenya Airways in his response said: Our 10 year strategy is quite robust, based on sound business projections. The new deliveries financed by AFREXIM, will serve both capacity increase as well as allow for replacement of aircrafts that are due for retirement. The Dreamliners will replace the 767s whilst the E190s will be used for capacity expansion on the Africa/regional routes. Africa is said to be the next economic growth frontier, it is therefore important to have an efficient transport infrastructure. Transport is an important component in economic development as it opens up markets allowing access to goods and services. Our Jomo Kenyatta International Airport hub is currently being expanded to effectively meet the growing traffic; the airport is centrally located to effectively open up Africa to the world.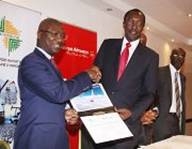 ]
(Dr. Titus Naikuni is seen here with Mr. Ekra exchanging the financial instruments after the formal signature)
About AFREXIMBANK:
The African Export-Import Bank (Afreximbank) is a trade-finance-focused development bank that was established in October 1993 as supranational trade development institution to finance and promote trade between African countries and between Africa and the rest of the world, with its headquarters in Cairo, Egypt
As a supranational institution, the Bank enjoys certain privileges and exemptions in its member states under an establishment charter that also grants the Bank a preferred creditor status in its countries of operation. The Bank was created as a profit-oriented Multilateral Development Bank (MDB), with a mixed public-private shareholder base, focusing on private sector loans, guarantees and advisory services.
The Banks shareholder base is split in a three-tier structure with Class A shareholders comprising African states, central banks and public institutions, such as the African Development Bank (AfDB), Class B made up of African financial institutions and private investors, and Class C composed of non-African investors (mostly international banks and export credit agencies such as Standard Chartered Bank, HSBC, Citibank, China Exim Bank, and Exim India amongst others)
Afreximbank is rated BBB- by Fitch and Standard and Poors and Baa2 by Moodys. All ratings have a stable outlook.

KENYA TOURISM AWARDS CONFIRM SUPERIOR CHOICES AS WINNERS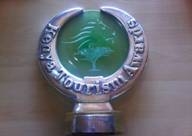 In recent articles about a visit to the Kenya coast there was much talk about both outstanding properties but also about mediocrity and same old same old so it was exciting news over the weekend that the Kenya Tourism Federation and Kenya Tourist Board organized Kenya Tourism Awards once again selected those striving to deliver excellence day in and day out across the year.
Two of this correspondents favourites, regular readers and followers of my TripAdvisor commentaries know that, achieved top honours again this year, first the Sarova Whitesands Resort and Spa as Kenyas best beach resort for 2012 and the InterContinental Nairobi Hotel as best city hotel both well deserved and good to see that I am not biased towards them by giving them mention every so often, leave alone my glowing reviews whenever I can.
Next in line of the long list of awards were the lodges, and here the Sarova Mara Camp walked away with the top prize in the category of large safari lodges while Cheli & Peacocks Tortilis Camp scooped the accolade for the smaller and perhaps finer small is beautiful goes the saying safari properties in Kenya. Cheli & Peacock, also often mentioned here for their often breathtaking locations of their camps and superb service delivery, took the prize for Best Tour Operator while the Express Travel Group was voted as best travel agency in Kenya.
And not missing this year either was Porini Safari Camps, ALL OF WHICH were selected for their outstanding performance at Community Support and Conservation Integration, a resounding testament of what this correspondent already wrote in March 2010 after visiting all their camps and sampling first hand that best green practice and sustainability were NOT empty words at Porini.
In the local airline category Air Kenya snatched the honours this year while the Carnivore Simba Saloon was voted as Kenyas best tourism attraction and here a word to those who think a restaurant cannot be the best attraction. YES IT CAN as eating out there is such a unique experience, besides the regular entertainment, performances and concerts being held there, well done!
On the domestic tourism front though the judges opted not to give an award due to low marks scored as was no winner selected for an outstanding radio journalist.
Well done to the winners, which also include the Eat Out Kenya magazine for best digital media while Peter Muiruri was honoured as best tourism journalist for 2012.
And as said recently, Kenya still has what it takes to be a top rated tourism destination, one just has to select the right partners and I for one will always be happy to point my readers in the right direction. Watch this space.
ABSENTISM GETS MINISTER BARRED FROM PARLIAMENT AS HE EVADES QUESTIONS
The saga of the Southern Bypass, for which the Kenya Government has apparently sanctioned the excision of a major tract of land from the Nairobi National Park, has last week reached parliament and left the government and in particular the Minister for Forestry and Wildlife Mr. Noah Wekesa with egg all over their faces.
Knowing full well that questions were being asked last Wednesday, being the designated Question Time for Members of Parliament, the Minister and his assistant minister were conspicuously absent from the house, prompting the Speaker to first take the Leader of Government Business to task before then banning the Minister and the Assistant Minister from the house for the rest of the day for gross absenteeism and for evading the questions.
The Speaker then also ordered that the questions be asked again next week on the Order Paper, making sure this affair was not to be swept under the carpet.
The searching questions, including what prompted government to violate the rights of parliament with their decision, as only parliament can actually de-gazette a section of any national park, will be of particular importance as it reflects on the constitutionality of the cabinet decision.
Here below is the entire question shown to bring readers up to date on what the matter at hand involves, as well as the reaction from the Speaker:
DISREGARD OF NEMA RECOMMENDATION ON CONSTRUCTION OF SOUTHERN BY-PASS
Dr. Otichilo: Mr. Speaker, Sir, I beg to ask the Minister for Forestry and Wildlife the following Question by Private Notice.
(a) Could the Minister confirm that the Government has approved the degazettement of parts of Nairobi National Park for the construction of Nairobi Southern By-Pass road against the recommendation of NEMA?
(b) Is the Minister aware that the de-gazzettement of any national park in the country is prohibited by law without the approval of Parliament?
(c) Is the Minister further aware that implementation of the proposed degazettement will set a dangerous precedent for demands for de-gazettement of various parts of national parks in the country by the local communities and could the Minister assure the House that the proposed de-gazettement will not be implemented and instead the earlier planned road reserve will be repossessed from illegal allotee(s) and developer(s) who may have encroached on the same?
Mr. Speaker: Minister for Forestry and Wildlife? Leader of Government Business, even though I was away from the proceedings of this House this morning, I Followed what transpired and your Minister really ought to be here to answer this Question.
The Minister for Transport (Mr. Kimunya): Mr. Speaker, Sir, now that they are aware that they are being looked for, perhaps we could give them some time to see whether they will come before the end of Question Time. Then otherwise, I will advice you on what we will do.
Mr. Speaker: Order! We have previously ruled that there is nothing like second round; giving another opportunity. The time when the sittings of this House commence is cast in stone as you know for many years. If the House meets at 2.30 p.m., it starts at 2.30 p.m. promptly. If it starts at 9.00 a.m., it starts at 9.00 a.m. So in that circumstance, I am afraid there is no reasonable explanation as to why the Minister is absent. So, I order that the Minister is not permitted into Parliament or the premises of Parliament for the rest of today. So the Minister will not have access to any place in Parliament. This Question will appear again on the Order Paper on Wednesday next week. Dr. Otichilo, please note. The Serjeant-at-Arms Office, comply, strictly so. The Minister includes the substantive Minister and the Assistant Minister. They will not even have access to their offices in Parliament.
NATIONAL ASSEMBLY OFFICIAL REPORT Thursday, 21st June, 2012
In addition has a suit been launched in the High Court in Nairobi filed by the East African Wildlife Society, ANEW the African Network for Endangered Wildlife and Dr. Paula Kahumbu, to determine the legality of the cabinet decision and in the meantime put an injunction on the project, or at least those parts which would cause an incursion into the national park itself.
Watch this space of how this will play out on Wednesday this week and if the minister will again be absent or finally show up and take a stand and explain exactly what went on in cabinet when this seemingly illegal decision was taken and parliamentary rights encroached on.
MOMBASA BAR BLAST CALLED OPPORTUNISTIC CRIME
News last night that the Jericho Bar in the Kisauni area of Mombasa, NOT frequented by tourists it should be mentioned, was subject to a grenade being thrown into the premises, was by tourism sources called an opportunistic crime like similar incidents previously in Nairobi but not part of a wider campaign as was suggested by the US Embassys decision to withdraw all their personnel from Kenyas Indian Ocean port city. At least one person was reported killed while up to a dozen others sustained various degrees of injuries and are admitted in hospitals around Mombasa for treatment.
This has happened in Nairobi before and some of the culprits were caught. They are individuals and probably not part of a bigger network. In fact, personally I think that whoever did this was responding to the US Embassy warning and their pull out of their staff from Mombasa just to show off. Our industry has already condemned the way the US mission has acted, quite irresponsibly in fact by the consensus we have formed, but blaring out such information the way they did. If they have any detailed knowledge, they should share it with our government or use their dozens of foreign agents roaming around here to track them and arrest them or snatch them. But not in this way they did it which was highly alarmist. I think whoever authorized this is an idiot and should be sent home to Washington. Let them not use this incident to justify the hysteria they have caused and the damage they have done to our industry said a regular Mombasa source, on condition of the strictest anonymity, no surprise considering the candid words which brought ouch to mind.
The Kenyan government too has demanded that the controversial statement be recalled with one source in Nairobi calling it highly irregular and not in the spirit of friendly relations.
True enough though one should not shoot the messenger unless that is, the messenger invents the messages. Watch this space.

ALS SET TO WIDEN DOMESTIC FLIGHTS



Kenyas Aircraft Leasing Services, based at Wilson Airport in the same building as SafariLink has reportedly placed an order for at least 2 50 seater Embraer aircraft, aimed to add to their existing domestic scheduled flights later this year.
A media statement speaks of such destinations as Malindi but also Kitale and Garissa, the latter two apparently showing demand but not enough supply of seats other than full charters.
The announcement was made when ALS received certification from IATA for their Safety Management Systems, thought to be of significance as ALS is Kenyas largest aircraft leasing company and their operations and safety measures play a crucial role in decisions other airlines make to acquire aircraft from them. Already a year ago did ALS, Kenyas second IATA member after Kenya Airways by the way, receive their IOSA certification, short for the coveted IATA Operational Safety Audit, todays hallmark for airlines around the world for safe operational standards.
ALS operates a fleet of Embraer 135LR, Bombardier Dash 8, Beechcraft 1900, Beechcraft Super KingAir, Cessna Caravan and 310 and Eurocopter aircraft, most of which are on medium to long term leases to airlines in the region, including to RwandAir which operates a Dash 8 on a wetlease.
Watch this space for regular and breaking news from Eastern Africas vibrant aviation scene.

Tanzania News
TOO LATE AND TOO LITTLE AS UNION RUSHES TO REPAIR DAMAGE



The message to those part of Air Tanzanias workers union was stark and without sugar coating, when the Minister for Transport, in the face of grumblings and heckling at the announcement of management changes he recently announced, told the gathering that anyone who did not like it could quit, an uncharacteristically candid but nevertheless true statement by a Tanzanian cabinet minister.
Since then there have been persistent rumours awash in Tanzanias aviation industry of the union leaders using underhand, if not dirty tactics to assert their influence, a bane which keeps haunting ATCL and scuttled several attempts of privatization and reorganization in the past, as the unions deeply entrenched in the days of the command economy of the 70s in socialist Tanzania then tried to gain fresh influence.
These union officials live like in a different time zone. They have not understood what massive changes aviation has undergone over the past 40 years. They still follow the template of confrontation and glaring lack of comprehending what is today possible financially and not. Therefore their little statement yesterday is nothing but a window dress. They still think they own the airline because back then everything was owned by everyone under that failed economic policy in place in the 70s. Let them not deceive you, they are wolves in sheepskin a regular aviation source from Dar es Salaam erupted when asked to comment, following a statement by the Acting Chairman of the union. A Mr. Msuya had reacted to press and media reports the previous day when he sought to hood wink the public in believing that circulating media reports of the union being radically opposed to the changes implemented by the Minister were not true. He went on to blame selfish individuals for the unions fresh woes, a too little and too late attempt to save the milk from being spilled and few would attach any credibility to such attempts to deflect responsibility of what is going on at the highest level of that union head office. Tough times ahead for the airlines new management when clearly there is a 5th column hard at work to oppose necessary hard decisions from being taken and implemented and when more time had to be spent defending from attacks within and close up than tacking market shares and the financial survival of the airline carrier. Watch this space as the ATCL saga clearly is heading into some new chapters.

PRECISION AIRS INAUGURAL FLIGHT TO LUBUMBASHI BOUNCES


Ineptitude and incompetence, if not outright attempts of suspected blackmail have been cited by aviation observers in the region, when it became known that Precision Airs flight last weekend to Lusaka and Lubumbashi bounced when attempting to land in this important mining city of the Congo, as apparently no clearances had been received from Kinshasa. The flight then proceeded to Lusaka where it was received with the usual fanfare reserved for inaugural arrivals, water cannons at the apron extending the traditional welcome shower across the taxiing aircraft and all. At hand in Lusaka was the Zambian Minister for Transport Mr. Mukanga and the Tanzanian High Commissioner Mrs. Grace Mujuma, celebrating direct flights to once again resume between Dar es Salaam and Lusaka.
Precision Airs Chief Executive issued a brief press statement on the situation and said: The DRC civil aviation authority had inspected our aircraft and we had already paid for the permit. However, till yesterday (the day before the flight) they had not granted us the permit to land there. I dont exactly know the reason for the delay but I hope it would be sorted out next by next week.
Congo is notorious for corrupt practices and the Kabila regime equally notorious for turning a blind eye to such misdeeds, yet this particular issue could well raise the political and diplomatic heat between Tanzania and Congo, if indeed it is found that corruption was to blame for this sorry situation rather than the usual incompetence of sitting on papers forever while looking for ink to fill the pen with which to sign on the dotted line.
Said another regular aviation source from Nairobi when asked to comment: It is true that the Congo is a very difficult country to deal with. Their people are great but their politics and bureaucracy are just mad. And when we hear they want to join the EAC where in comparison things work very well I wonder, will they be a fifth column to drag us all down to their ridiculous level?. Harsh words but from experience it is well known that this just about hits the bulls eye. Watch this space and hope that the next flight by Precision will have been cleared and passengers booked to Lubumbashi can actually fly there and not frame their ticket and hang it up for all its worth. Congo oh Congo, when will things ever change.

Rwanda News
KIGALIS NEW STREET SIGNS MAKES LIFE FOR LOCALS AND VISITORS EASIER


The recently witnessed start of putting up street signs in Kigali, Rwandas capital city, is expected to make trips across the city easier, not just for visitors but according to locals also for residents of the city.
A Google Map exercise started a few months ago has also rolled out according to plan and the new road signs are in due course the signage is expected to be complete by the end of the year to be integrated into Google Maps of the city. It was also learned that The Eye, Rwandas premier entertainment and tourism guide www.theeye.co.rw will update their own map in the centre of the magazine to reflect a grid pattern and street names / locations as is already the case with the sister magazine www.theeye.co.ug published in Uganda.
The Google Map roll out, which commenced at the end of March, is ongoing and done in conjunction with the Rwanda Development Boards Tourism and Conservation Department, which was keen to see the countrys tourism attractions become more visible for virtual tourists but also for those actually flying into the country and depending on Google Map technology on their iPads and other gadgets to find their way around the country.
The Kigali street sign project is expected to cost well over 1 million US Dollars and will eventually be duplicated in other towns across the country. New trends and new technologies, be sure that Rwanda is at the forefront in using and applying those.

RWANDAS TOURISM UNIVERSITY COLLEGE NOW ABLE TO OFFER DEGREE COURSES
Started in 2006, when the college could only offer vocational training and certificate or diploma courses, the RTUC has now been cleared by the Rwandan educational authorities to commence a full degree programme, starting with a Bachelor Degree course for students now studying hospitality and tourism.
The college has more recently acquired new land to build a campus at an estimated cost of more than 10 billion Rwanda Francs, which when complete will form a key component in the countrys drive to inject greater home grown professionalism into the tourism and hospitality sector, where the lack of skills has often been decried. .
A regular source at the Rwanda Development Board had this to say: Manpower development for the sector ranks very high in the national agenda for Rwanda. The country is aware of some deficits here and there to lift our service delivery to the standard levels of say Kenya. But the private and public sectors have been working hand in hand to address this issue and bring in trainers and lecturers, promote on the job training and offer decentralized courses so that we can match our countrys tourism attractions with equally good service levels.
A number of privately owned tourism training institutions have of late either opened or applied for recognition and licenses to provide in years to come skilled labour to an ever growing number of hotels and safari lodges now springing up along the scenic lake shores of Lake Kivu or near the countrys presently three national parks of Akagera, Nyungwe Forest and Volcanoes. Watch this space.

RWANDAIRS MWANZA FLIGHTS COMMENCE ON MONDAY



Following a brief delay in the start of flights to Mwanza, Tanzanias second largest city located on the shores of Lake Victoria, the inaugural flight is set to take off on Monday 02nd July, finally connecting the third destination in Tanzania with Kigali / Rwanda.
The airline is already flying to Dar es Salaam and Kilimanjaro and the addition of Mwanza also increases connectivity for city residents now able to fly with Rwandair to Johannesburg, Brazzaville, Libreville, Lagos and Dubai with a short transit stop in Kigali.
Mwanza is RwandAirs 14th destination and more are planned for later this year when two brand new Bombardier CRJ900 jets will join the airlines fleet, bringing the total number of aircraft to 7, but with more orders thought to be imminent for at least one more turboprop likely Bombardiers Q400 as well as more jet aircraft to facilitate the projected growth in destinations and frequencies the airline has outlined in their strategic plan.
Happy Landings and stand by for more exciting announcements about RwandAir due out this weekend.
AKAMANZI STEPS UP AS GARA TRANSFERS FROM RDB TO LEGAL REFORM COMMISSION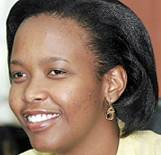 Clare Akamanzi, hitherto Chief Operating Officer at the Rwanda Development Board, here often in the news for the work of the Tourism and Conservation Department, was appointed by cabinet as Acting Chief Executive Officer of the RDB with immediate effect. She will be taking over from John Gara who was moved to become President of the National Legal Reform Commission.
The Rwanda Development Board, here recently called Rwandas Superagency in support of Rwanda Incorporated oversees a range of functions including investment promotion but also of course tourism and conservation, since a few years ago ORTPN was merged and became part of RDB.
Both John and Clare are well known to this correspondent and it is my privilege to break these news to my readers and wish both John Gara and Clare Akamanzi all the best for the challenges ahead of them.

50 AND COUNTING RWANDA REACHES HALF CENTURY OF INDEPENDENCE
This Sunday will see the land of a thousand hills celebrate its Golden Jubilee of Independence from former colonial power Belgium, but it has been a period, except for the past 18 years since the RPF liberated the country from a murderous regime, of much instigated tribal hatred, waves of genocidal killings and suppression of political freedoms.
When the new Rwanda celebrates this Sunday it will be a celebration of this liberation, the reconciliation achieved by forgiving but not forgetting, by integration rather than separation, and by giving equal rights to all Rwandans, no longer based on the tribal affiliations of old.
Here Belgium has to bear a heavy responsibility for playing the tribes against each other at the time to exploit such sentiments to their own advantage but this is to be a reflection on celebrations and not another lecture in historical events, relevant as they still are to understand better the why of it all.
Rwanda, admittedly a darling of mine, has risen like the Phoenix from the ashes since those tragic 100 days in 1994, when a million people were wiped out by frenzied killer mobs, and every visit to the country brings back fresh recognition and added admiration for what has been achieved.
Now taken as an example of a modern post conflict society, not just in Africa but worldwide, the country is committed to the highest standards of environmental protection and conservation of the available resources, amongst other measures on the way to restore a 30 percent forest cover by 2020. The capital Kigali shines at night with street lights working, the absence of the notorious potholes found in my own home patch in ever growing abundance, is safe to walk during day and night Kigali is now considered one of the safest capital cities in Africa and marked by discipline in traffic where an incorruptible police force makes traffic rules stick and where motorists have learned to respect red lights and all.
Investment is welcome and on arrival at the Kanombe International Airport, or rather when leaving it, visitors are reminded through a large signboard that they have entered a corruption free zone, where they are welcome to do business and invest, as long as they respect the laws of the land. Toa Kitu Kidogo, the notorious byword which reflects the way of doing business in much of the region, truly has no place in the new Rwanda and this strict stand has supported economic growth which over the past 18 years has resulted in raising the per capita income from a mere 200 US Dollars to now over 540 US Dollars by the end of 2010. Tourism for instance has over these last years turned into one of the countrys top income earners, alongside it also attracting added and often non related investments in other sectors.
The arrival of Marriott Hotels, set to open a luxurious city hotel and conference centre in a years time, or of DubaiWorld which owns and operates the top of the range Nyungwe Forest Lodge, follows in the footsteps of such regional giants like Serena Hotels, with many more international hospitality groups reportedly now eyeing the country for future expansion on the continent.
Tourism promotion and wildlife conservation, once under OTRPN, is now part of the countrys super agency Rwanda Development Board, where the philosophy of Rwanda Incorporated manifests itself very well. Business registration at RDB for instance has been sped up to be done in less than a working day, all under one roof, and has led to both greater integration as well as coordination of measures taken to promote economic growth and investments.
The countrys national airline RwandAir has spread the wings beyond the region into South and West Africa and the Gulf and with more airlines than ever before connecting the world to Kigali, getting to the land of a thousand hills has never been easier.
Challenges on many fronts remain of course but Rwanda, for this correspondent at least, remains the proverbial land of milk and honey, a shining example what committed and visionary leadership can achieve right here in Africa, where few around the world would think this possible.
A very happy 50th therefore it is and to many more returns in peace and prosperity to my many friends in Rwanda, The Land Of A Thousand Hills.

Seychelles News
AIR SEYCHELLES TECHNICIANS JOIN ETIHAD




Information was confirmed overnight that currently 6, soon to be joined by several more of their colleagues, technicians from the Air Seychelles team are now deployed with Etihad, Abu Dhabis national airline, which earlier this year acquired 40 percent of the shares in the archipelagos national carrier.
The re-deployment is in line with exploiting synergy effects which required the pooling of resources and in some cases the transfer of specific functions from Mahe to Abu Dhabi, so that the cost savings achieved can translate in a vastly improved financial performance by Air Seychelles which was prior to the financial engagement by Etihad bleeding money and had been subjected to a radical cost cutting programme, including the cessation of all their flights to Europe at the start of the year.
During the week was a certification programme for crews, migrating from the B767 to Airbus A320 and A330 models, completed at the Etihad Aviation Academy, making good of commitments made that the airlines staff will have the opportunity to find gainful employment with Etihad, should their positions become redundant at home.
Meanwhile was it also confirmed that further discussions between the two airlines are ongoing for a yet wider code share cooperation which would see Air Seychelles flight numbers to be put on a range of additional destinations across the growing global network of Etihad. Watch this space.

AIR SEYCHELLES CREW RE-TRAINING ON AIRBUS AIRCRAFT COMPLETED



The final batch of overall 66 Air Seychelles cabin crew have now completed the type conversion training to Airbus aircraft, after previously holding type certification for the B767-300.
Air Seychelles, now a partner of Abu Dhabis national airline Etihad, however has since the 40 percent share acquisition by Etihad switched from Boeing to Airbus and is now operating an A330-200 on the long haul routes while an A 320 is serving shorter routes such as Mauritius. A second A330 will be joining Air Seychelles by either the end of this year or in early 2013, then being deployed on direct flights to Chinas capital Beijing.
Cockpit and cabin crews have been undergoing training at the Etihad Aviation Academy for several months now and were after graduation deployed alongside Etihads own crews on Airbus to gain inflight experience before returning to the Seychelles for deployment at home.
Present at the conclusion of the specially devised 25 day course was Cramer Bell, CEO of Air Seychelles and senior Etihad staff as well as the Seychelles Minister for Labour Mrs. Edith Alexander as a special guest, representing the archipelagos government. She said on the occasion: I am pleased to congratulate you on your successful completion of this very demanding programme. We trust that you have seen rewards for your hard work and will bring the iconic Creole warmth to your role as ambassadors of the Seychelles. Your country is very proud of you
In response Mr. Cramer Bell was quoted as having replied: This is a milestone in the revitalisation of the Air Seychelles brand. With the training of our cabin crew now complete, we will be ready to welcome the Airbus A330 to our fleet with the personality and professionalism of world-class Creole service. Congratulations again to the 12 exceptional crew graduating today. We look forward to seeing you on board the A330 very soon.
It was also learned that future crew training will be conducted at the Etihad Aviation Academy in Abu Dhabi, making use of superior facilities there and allowing for cost savings through synergy.
Happy landings to all the Air Seychelles crew members now qualified to fly on the A 330 and the A320 aircraft and looking forward to flying with you soon again.