AVIATION, TOURISM AND CONSERVATION NEWS from Eastern Africa and the Indian Ocean islands.
A weekly roundup of breaking news, reports, travel stories and opinions by Prof. Dr. Wolfgang H. Thome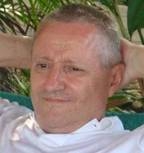 You can get your daily breaking news updates instantly via Twitter by following @whthome, join me on www.facebook.com/WolfgangHThome where the articles also cross load or read the daily postings on my blog via www.wolfganghthome.wordpress.com which you can also follow to get immediate notification when a new article is posted.
Second edition July 2012

East Africa News
EMIRATES SETS EYES ON YET MORE GLOBAL DESTINATIONS


Dubais national airline Emirates is continuing its aggressive rollout of new destinations and has according to a regular source from the airlines Kampala office just announced three more new destinations, over and above the dozen already on the drawing board for 2012.
Australia, or Down Under in particular will benefit with a new connection to Adelaide, starting in November with four flights a week before going daily in February 2013 while Perth, already served double daily as it is, will move to 19 flights a week from December this year before going triple daily from March 2013. Melbourne, presently served with B777 aircraft, will also see capacity upped significantly when the A380 will be deployed on the route, joining Sydney where the big bird is already a daily feature.
In Europe it is France which with Lyon will get a third destination, following Paris and Nice, to be served initially 5 times a week from December onwards while in February 2013 Warsaw / Poland will join the network with daily flights from Dubai. Notably and of keen interest to East African passengers of Emirates, flying via Dubai to the French capital, Paris will soon see the introduction of a second daily A380 service, upping capacity from the presently used B777 by using the worlds largest passenger plane to fly to the city of fashion, Champs d Elyse, Montmartre, the Louvre and the Eiffel Tower besides so much more this city has to offer.
Still to follow will be Lisbon / Portugal the day after tomorrow with the inaugural flight leaving Dubai on the 09th of July while Erbil and Washington DC will come on line on August 12th and September 12th respectively to make flying Emirates yet more attractive by reaching more places around the world literally by the month.
The contact also reiterated that during 2012 so far 9 destinations have already been launched, namely Rio de Janeiro, Buenos Aires, Dublin, Lusaka, Harare, Dallas, Seattle, Ho Chi Minh City and Barcelona.
Travelers to and from East Africas Emirates destinations of Nairobi, Dar es Salaam and Entebbe today already reach 124 destinations, going to 130 by early 2013. More destinations are due to be announced shortly as more new aircraft deliveries take place to what has truly become the leader in global aviation, connecting the world through Dubai. Watch this space for regular and breaking news from Eastern Africas and the Indian Ocean islands vibrant aviation industry.

QATAR AIRWAYS LAUNCHES PERTH AHEAD OF KILIMANJARO AND MOMBASA INAUGURALS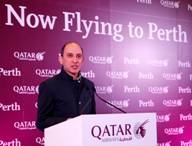 (Qatar Airways CEO Akbar Al Baker seen here addressing invited guests on arrival in Perth yesterday)
The launch of Perth as Qatar Airways second Australian destination, after Melbourne, will see greatly improved connectivity to and from Australia, linking the Gulf, Europe but most notably Africa with Down Under. Initially operating three times a week, using a B777 aircraft, the service is expected to go daily by the end of the year already, should the projected demand materialize. The aircraft is offering a two class configuration with state of the art flat bed seats in a 2 x 2 x 2 business class and a 3 x 3 x 3 economy class layout, featuring the airlines award winning inflight service and entertainment system.
In fact, in his address to the dignitaries present at the arrival party, did the Qatar Airways CEO Akbar Al Baker say: There has never been a better time to expand in Australia a time when the Australian dollar is strong and business and leisure travellers worldwide search for easier and quicker ways to connect and do business. Our flight connections to Africa in particular will greatly please the people of Western Australia, whose strong links with the mining and business communities in East Africa signal enormous growth potential. Qatar Airways remains committed to opening up access to destinations that are largely underserved by international airlines and have great market potential. Perth is an example of this and 2012 will continue to be one of our biggest years of expansion addressing the underserved markets that our strategy has focused on. We sincerely look forward to growing the Perth route and we are already looking to improve frequency to a daily service by the end of the year.
Already serving the four key East African destinations of Nairobi, Dar es Salaam, Entebbe and Kigali, Qatar Airways will in just three weeks from today launch their 5th East African destination of Kilimanjaro, served daily via Nairobi, and in just 5 weeks from today Mombasa will be added as the airlines 6th East African destination, also served daily via Dar es Salaam. Later in the year, likely in November, will Zanzibar follow as the 7th destination in the region, making Qatar Airways THE airline to cover East Africa from abroad like no other. This will give locals a convenient port of embarkation to fly into the 5 star airlines growing global network but also permit the world to travel to their choice destination in East Africa with just one stop, instead of those past days when extra stops and often delayed connections made the end part of the journey full of hassles. Watch this space for regular aviation updates and dont forget, GO FLY.

Uganda News
RAINFOREST LODGE CHOSEN AS VENUE FOR VIDEO SHOOTS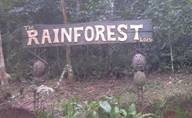 The award winning RainForest Lodge in Mabira forest, only recently mentioned here in a major feature article about Mabira, the Endangered Forest was last week the venue for a second video shoot in the space of a month, after first providing the back drop for one of Ugandas more fancied musicians. The RainForest Lodge has progressively made an impact on Ugandas domestic niche market, be it for honeymoons special packages are available for those wishing to start their marital journey in the serenity and tranquility of a tropical rainforest rather than amidst the hustle and bustle of a beach resort or for more. Yoga sessions, ladies weekends, spiritual retreats and once again music weekends are regular events at the RainForest Lodge, with the next hashtagged #RITRF2 and #JungleBoogie now scheduled for Saturday 14th of July. The star of the inaugural event last year, Evon the Singer, now a trade name in Ugandas entertainment industry, will do the MCs job it was learned but may add some spice to the weekend by throwing in an impromptu performance and on board to promote the concert is Siima Sabiti, station manager of one of Kampalas hippest FM stations XFM 94.8, available via net broadcasts too for those wanting to listen to her daily morning appearance from 6 to 10 am local Ugandan time. One of the many places to be when visiting Uganda, either for relaxation or to explore Mabira by hiking or biking along any of the available 4 trails. Enjoy the music and get a taste of Uganda as it presents itself as the country turns 50 in three months time besides a glimpse of the forest.

SHERATON KAMPALAS EXECUTIVE LOUNGE LUXURIOUS EXCLUSIVITY WITH A VIEW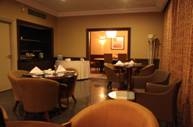 The revamp of the Kampala Sheraton has over the past year, since Chris Pollard took over as General Manager in June 2011, shown some remarkable results with a face lift not only covering rooms and public areas but also extending to menus and service. The introduction of regular food festivals, hugely successful and popular with the young urban elites, has this week seen the addition of a Middle East Night every Friday, accompanied by the sounds of music from a live band. Authentic delicacies are on offer and at a cost of 65.000 Uganda Shillings, considering the variety of dishes, it is surely a bargain for those who fancy a night out on the town in elegant style.
A recent visit to the hotel and an in length talk with the Director of Sales and Marketing James Rattos also revealed the rejuvenated 10th floor Executive Club Lounge where hotel guests staying on floors 8 12, and those on the executive third floor, have access to wireless internet, three state of the art flat screen desk tops with printer facility, snack and meal options on the house around the clock, the lastest magazines and newspapers and a view across the city second to none.
On the day in question a range of breakfast cereals, fruits and juices, breads and pastries, a superior range of cold cuts and three select hot dishes made up a good range to choose from and freshly brewed espresso or a pick of fine teas rounded up the picture. Executive Chef Robert Knuckey did actually make a personal appearance to make sure that all the arrangements were as we say here Maridadi before returning to his kitchen lair. The meals on offer are on the house including for a visitor a hotel guest qualified to access the facility may bring along and talking of picture, the 10th floor view over the city centre and into the distance towards Lake Victoria is simply the best in town, at least for a club lounge cum restaurant cum meeting facility. Besides the set up of easy chairs and dining tables there is also a conference room, comfortable holding 8 if not 10 participants and this too is on the house for guests wishing to hold a quick meeting with business partners, as long as they stay in a suite or the executive rooms on one of the 5 executive floors. And water, juice, coffee, tea and snacks of course are available for the picking right there too, a valuable gesture for treasured guests, creating brand loyalty and ensuring repeat business for years to come.
The concept, though not new in the luxury hotel segment, is novel anyway for Kampala as none of the other hotels in the same range offers this level of service and such freebies, with lounges, though available for resident guests, ordinarily charging for tea and snacks, leave alone the more substantial snacks or meals one would order there from the menu.
With occupancies at the Sheraton back in the mid 70 percent region across the year it goes to show that an old favourite at times just needs a little nudge, perhaps in some cases a little kick as it happened here a year ago when Chris Pollard was installed as the new General Manager and swung into action immediately after analyzing what he found, charting out a course of revival which today bears rich fruits.
For sure the Sheraton Kampala Hotel, the Grand Old Dame of hospitality in Kampala since way back when it opened as the Apollo Hotel, is once again pulling in the crowds, and remains one of THE places to be, to go to and to be seen at when in Kampala. Watch this space.
UGANDA CIVIL AVIATION LICENSING HEARING VERSION 36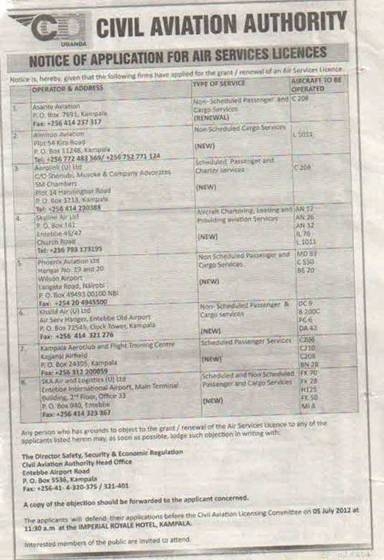 When the Uganda Civil Aviation Authority's Licensing Committee sat at the Imperial Royale Hotel in the centre of Kampala yesterday, a public event for which media and observers, aviation buffs and the public at large are invited besides the applicants, yesterday a small total of 7, there is always the potential of some excitement in the air, depending on just how well those requesting for new Air Service Licenses are prepared and how well those requesting for renewals have performed.
The 36th meeting again had its share of objections towards applications, with a public washing of apparently dirty aviation laundry between Almiron Aviation, seeking a new non scheduled cargo licence and proposing to introduce a non-modified aged L1011 no less. Objectors here were Uganda's state corporation Uganda Air Cargo and the various spats in public were quite enough in the end for the chair of the licensing committee to move on to the next applicant, leaving Almiron to ponder what their fate will be, more so as they had apparently been licensed with an ASL back in 2006 only to then disappear before returning once more after Uganda had discovered significant quantities of crude oil.
Next up to defend their application was, in the order of arrival at the venue not in the order of what the public notice displayed, was Skyline Air and this was where the audience was treated to the rare spectacle of incompetence of the highest order by the company representatives, when after stuttering through a badly rehearsed presentation questions started to fly in. Having proposed to bring ancient Antonov and Iljushin aircraft into Uganda, 'Just like that' as was said verbatim, the applicants representative then mis-answered the question how old his various aircraft were by stating when the company was incorporated before then, when asked again by a member of the panel how old his birds were, answering 'WOW' stunning the entire room into momentary silence before continuing 'ok, it is old but it can still be used in Uganda'.
Having attended all but a very few licensing hearings in Kampala since back in 1994 when the hearings had gone public after the establishment of the CAA, not once had an applicant put his hand into the proverbial hornets nest and predictably there was uproar on the panel and amongst us Ugandans. The chairman of the meeting, once the room had eventually quieted down, demanded an immediate withdrawal of that statement, making it clear that Uganda was 'not a dumping ground for old aircraft' and when no withdrawal was forthcoming by return then told the company representative to withdraw his application, also 'Just like that'.
More objections came to the fore afterwards when Air Kenya's Ugandan subsidiary AeroLink took centre stage, as they had committed the faux pas to turn their website on, advertising sales as of 15th of June, when the hearing for an Air Service License only was held on 05th of July, following which, once and if granted an ASL, a lengthy process of undergoing audits and meeting regulatory requirements to attain the coveted Air Operator Certificate, a hurdle which going by experience many of those given an ASL then fail to accomplish has to be completed before operations can actually start. The Uganda Association of Air Operators had therefore filed an objection for failing to observe due protocol and that fact appears not to have been lost on the panel too.
As had AeroLink applied for a license to fly scheduled services to the Ugandan national parks, so did Uganda's own Kampala Aero Club and Flight Training Centre, which had filed an application already in January but only coming up for hearing now. KAFTC is a company already licensed as a non scheduled airline with 13 fixed wing and one rotary aircraft, aka helicopter, besides which they are licensed by the UCAA as a maintenance organization as well as a flying school.
Last up was Kenyas Phoenix aviation which proposed to introduce an MD 83 aircraft for executive charters out of Entebbe, of course a well known name across the border at Wilson Airport where Phoenix has long become part of the inventory of established charter airlines.
Surely a morning of unexpected excitement but also once again an insight into the aviation scene in Uganda, smaller than in Kenya but nevertheless vibrant too. Watch this space.

TANZANIAS CORRIDOR OF DESTRUCTION SET TO EXTEND TO UGANDA TOO
The environmental assaults on many fronts in Tanzania, often written about here and described as The Corridor of Destruction in previous feature articles, now seems to come home to roost to Uganda too, according to regular green sources in Kampala.
Disquieting reports are emerging from environmental watch dogs in Uganda that the planned construction of a new railway line from Tanga where Tanzania intends to build a new deep sea harbour right inside the Coelacanth Marine National Park to the Lake Victoria town of Musoma will result in several hundreds of hectares of forest, wetlands and swamps on the Ugandan side being cleared and drained to build a corresponding new lake port.
While all infrastructure is already in place, and only needs upgrading from the Ugandan as well as the Tanzanian side, and here I am talking enlarging the existing and substantially underutilized ports of Tanga on the Indian Ocean and Mwanza on Lake Victoria in Tanzania and Port Bell as well as Jinja in Uganda, it is mindboggling that new ports and a new railway line should be constructed literally only a few dozen kilometres apart from the existing rail line, itself due for upgrading and modernization to standard gauge standards in coming years, and the ports already in place.
No road or rail infrastructure to the proposed new site on Lake Victoria presently exists, raising the questions what exactly is being planned there and who in particular is to benefit from such a white elephant mega project, flogged on the Ugandan public as development and progress just the same way as Tanzanian officials wish to make one believe that eradicating the breeding ground of East Africas flamingos at Lake Natron, to make way for a soda ash plant, is progress too, as would be a highway and railway across the Serengeti plains even if the great migration would be finished within a few years.
The National Forest Authority and NEMA in Kampala have reportedly denied any knowledge of plans to drain wetlands in the absence of any EIA conducted so far or to cut down an entire forest, something Uganda seems to become notorious for considering the attempted give away of a quarter of Mabira Forest to have an ailing sugar company grow cane instead of keeping over 7.000 hectares of tropical trees.
But then here, as in the case of the Serengeti Highway, there is now true hope for the environment getting its day in court as the East African Court of Justice, going by a recent statement of the court registrar, is more than willing to accept such cases where national legislation and regulations are being bent or broken and the national court systems are unable or unwilling to provide a fair hearing.
Time for the environmental fraternity across Eastern Africa to share their notes and observations and strategize how to tackle such moonshine projects, which with a bit of common sense could not just avoid costly duplication using money we need for education and health, but avoid lasting damage for our environment.
Watch this space.

Kenya News
NEW FERRY MISHAP AT LIKONI LEADS TO RENEWED DEMANDS FOR ROAD BYPASS



The Thursday evening incident at the Likoni ferry crossing, when one of the new ferries imported from Germany a while ago ran aground after missing the ramp, caused renewed pressure on the Kenya government to commence construction of the road bypass to the south coast but also once more put the ferry operators Kenya Ferry Services under the spotlight.
Are these people for real asked a regular source from Mombasa before continuing whenever there is such a problem KFS is playing down the issue. They make big statements on what they do about maintenance and so forth but ferries stall midstream with a big risk of colliding with bigger cargo ships and they talk about how they train their staff and still such things happen. Their CEO is also a fool when he thinks he can tell us he does not know because he is on leave. Their internal protocol made sure he got his information immediately and was informed so he should stop lying to the public that he was not aware of an incident because he was on leave. We need the new road from the Nairobi to Mombasa highway to go to the south coast and it cannot come a day too soon. We are fed up with KFS and their arrogant attitudes and bad mistakes they make. And about the question you asked me some weeks ago when you were in Mombasa, that the ferry company now prohibits anyone taking a picture while on the ferry for so called security issues, that is a lie too, they just dont want anyone making evidence pictures on board because it could compromise them so badly and expose them.
Another ferry reportedly then collided with the stranded one, causing more panic and anxiety amongst commuters while on both sides of the Likoni channel, which opens the Indian Ocean to the Mombasa port, were stuck for hours at end. Travelers en route to the airport in Mombasa are said to have missed flights while tourists en route back from Mombasa or from safari reached their south coast beach resorts hours late too.
The stuck ferry MV Kwale was only able to refloat and to be taken for inspection for any damages at the following high tide, a stark reminder for regular commuters what risks a channel crossing involves them in day after day.
Watch this space.

US EMBASSY LIFTS STAFF TRAVEL BAN TO MOMBASA
Information was confirmed yesterday that the US Embassy in Nairobi has lifted the travel ban imposed on all their staff though that clearly did not affect the allegedly dozens of operatives of shadowy security organizations working the field in the war against terror at the Kenyan coast which the mission imposed two weeks ago.
The travel ban at the time was badly received by the Kenyan government and by the coasts hospitality and tourism industry many of whom compared it with a stab in the back inflicted on them by supposed friends.
The high profile withdrawal of staff from Kenyas port city of Mombasa was by many seen as a cowardly act and the ban overall perceived as an ambush of the highest order, leading to confusion amongst even overseas holiday operators thrown into a state of panic, as were many Kenyans of course at the time.
While not long afterwards a grenade was thrown into a local bar, similar to a few such incidents in the capital Nairobi, there was no indication other than the arrest of two alleged Iranian secret agents, that a major terrorist strike was imminent. The two Iranians are now in court facing a number of terror related charges and the Kenyan government was swift to cancel a major oil deal with Iran in the days following their arrest, though any direct connection was denied by official sources in Nairobi, which preferred to call the cancellation a compliance with embargo orders from the UN, still clouding relations between the two countries though for what appeared to be a overtly hostile act of aggression.
Occupancies at the Kenya coast remain a mixed bag though and while a number of top rated resorts like the Mombasa Serena or the Sarova Whitesands report high occupancies, others more dependent on budget holiday makers from the main European core markets are said to be struggling. That said though, perhaps it is all about quality and innovation and vision by the hoteliers, which makes some thrive where others fail as they are stuck in the same old same old of yesteryear. Watch this space.
AFRICA BUSINESS AWARDS CROWN SERENA HOTELS AFRICAS HOSPITALITY CHAMPIONS


Now in its fifth year, the African Business Awards is the key annual event for the African Business World and is the most sought after award by Africa's leading companies and entrepreneurs. Organized by the African Business Magazine (ABM) and the Commonwealth Business Council (CBC), the African Business Awards has become a platform to celebrate excellence and best practices in African business and recognizes organizations that have driven Africa's rapidly transforming economy. On this note it is with a great sense of pride that Kenyan based Serena Hotels was recognized for making outstanding contribution to the development of the African continent, the economic aspirations of its citizens, the transformation of Africas image in international markets by branding the six destinations that it has presence in as an attractive tourism and business destination and for providing the highest standards of service and product, whilst operating in a sensitive manner towards monitoring the interests of the local population including their traditions, culture and future development.
Serena Hotels has spread wings from Kenya, where the group started operations in the 1970s to Tanzania in the mid 1990s, Uganda in 2004, before then also moving to Rwanda and Mozambique where a String of Pearls in their collection of resorts, city hotels and safari properties has catapulted them into the top bracket of hospitality providers in terms of location, architectural designs, food and service, second to none wherever they are.
Mahmoud JanMohamed, the hotel groups Managing Director, when accepting the award in London, was quoted in a Serena Hotels media release availed to this correspondent last evening as having said: as market leaders, awards such as being the Best Hospitality, Travel and Tourism Company in Africa inspires the company as we believe that profitability and development are two notions that can serve each other. The company continues to work on supporting the growing tourism industry in Eastern Africa by seeking investment opportunities and validates its belief that with the changing nature of guest expectations it is the quality of service and product that will continue to determine the destination choices which clients make.
Way to go Serena and congratulations for not just receiving this outstanding reward but also for putting East Africa once again on the map as a hub for tourism and a place where quality hospitality is engrained in the fabric of doing business.

KAAS SEARCH FOR NEW INVESTOR IN AIRPORT CATERING FAILS, TRIGGERS NEW EFFORT


A fresh round of tendering will shortly go underway, seeking interest from investors to establish a second aviation catering business at the Jomo Kenyatta International Airport and quite likely also at the Moi International Airport in Mombasa, after the first round of tenders produced no bidder meeting all the specified requirements by the Kenya Airport Authority.
A revised tender document has reportedly been drafted already, taking into account where the previous bids failed in compliance and KAA appears confident that all those who applied at the first round will resubmit their applications for consideration by the procurement and logistics department of the Kenya Airports Authority.
This will bring to an end the decades old monopoly of NAS but with growing demand by airlines to fly to Nairobi, add frequencies or bring larger aircraft to cater for more passengers, any new competitor will find that there is very likely more than enough business for two catering companies. There is an estimated demand for more than 10.000 meals a day, both for short haul and long haul services, making it a viable business for an investor, especially considering that there will only be two firms concessioned by KAA to offer such services for the medium term. The planned expansion of the Kenya Airways fleet too will be eyed by the licensed caterers as KQ intends to grow from presently 35 aircraft to 65 in the medium term to 107 by 2012, making it for rich pickings when providing inflight catering to that airline alone, inspite of having in December last year eliminated their meal service on domestic flights to Mombasa, Malindi and Kisumu.
NAS employs over 1.100 staff in Mombasa and Nairobi at present and is co-owned by a consortium including Servair, itself a subsidiary of KLM / Air France which also holds shares in Kenya Airways.
Interesting times ahead for sure as KAA is getting down to evicting the last few monopolies still existing at the airports, such as catering and certainly trying hard to unravel the Duty Free Shop contracts which had a monopoly clause imbedded since 1989, way before KAA was created.
Watch this space.

Tanzania News
PRECISION AIR FINALLY GETS LUBUMBASHI CLEARANCES



Reportsfrom Dar es Salaam have confirmed that Precision Air has yesterday finally made their maiden landing in Lubumbashi, after allegedly corrupt aviation officials were literally forced by their political masters in Kinshasa to sign off on giving the Tanzanian airline block clearance for their scheduled flights three times a week between Dar, Lubumbashi and on to Lusaka.
It is understood from an aviation source in Kinshasa that phone lines were running hot between government officials in Dar and Kinshasa since the inaugural flight was denied landing two weeks ago. Tanzania was reportedly demanding to know why their airline had not been given clearances and apparently making it all but clear to their Congo DR counterparts that unless instant remedy was given this and clearances be issued without ifs and buts, and certainly without any bribes needing to be paid, it would have serious consequences for the political relations of the two countries.
Congo is notorious for this sort of thing as has equally happened two and a half years ago with RwandAir, which ws at the time also denied clearance to land in Kinshasa, and having to cancel their planned inaugural flight, then opting to fly to Brazzaville where civilized behaviour is more the order of the day than across the river in often chaotic Kinshasa. Congos reputation is in tatters over such things. When politics cannot get their bureaucrats to do the work they are supposed to do, perhaps some sackings will help other to understand what they are supposed to do. Leave alone their aviation track record with accidents and all. We from the business sector are not happy that they want to join the East African Community because they are not ready to enter into a free market with all their non tariff barriers and their attitude, especially their attitude said a regular aviation source from Tanzania after discussing the fact that finally Precision could fly to Lubumbashi and no longer needed to remain in suspense over clearances.
Precision Air is Tanzanias largest airline, their shares traded at the Dar es Salaam stock exchange and partners with Kenya Airways via code shared flights between Dar, Kilimanjaro and Nairobi and a range of other agreements. The airline operates a fleet of ATR 42 and ATR 72 aircraft, all purchased directly from the French manufacturer with a further 4 orders waiting for delivery, and B737-300 aircraft which are deployed on the longer routes but also domestic flights within Tanzania. Happy Landings to the Precision Air crews and passengers.
MORE WOES FOR THE SELOUS IN THE MAKING AS STIEGLERS GORGE POWER MOU SIGNED
Within days of news breaking that the UNESCO World Heritage Committee has approved the Tanzanian governments request to carve out a 200 square kilometres part of the worlds largest game reserve to establish a Uranium mining and processing facility, did news break overnight that the Rufiji Basin Development Authority had signed a formal Memorandum of Understanding with Brazils Odebrecht International, a company known to develop hydro electric power facilities, including building huge dams.
The Tanzanian tourism industry is now getting increasingly worried that the planned power station at the Stieglers Gorge will irrevocably alter the reserves core tourism area to the worse with a very extensive area beyond the dam subject to being flooded by the reservoir lake, displacing significant animal populations from their present habitat.
It has also been ascertained through a source in Paris that UNESCO apparently is not aware of any application for approval of such a dramatic intervention in this World Heritage Site, which was launched back in 1982, when the then governments commitment to conservation was more than mere lip service and misleading statements.
The conservation and green lobby is already incensed over claims made by Tanzanian government officials about the allegedly minimal problems with Uranium mining, accusing the government to not just downplay risks but to hoodwink the public into believing that the toxicity of the extraction of Uranium and the processing before shipment was negligible.
Experts have warned of dire consequences for the health of workers, nearby villages, the game population finding their water sources increasingly poisoned and eventually the ocean where the rivers empty into carrying their toxic cargo of poisons.
Said a regular contributor from Dar es Salaam in a mail overnight: The Selous Game Reserve could be opened up for tourism way beyond what is being done now. It is the biggest wilderness area right now in Africa if not the world and has space for many more tourist ventures. Those would all create employment, earn the government park entrance fees, taxes and more. That is a very sustainable income source and it is not poisonous like mining. I think we are not being told the truth about the fallout in years to come. I think we deserve to know that truth and we shall try find our own experts to outline the short and long haul dangers to the Selous if that mining goes ahead. The companies involved poisoned their own back yards like in Russia and now they want to do the same here to us? It is not right. We are losing credibility in the world about conservation. Poaching is very bad, illegal logging is very bad, and now this after the Serengeti highway problems and the soda ash factory and the marine national park near Tanga also being targeted. This has to stop.
Be sure to watch this space for future updates on such developments affecting Tanzanias national parks and game reserves and the ongoing debates and raging arguments being advance by the promoters of progress and development and the defenders of nature and the environment.
UNESCO CONSENTS TO REQUEST TO TAKE MINING AREAS OUT OF THE SELOUS GAME RESERVE


Information was confirmed overnight that UNESCOs World Heritage Committee 36th meeting in Russias St. Petersburg has granted permission to the Tanzanian government to reduce the size of the Selous Game Reserve to exclude an area earmarked for Uranium mining.
Celebrated by official Tanzania as a victory of sorts it immediately brought environmental pressure groups to the forefront once again demanding that no mining should take place in the ecologically sensitive area until such time that all possible safeguards, no matter the cost, be introduced to ensure that neither ground water sources nor rivers downstream will be contaminated by what they say is a highly toxic process.
Tanzanias Minister for Natural Resources and Tourism, Ambassador Khamis Kagesheki, went on record to state that the area now excised from the worlds largest game reserve is a mere 200 square kilometres or less than 0.8 percent of the overall size of the Selous and was well removed from present tourism activities nor foreseen in planning maps to ever feature as much more than a peripheral buffer zone.
He also went on to say, according to a report from Dar es Salaam sent in overnight, that the Tanzanian government would insist on the latest environmental safeguards to be implemented by mining companies to avoid any lasting damage to the environment or impact, as has been suggested, on the water sources on which populations as well as wildlife depend.
The Selous is Tanzanias largest wilderness area but hardly tapped by tourism as yet and was made a UNESCO World Heritage Site in 1982, when founding father Mwalimu Julius Nyerere committed the country to forever respect the natural resources and in particular the national parks and reserves like the Serengeti and the Selous, the former also a UNESCO World Heritage Site and controversially under assault by the government of the day intent to build a highway across key migration routes. Named after Sir Frederick Selous, how fought against the Germans during World War 1 in Tanganyika, the Selous has of late also been in the negative headlines for a sharp rise in elephant poaching as well as attempts to convert the scenic Stieglers Gorge in the core tourism area of the reserve into a massive hydroelectric dam and adjoining lake, considered by conservationists and environmental experts as potentially changing the fabric of the reserve and its game populations forever, and not in a good way.
No application to UNESCO has been made though for those plans, and a regular source from Paris has already indicated that while the Uranium mining area excision was approved as it was in a remote and very peripheral area of the Selous, no such positive decision could be expected for a core tourism and conservation area to be used for power generation, lest the reserve lose its status.
The Minister was also sharply critizised by conservationists when he cited Germany and Japan as examples of safe use of nuclear energy, as it seems to have escaped him that Japan suffered last year of one of the worst nuclear fallout disasters and just narrowly avoided a meltdown, contaminating huge tracts of land and ocean, while German is undergoing a full transformation, moving away from nuclear power to sustainable sources of energy, intent to shut down both ageing as well as newer reactors over huge safety concerns and unsolved but growing problems over the storage of nuclear waste.
Watch this space as this saga will undoubtedly continue to dominate the debate between conservationists and developers purely interested in the total exploitation of resources with little if any inclination to protect Tanzanias natural habitats, biodiversity and the environment.

ARUSHA MUNICIPAL AIRPORT NOW OPEN FOR BUSINESS AGAIN
Precision Air, Tanzanias leading airline, has resumed scheduled operations to the Arusha Municipal Airport earlier this week, it was confirmed in an overnight communication from the Tanzanias safari capital of Arusha.
Precision will for the time being operate 23 flights per week between Dar es Salaam and Arusha, using their ATR 72 and ATR 42 aircraft on the new route.
Arusha is the 9th domestic destination for Precision Air, which flies already between Dar es Salaam, Zanzibar, Mtwara, Kilimanjaro, Mwanza, Bukoba, Musoma and Kigoma.
A number of other airlines, mainly operating tourist charters to the Northern circuit national parks of Manyara, Ngorongoro and the Serengeti, are also reportedly switching their operations from the distant Kilimanjaro International to the Arusha Municipal Airport, as it is more convenient and according to a regular source finally stops wasting everyones time and money driving to and from JRO.
It could not be established though if customs and immigration facilities are available at the Arusha field to facilitate traffic from within the East African Community neighbours, or if those flights will still have to go to Kilimanjaro International for entry and exit clearances. Watch this space for regular and breaking news from East Africas vibrant aviation scene.

RESPONSIBLE TOURISM TANZANIA PUBLISHES GREEN GUIDELINES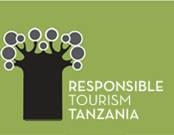 Responsible Tourism Tanzania has been described to this correspondent as a new association of like minded individuals and groups who believe in a sustainable approach to tourism in Tanzaniamaking it a pleasure if not outright duty for this correspondent to promote and support this initiative by giving it exposure and making sure the vision and mission of RTTZ is widely read, understood and embraced. Membership in RTTZ is open for all stakeholders of the tourism industry, in particular those of course who support and practice a sustainable approach to tourism in Tanzania. At present RTTZ is welcoming founding members to join and support the development of the association. The development of the Responsible Tourism Tanzania is being supported and funded by the Round Table Africa and the Honeyguide Foundation, to allow the recently registered NGO to get going and to make an impact in Tanzania and hopefully find copy cats across the region equally embracing this worthwhile concept.
From their new website a range of documents in PDF format can be downloaded, such as policy statements, code of conducts for members, outline of standards, guidelines for implementation of projects, benefits of applying for certification of green standards and best practices plus a virtual library with links to important research documents, studies and published books and articles. For more information on how to join RTTZ and how to support the initiative, visit http://www.rttz.org
All the best for this noble idea and in the interest of keeping out region green and clean, all the success such a project surely deserves.

TANZANIAS VOCATIONAL EDUCATION AUTHORITY LAUNCHES SHORT GUIDE COURSES
35 tour and drive guides participated in a pilot course for guides devised by VETA in Mikumi last week, which is a radical departure from the previous 6 month courses. The half year studies, while comprehensive and sound in their curriculum, are often too long for guides already working in the field and VETA took comments apparently to heart when they designed a two week course, covering key aspects of guiding but not the whole nine yards of course.
The participants were drawn from the Northern region, famous for the world class national parks and tourist attractions, and came from Arusha, Moshi and the Manyara area.
The Tanzania Tour Guide Association strongly endorsed the course and encouraged members to take advantage of such short period training in the classrooms to advance knowledge and improve skills so as to deliver quality services for tourists. A regular source from the tour guide fraternity in Arusha sent this input earlier today when passing the information: Tour guides were for very long just seen as drivers and a lot of tour companies to only use driver guides with their clients for cost reasons. But those colleagues are what makes a safari. They do not only drive, they check clients in, help with problems at any of the camps or lodges and when they go on gamedrive they find the big game, explain the birds, flora and fauna. They use their experience gained in the field and such courses give them the polish of extra skills like better communication, better special knowledge on certain species, historical background and more. This is what makes a good guide even better and we hope that VETA and other institutions and organizations offer more short courses from which one can in the end graduate with say a certificate or diploma over some time.
On a positive note, across the entire region have guides of late been recognized as an integral part of the tourism industry and the respective associations, the Kenya Professional Safari Guide Association in Nairobi or the Uganda Safari Guide Association in Kampala have been administering training and examinations their members to certify them under clearly regulated standards to promote professionalism, standards and ethics.
Well done to the Tanzanian Vocational Education Authority for their initiative and for accommodating the requests from stakeholders.

Rwanda News
WORLD FUTURE COUNCIL HAILS RWANDAS VISIONARY FOREST POLICIES
After handing Rwanda their global Gold Award 2011 last year for the countrys groundbreaking forest policies, the World Future Council has just concluded a three day high powered meeting in Kigali to discuss how Africa can learn from Rwanda and copy successful methods and applications to restore forest cover in their own countries.
A number of parliamentarians, government officials, forestry experts, NGO personnel, conservationists and media representatives came to Kigali to share experience and discuss the challenges Africa faces today in protecting the continents endangered forests, which are threatened by growing global hunger for resources such as tropical hard wood but also by local population explosions which causes a rocketing demand for fire wood and charcoal.
Rwandas approach has embraced the need for sustainability in the use of forests, accepting that they are crucial water towers but also responded to the need of populations to escape poverty, and tourism in Rwanda is seen as a key factor to spread wealth into local communities by involving them in a range of economic activities centered around tourism activities as well as for instance honey farming.
It is Rwandas declared goal to restore 30 percent of the country to forest cover by the year 2020 and progress in recent years has been impressive, especially in areas around Gishwati Forest which was heavily encroached and in sections degraded when the new forest policy came into effect. Gishwati in fact, over the past 5 years, has seen a significant portion of the previously encroached sections replanted and efforts are underway to restore the entire forest corridor between Gishwati and Nyungwe to, besides many other benefits, also let the primate population in both forests once again migrate as was the case in the past.
Nyungwe Forest, a national park for several years now, has been catapulted into prominence as a tourism resource and Gishwati too is expected to be turned into a national park soon, adding further attractions to the countrys existing safari options and to have more areas of the country benefit from the flow of tourist visitors beyond just visiting the fabled mountain gorillas in the Volcanoes National Park.
Rwanda has become the undeclared champion of forests in East Africa and is regularly cited as a prime example how forest restoration and protection can in fact go hand in hand with fighting poverty and giving economic opportunities to growing populations. Well done Rwanda another feather in the hat right at the time of the Golden Jubilee.

MARRIOTT KIGALI INSIDE A YEARS COUNTDOWN NOW



As recently reported here, the first batch of 14 trainees from Rwanda has already gone to Dubai for induction at the Marriott Dubai Harbour Hotel & Suites there, before being deployed into various properties along the Gulf states of Kuwait, Doha and Muscat. They will in nine months time return to Kigali as part of the start up team together with dozens of others who will join them from later this year onwards, when they too will receive their inhouse training by experienced Marriott staff.
The Kigali Marriott will be the global groups first venture in Eastern Africa but the group is said to be keenly eyeing other East African capitals now that rival Hyatt has joined the throng in Dar es Salaam with Starwoods Sheraton, InterContinental and Hilton already established in Nairobi and Kampala and Kempinski and Radisson soon opening up hotels too in the Kenyan capital.
The Kigali Marriot will cost an estimated 65 million US Dollars and will comprise at least 250 suites and rooms plus a fully fledged convention centre, which should help Rwanda to advance their MICE marketing initiatives, under which they seek to attract a great deal more convention and conference business in coming years beyond the present level of leisure and business travel.
The new hotel is located just a stone throw away from the Kigali Serena Hotel and is owned by locally incorporated New Century Development, which is owned by local Rwandan and Chinese investors.
A total of about 500 staff will be working at the new hotel, with the majority coming out of an intense selection process for young Rwandans with staff from the wider region and from Marriotts international operations joining them on opening to provide the level of service Marriott clients are accustomed to. Watch this space for regular updates on this and other Rwandan hospitality developments.
JACKIE ARKLE JOINS RWANDAIR AS SENIOR MANAGER MARKETING



Breaking news from Kigali is that effective today, though signed on a few weeks ago already, has Jackie Arkle joined RwandAir, dubbed Africas fastest growing airline, as Senior Manager Marketing, based in Rwandas capital city.
Jackie will at least in part fill the void left by the recent departure into aviation consulting of Michael Otieno, who was Manager Corporate Communications and PR but also busy to put the airline on the map through smart e-marketing and e-commerce initiatives while at the same time building brand loyalty through the airlines recently launched Dream Miles frequent flyer programme.
Since the arrival of new Commercial Director Bert van der Stege in May has a bit of a shakeup taken place at the airlines commercial department, with new assignments and duties for the staff already on board and Jackies joining will undoubtedly bring added oomph to RwandAirs marketing drive. Knowing Jackie, she will embark with a vengeance to establish the carrier as the airline of choice when flying not just to Kigali but connecting into their growing network of African and Middle East destinations such as Johannesburg, Brazzaville, Libreville, Lagos and Dubai.
Jackie can look back a distinguished career, last in the aviation business as country manager of Fly 540 in Uganda, where she put the airline truly on the map and made it popular way beyond their true acumen. Welcome to the Land of a Thousand Hills Jackie and to RwandAir and the best of success in your new appointment.

RWANDAIR CONNECTS KIGALI WITH MWANZA


Today saw the long expected launch of direct flights between Tanzanias second largest city of Mwanza, located at the Southern end of Lake Victoria, and Kigali, Rwandas capital city.
The airlines Bombardier Dash 8 turboprop will now connect the two cities three times a week to start with, offering up to 37 seats and convenient connections into the ever expanding RwandAir network on Monday, Wednesday and Saturday, until growing demands might result in more flights to be added.
RwandAirs CEO John Mirenge issued a statement to the media ahead of the flights being launched in Kigali earlier today, saying: Our aim is to build a convenient network for our clients and expand our operations to key cities in the region. Mwanza doesnt have many direct flights, as most passengers connect through Dar es Salaam. From today, we offer travelers a much more convenient product by connecting through Kigali. We are happy to offer a new alternative.
On board of the flight was RwandAirs recently appointed new Commercial Director Bert van der Stege, who on arrival in Mwanza said: Were delighted to be here in Mwanza today and literally improve connections between Rwanda and Tanzania. It is now easier to visit the neighbouring country from Mwanza, do business with trade partners across the border or reach cities such as Dubai, Johannesburg, Bujumbura, Kamembe and Entebbe and of course the West African destinations of Brazzaville, Libreville and Lagos which are also served several times a week from Kigali.
Mwanza is RwandAirs 14th destination and it is understood from usually well informed sources at the airlines head office that destination 15 will be launched just as soon as the two brand new Bombardier CRJ900 jets have been delivered in October this year.
Bert van der Stege also confirmed to this correspondent earlier today that the airline has two more options for additional Bombardier CRJ900s, which going by RwandAirs track record in recent years, are more than likely to be turned into firm orders for delivery in 2013, as the rollout of planned destinations and increase in frequencies on key routes continues.
Ethiopia News
ETHIOPIANS B787 DREAMLINER DELIVERIES PUSHED BACK YET MORE


A regular source with close links to Ethiopian Airlines has overnight confirmed rumours that the airline is now only expecting delivery of their first B787 Dreamliner, ET is Boeings African launch customer, by August this year, pushed back a month from the initially anticipated July delivery. The airline is due to receive four of their ordered 10 B787 this year and earlier indications was that the first aircraft would be delivered as scheduled after repeated delays in the past, but now August seems the more likely time frame for the continents first B787 to take to the skies over Africa.
There has been no indication at this stage that the remaining three aircraft due for delivery may also be delayed further. The B787 Dreamliner is joining the Ethiopian fleet to cater for both expansion as well as to progressively replace the ageing B767 aircraft, some of which have been retrofitted with blended winglets to reduced drag and fuel burn, crucial this year as aviation fuel prices in average remain at record highs.
No details could be obtained for this new delay, whether related to production problems or an airline internal decision.
Ethiopian will also soon launch a new service to South America, namely to Sao Paulo, upstaging Kenya Airways on both scores, being the first to get the Dreamliner and the first to fly to South America. KQ is expecting their first B787 the Kenyan national airline has 9 firm orders in place right now with a further 4 options by March 2014 and has indicated their intention to serve Sao Paulo (GRU) within their 2014/15 financial year, when deliveries of new aircraft will support further network expansion.
Watch this space as the battle for the skies over Africa keeps heating up and the two East African aviation giants pit themselves and their respective alliances, Star Alliance and SkyTeam, against each other using very similar strategies for expansion.

ETHIOPIAN RESUMES BERBERA FLIGHTS




Following the launch of scheduled flights a few weeks ago by Turkish Airlines to Mogadishu and a visit to Hargeisa by a Turkish trade delegation in May, indicating that Turkish might also want to fly to Somaliland, a breakaway part of Somalia working hard to gain international recognition as a new state, Ethiopian yesterday resumed flights to Somalilands Berbera International Airport.
Operations were halted in 2008 following a terror attack on the airline offices in the capital Hargeisa but improved security circumstances, according to an aviation source in Nairobi, have since allowed for airlines to return to Somaliland, notably Kenyas Jetlink.
Ethiopian is alongside Turkish a member of Star Alliance but the competition will be fierce nevertheless between the partners, as ET is also said to be considering flying to Mogadishu in due course, again as a result of greatly improved security in Somalias capital.
This latest addition to Ethiopians route network puts the airline once again into the market leader position with the most destinations in Africa served, ahead of rivals Kenya Airways. It could not be ascertained if Hargeisa too will in due course be added as a second destination in Somaliland by Ethiopian. Watch this space for regular aviation news updates from the wider East African region.
South Sudan News
BAHR EL JEBEL SAFARIS PUTS SOUTH SUDAN MIGRATION UP TO THE 2 MILLION MARK


Already featured in National Geographics series The Great Migrations as one of the greatest wildlife spectacles remaining on the globe, the migration of the White Eared Kobs, the Tiang Antelopes and the Mongalla Gazelles remains a mystery to most, as even ardent wildlife specialists and experts across Eastern Africa often profess knowing bugger all to repeat the words of a long time friend seen a few weeks ago in Kenya, about the extent, locations or migration patterns of this second great migration found in Eastern Africa.
Everyone knows of course about the Serengeti migration which annually extends to the Kenyan Masai Mara Game Reserve, immortalized by Prof. Dr. Grzimek in his books and TV series Serengeti Must Not Die or the film of the great Kenyan wildlife enthusiast Allan Root The Year Of The Wildebeest and which is now under threat by the Tanzanian government over plans to construct a highway across the most sensitive migration paths, potentially decimating the estimated numbers of up to and beyond 1.5 million animals moving across the plains and savannah ecosystem shared between Kenya and Tanzania.
Yet, the South Sudan migration, extending from the Boma National Park at the border with Ethiopia to the Sudd one of the worlds greatest and hitherto almost totally unexplored wetlands created by the White Nile to Bandingalo aka Badingilo National Park and even as far as into Ethiopia itself at the Gambella National Park, is literally still a well kept secret, inspite of multiple articles by this correspondent going back several years. In fact the first few articles at the time raised strong objections from readers like stop lying or stop inventing things to sound important before eventually the truth emerged, only with even greater numbers than the figure given initially here of over 800.000 migrating plains game.
It was gratifying to see that my version eventually prevailed and that in fact the latest game counts put the real figures on the ground, combining the various species coming from different directions to the Badingilo National Park in July and August every year to congregate there for a few weeks, at almost twice the number estimated some years back by yours truly and the spotters from single engined light aircraft when doing the initial surveys, even though those were rather limited in their extent and could not cover the entire area shown on the maps above.
South Sudan remains unexplored and undervisited, and the recent negative publicity following the brutal aggression by Khartoum Sudan has certainly not helped to promote Africas youngest nation as a tourism destination, but there is a hard core of explorers, adventurers and intrepid travelers not shy to rough it within reason that is tough it and go there and be counted amongst the very first to have actually seen this amazing spectacle, if not miracle of nature with their own eyes and through the lenses of their own cameras.
Pioneer for South Sudan is Bahr el Jebel Safaris, also operating in Northern Uganda along the Albert Nile, which when entering the South Sudan at Nimule is then called Bahr el Jebel. Bahr el Jebel Safaris has defied the odds and overcome the challenges to operate in a new country short of infrastructure and still building itself and actually offers expeditions into these parks and the areas in between, depending on the time of the year. Itineraries are changing so as to be certain to show their followers what the large herds since times immemorial have looked like, still roaming their age old grazing grounds with little if any impediment by mankind.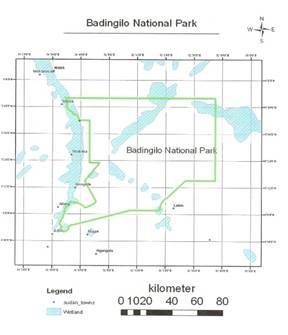 Badingilo National Park, unbeknown to most, now incorporates the Mongella Game Reserve of old to form one administrative unit of over 8.000 square kilometres and with minor changes depending on the weather pattern are the great herds moving into this ecosystem every July and August before then disbursing again to follow their own engrained route map back to the Sudd, the Boma National Park and beyond, or else linger on with always a strong resident population remaining. Here too, factual knowledge about Boma National Park amongst the safari operators across Eastern Africa remains scarce and few would possible accept at first hearing that the park sprawls over 22.800 square kilometres. While not touching the border with Ethiopia, it would be hard to figure where the park ends and the frontier runs along were it not for the wider use of GPS systems today. Between ordinarily November and March each year are the White Eared Kobs are mostly found inside Boma although even here migrating from the North to the South of the park before then turning West again to return to Badingilo for another annual meet up with their cousins.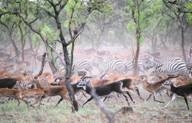 Bahr el Jebel Safaris is using the traditional camp method of semi fixed sites along the migration routes, flying clients from Jubas international airport to the nearest airstrip, often grass or dirt and after rains at times unserviceable till dried up again to carry the weight of the twin engined aircraft used, and there expedition members are met by vehicles to take them to their prepared camp, from where they can then for the next few days explore the area by 4×4 vehicles pushing and digging absolutely required when getting stuck in the mud, but all that being part and parcel of an expedition experience.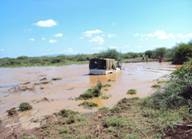 Accompanied by armed rangers and guides with intimate knowledge of the area and where the game tends to be concentrating, daily game drives take place from morning till evening before returning to camp.
Facilities to charge camera batteries are available, needless to say, but there is NO coverage of any of the South Sudanese or Ethiopian mobile networks and the only means of communications is restricted to the emergency use of a satellite phone, perhaps making it a good idea for participants in such an expedition to bring their own satellite phone with them, often available at airport duty free shops including sufficient credit to make and receive the still hugely expensive calls. Otherwise a call from the camp satellite phone will be charged at a cost of 4 US Dollars per minute for those who absolutely cannot do without a daily ration of phone calls.
The camps are simple but perfectly adequate, with mosquito proof Arabian tube shaped tents, outdoor bucket showers in a little enclosure where hot water is provided by the camp staff on request, though the regular high day time temperatures often make a cold shower more desirable, and long drop loos with a proper seat to facilitate doing the business. Depending on the camp location there will be 2 3 showers and loos to cater for the camp guests.
The menus are varied and include fresh produce procured from nearby, and provide home cooked fare with freshly baked bread, even cakes and seasonal fruits. While on daylong game drives out into the wilderness a packed lunch is kept fresh in cool boxes, available to provide some relief when that peckish feeling hits the stomach.
The camps offer a limited bar service of soft drinks and alcoholic beverages but for special preferences it is advisable to inform Bahr el Jebel on booking to facilitate a particular preferred brand or else bring your duty free allowance of your favourite poison. Water, juices, tea, coffee and other hot beverages, alongside iced tea, are part of the items included in the cost of the expedition while alcoholic beverages are chargeable items. At night kerosene lamps provide an authentic camp atmosphere, supplemented by that quintessential camp fire and for individual use lanterns with rechargeable batteries are available for the maximum of 10 participants which can go on each of the expeditions Bahr el Jebel Safaris organizes.
Visit the website at www.bahr-el-jebel-safaris.com for more information on available departure dates from Juba, the cost of the expeditions and details on Boma and Badingilo, the game likely to be seen as well as details on what clothing and how much to bring and generally what one needs to know about coming to South Sudan, Visa now incidentally granted on arrival at the airport in Juba and recommended inoculations and insurance packages including cover for medivac flights, should that at all be necessary. Travel by air to Juba is now twice a day by Air Uganda from Entebbe, visible via www.air-uganda.com or from Nairobi by Kenya Airways, also twice a day and visible via www.kenye-airways.com or else Jetlink, one of Kenyas private airlines visible via www.jetlink.co.ke.
Bahr el Jebel Safaris has made a slot available to yours truly later in the year to give a firsthand report and a serialized daily diary of the expedition experience, pictures and all, which will be available here on the blog, published by global industry leader eTurboNews upon returning to base and for sure picked up by a number of other media organizations dedicated to travel and adventure tourism. Therefore, as the saying goes, WATCH THIS SPACE and look out for the dates and expedition articles as and when.
Mauritius News
MAURITIUS SHOPPING FESTIVAL EXTRAVAGANZA FLAGGED OFF WITH CARNIVAL PARADE


Last weekend saw the long awaited launch of what will now become an annual event on Mauritius, a Shopping Fiesta Extravaganza, witnessed by the Seychelles Minister for Tourism and Culture the Hon. Alain St. Ange. His presence also puts an end to the spat caused by MTPAs Karl Mootoosamy, who initially tried to copy / paste the Seychelles Carnival idea, but was soon reined in by his political masters when it became apparent that he had caused a severe embarrassment to his country and brought MTPA into professional disrepute.
Mauritius tourism minister Michael Sik Yuen formally launched the Shopping Fiesta in the presence of his Deputy Prime Minister and other dignitaries, reminding the assembled crowd, which he later remarked on surprised him by the massive turnout, that Mauritius tourism was facing challenges and needed to increase visitor spending while also renewing efforts to promote the country better abroad.
Air Mauritius has alongside the month long festival offered an increased baggage allowance to permit for the goods purchased by visitors to be taken home without being charged an arm and a leg for over the limit baggage, and from reports received from the island it appears that the prices of participating malls and stores have indeed been significantly lowered, matching those in other world renowned shopping destinations like Dubai.
The shopping festival was kicked off with a parade comprising drummers from the Carnaval de Paris as well as dancers and performers from the Rio Carnival, adding colour to the event.
Seychelles Minister of Tourism St. Ange also used the opportunity to state: Mauritius has launched its own event in Calendar of Events of the Indian Ocean Vanilla Islands Grouping. Seychelles has the annual Carnaval International de Victoria co-hosted this year by Seychelles & La Reunion and Madagascar and La Reunion have also put forward their own event which is now promoted by all the six islands of that region. I am in Mauritius in the spirit of solidarity and I bring greetings from Seychelles as I wish Mauritius all the success with its Shopping Fiesta signaling his continued lobbying effort to promote unique festivals and events across the Vanilla Islands to which other islands can sign on as co-hosts or else offer their mutual support and help market such programmes.
There was however criticism voiced amongst some locals as reflected in a series of mails received by this correspondent, and while some may appear genuinely concerned for the betterment of the event in coming years, others seem more deep rooted sentiments: The carnival itself seems to have been appreciated – with a bevy of beauty queens and scantily clad samba dancers that's hardly surprising! – but there has been a lot of criticism about the organisation. "Quelle manque de serieux en terme d'organisation"; "Le carnaval etait sublime… mais l'organisation lamentable"; "nous n'avions rien vue, on rester bloquer dans un embouteillage monstre".
Remember, these are ordinary Mauritians, not cynical travel hacks. And from the pictures I have seen of the event, the crowd was overwhelmingly local; there seemed to be very few of the tourists the whole event was put on to attract.
I'm sure you know how that single road through Flic en Flac is narrow and can get jammed at the best of times, so the "embouteillage monstre" is hardly surprising.
"Much improvement is needed from the organisers concerning the security of the artists. The Brazilian artists could not perform at the end of the expected track as the public invaded the road, with some drunk person."
Surely issues the organizers will all take into account and try to improve on for 2013, when the second edition of Mauritius Shopping Fiesta will be held.
Mauritius will be present at all four upcoming events in the Seychelles, the ICTP Annual Meeting, the Routes Africa 2012 Conference, the RETOSA Board of Directors Meeting and the subsequent Vanilla Islands Group meeting, showing solidarity with their fellow Indian Ocean islands as well as using the opportunity to promote themselves as a destination. Well done Mauritius, way to go!

Seychelles News
SEYCHELLES MOURNS THE PASSING OF BRENDAN GRIMSHAW, CONSERVATIONIST PAR EXCELLENCE


The news that Brendan Grimshaw passed away a few days ago at the age of 87, sent the Seychelles conservation fraternity into mourning, as Brendan had become a beacon of hope for them all with the work he had carried out over the decades on his beloved Moyenne Island.
Now part of Seychelles Ste. Anne Marine National Park Brendan bought the island in the 1960s before independence for a mere 8.000 UK Pounds and moved to the island in 1973, setting out to accomplish the Herculean task of transforming and island which had not been lived on for over half a century into the jewel is has since become. Assisted by Rene Lafortune over the ensuing decades, Rene himself passed in 2007, they planted over 16.000 indigenous trees including a small mahogany forest and set up nearly 5 kilometres of nature trails. Moyennes now is home to nearly two thirds of all of the archipelagos plant life, home to over 100 giant tortoises and a myriad of birds, many brought to the island by Brendan and Rene from other islands to ensure the survival of endangered species. His mettle was shown when a few years ago he was offered 50 million US Dollars to sell his island but opted to see it integrated into the protective custody of the Seychelles marine and national parks, which made him globally famous and subject to many documentaries, the last one by Simon Reeves just weeks before his passing. Brendan will be laid to rest on his beloved island which will continue to be a testimonial to his determination and will to preserve this pristine environment for future generations, a fairy tale of conservation and the mystique of hidden treasures. Only in the Seychelles. Rest in peace Brendon and keep watching over the piece of paradise you helped create on this planet.
The tropical Creole island paradise of the Seychelles has yesterday welcomed the 100.000th visitor in 2012, the earliest ever to reach this landmark figure and now well on course to beat the 200.000 arrival mark estimated for the current year. Received by the archipelagos Minister for Tourism Alain St. Ange and the CEO of the Seychelles Tourism Elsia Grandcourt was Ms. Dalila Ali Mohamed Minouni, a Bahrain resident, whose brother has been repeatedly on the islands as a crew member of Qatar Airways which flies daily from Doha to Mahe.
Statistics availed to this correspondent by the Seychelles Ministry of Tourism indicate that by 30th of June 98.963 visitors had entered the Seychelles, greatly aided by a No Visa policy which requires guests to only carry a confirmed return ticket, a confirmed hotel reservation and sufficient funds to cater for the stay, while arrivals from the African continent also require a Yellow Fever inoculation certificate. A year ago at the same time the figure stood at 92.271, a significant increase for the current year and attributed to both the liberal aviation policy of open skies as well as the marketing juggernaut of Seychelles Tourism in new and emerging markets around the world, which has more than made up for the softening demand from the archipelagos European core markets.
Visitor numbers this week got an added boost with several hundred delegates arriving in Mahe for the ICTP General Meeting and the ICTP Academy Meeting, Routes Africa 2012, the RETOSA Board Meeting of SADC tourism ministers and their delegations and last but not least the meeting of tourism ministers of the Vanilla Islands group which will also see their respective tourist boards represented to strategize over future marketing initiatives and develop a joint calendar of events.
Visit www.Seychelles.travel for more information on the archipelagos attractions and find amazing offers under Affordable Seychelles which will belie the myth that the islands are purely for the rich and famous Seychelles, Another World is open for business for all who set their mind on visiting the Creole island paradise. Go Visit!
AIR SEYCHELLES WELCOMES THEIR FIRST NEW A330-200 AIRCRAFT



Yesterday saw the arrival of the national airlines first new A 330-200 aircraft, painted in the livery of Air Seychelles and welcomed by none other than President James Alix Michel, in the presence of the Minister of Home Affairs and Transport, who is also the Chairman of the Board of Directors of the airline Joel Morgan and a range of other government and business officials invited to the party.
HM 019 arrived from Abu Dhabi, the hub of Air Seychelles partner Etihad, where the aircraft had been readied for deployment, and operated by a Seychellois crew after they had all undergone type conversion courses from the previously used B767-300 to the new Airbus models.
The aircraft was baptized Aldabra after the remote atoll some 1.000 kilometres distant from the main island of Mahe and will now once again Fly the Creole Spirit between Mahe and Abu Dhabi as well as to Johannesburg. A second A330-200 is due to join the fleet by January 2013 latest at which time non-stop flights to Beijing will commence to serve the Chinese market for the archipelago, one of the fastest growing in recent years, with direct airlinks.
The new bird now offers the lastest in seat technology with flat beds in business class and individual entertainment system access from every seat in economy class, a new enhanced menu but still features the warm and genuine hospitality of the Seychelles from the moment one steps on board.
Cramer Bell, CEO of Air Seychelles, was quoted to have said as he stepped off the inaugural flight: Today marks a historic moment, a turning point towards a brighter future. The A330 aircraft is not only younger and more fuel-efficient, but it also boasts excellent new product and services never before seen at Air Seychelles. To see our pilots and cabin crew again working proudly in uniform also shows how far Air Seychelles has come in a relatively short time. With our colourful aircraft livery and world-class service, we will bring the Creole spirit to every destination we fly to.
Chairman of the Board and Minister of Home Affairs and Transport Joel Morgan added: To see the A330, emblazoned with Air Seychelles unique livery, touch down at Seychelles International Airport was a moment of patriotic pride for all Seychellois. Only three months ago, we announced that we would refresh the fleet by retiring our Boeing 767 and bringing in two Airbus A330s. We made a promise and it has been kept. I am thrilled to now welcome our first Airbus, Aldabra, to the Air Seychelles fleet and we look forward to watching it fly the Creole spirit for many years to come before then inviting President Michel to do the honour of cutting a symbolic tape to officially inaugurate the new aircraft and ring in a new beginning for the airline.
President Michel was hailed for his foresight, courage and vision in repositioning the national airline ahead of the great turmoil Indian Ocean airlines find themselves faced with by giving Air Seychelles a head start and finding it a strong and excellent strategic partner, being Etihad Airways, the worst is behind it. The company has in record time modernized its fleet and right-sized its operation and is now set to return to profitability, flying 8 times a week under a codeshared operation with Etihad to Abu Dhabi.
Watch this space for regular and breaking news updates from the Indian Ocean islands aviation scene.
ROUTES AFRICA REGISTRATIONS A SUCCESS BEYOND MEASURE


As the clock ticks down towards this Sundays start of the much awaited Routes Africa continental aviation meeting have details been shared from Victoria about the registration of delegates, reeling in a record number of airlines, airports, aviation businesses and even registered journalists all credited to both the location Seychelles Another World and the determined yet smart effort by the archipelagos tourism gurus to add value to the meeting.
Alongside and following the aviation conference will the ICTP hold its first ever Annual Meeting and Academy Meeting, then to be followed by SADCs RETOSA Board meeting of tourism ministers from the Southern African trade block and the Vanilla Island meeting of tourism ministers and their tourist board top executives.
This clever alignment of added extra attractions has generated the unprecedented magnetism for the Routes Africa meeting with a dozen official tourism delegations coming to Victoria and permitting additional bilateral and multilateral face to face encounters, something none of the previous African Routes meetings was ever able to generate to that extent.
Participating airlines are now confirmed to be 32, though in some cases both the passenger and cargo sections will attend, while some 37 airports and airport authorities have also confirmed their presence in the Seychelles. In addition were 7 tourism ministries and / or tourist boards registered for official attendance while on the suppliers side an astonishing 13 will attend the conference, including such heavyweights as Bombardiers Aerospace and Lufthansa Consulting.
Gulf giants Emirates, their cousins FlyDubai and Qatar Airways are joining Air Seychelles as host airline with their partner Etihad, alongside such continental aviation leaders like Kenya Airways, Ethiopian, South African Airways, RwandAir, Kulula, LAM, ARIK, Air Mauritius, Astral, Mango, Zambezi Airlines and NASAir, while from further abroad Turkish will be at Routes Africa 2012 alongside United Airlines, Iberia and Vueling.
Host hotel and conference venue on Mahe is the Kempinski Seychelles Resort, a befitting venue for sure providing 5 star hospitality to delegates from across much of the world.
A lesson learned for sure for the organizers and others seeking venues for their meetings, one can never fail to bring MICE business to the Seychelles as the location alone, besides a totally committed tourism ministry and tourist board will do all they can to facilitate organizers and use their global PR and marketing juggernaut to trumpet the event to the world. Watch this space.
AND in closing interesting reads from further down south, courtesy of Gill Stadens The Livingstone Weekly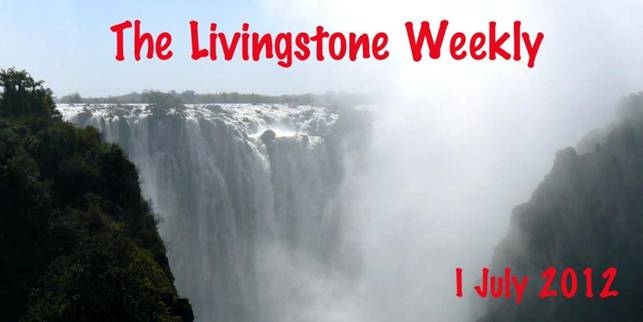 Another photo of the falls They definitely are very photogenic at this time of the year.
(Picture courtesy of Gill Staden)

Livingstone Operators want to know what government is doing
Last week Livingstone hosted the Vice President, Guy Scott. At a meeting the Chairman of the Livingstone Tourism Association, Kingsley Lilamono bemoaned the lack of government leadership for the UNWTO:
From the time the UNWTO was won to be co-hosted by Zambia and Zimbabwe, we have had no single meeting to discuss the way forward; we can't just be shooting in the air. We need the government to constitute a team, otherwise we will be just assisting Zimbabwe to host the general assembly. Look at our markets, they are pathetic.
But we know from the visit of the Minister of Tourism that we have a lot of unhappy tour operators in Livingstone at the moment because of the new currency controls. If government does not see it necessary to be a partner with the tourism industry over the introduction of currency controls, I doubt that the tourism industry will want to partner with government for the UNWTO.

UNWTO Preparations? Or maybe not


The Minister of Tourism, Given Lubinda, arrived in Livingstone last week to spend several days discussing the preparations for the UNWTO. He had meetings scheduled throughout his stay to talk to stakeholders, find their views and make a plan for the meeting which we were told will take place on 24-29 July 2013.
Business people from the Livingstone community were invited to a meeting at Protea Hotel to give their ideas. Business people in Livingstone, of course, are mostly tour operators The hall was packed.
We were told that during the 6 months since UNWTO agreed to hold their meeting at the Victoria Falls, a shared venture between Zambia and Zimbabwe, that Zambia has had lots of meetings and that they have agreed on a logo but have yet to decide on a mascot
After some lengthy presentations the Minister had decided that he would allow some time for the business community to get clarification on the new SI about using kwacha only for all domestic transactions. Jonathan Chipili was there from the Bank of Zambia and had been given the right to answer any questions.
Mr Chipili gave a short speech about the governments new rule stating that they wanted to make kwacha the main currency in Zambia, not the US dollar.
He told the audience that foreign currency accounts would still be allowed; that all credit card machines had to be reconfigured to take kwacha; that tour operators would be allowed to change a limited amount of foreign currency; that websites can continue to show the dollar price; that only authorised dealers can deal in foreign currency; that visas at the border will continue to be paid in foreign currency.
And then there was time for questions
Oh, my goodness me Poor Mr Chipili, bless him, was bombarded with questions and comments. One by one people rose to voice their concerns; concerns which had a real impact on our tourism town. It was clear that the Bank of Zambia had not considered the effects of the new SI on tourism, especially in the border town of Livingstone. I will try to remember some of the comments.
What is the government trying to achieve with the SI?
Why did government introduce the SI without consultation?
The SI had been backdated to 18th May. It stated that anyone dealing in foreign exchange from that date was guilty and liable to a prison term. Therefore everyone at the meeting was guilty and should be locked up.
The only benefits of the new SI will accrue to the banks.
Employment contracts are often quoted in dollars does this make them now illegal?
It is stated that tour operators can accept a limited amount of foreign exchange from their tourists what is this limit?
The SI has caused such confusion with our agents abroad as they did not know what was going on and when they contacted the lodge owners they could get no clarification because we did not know either.
Zambian operators will have to price higher than operators outside the country. A Zambian operator will have to tell his client that he has to pay in kwacha but when the client goes to the bank to change his dollars he will not get the required amount of kwacha because of the exchange rate. A price of US$100 is likely to become a price of US$110, just because of the buying and selling rate. An operator outside the country who can use US dollars will be able to stick to the price of US$100.
Traders at the Victoria Falls cannot accept kwacha for all purchases because there is no bureau there and many visitors cross the border for the day just to see the Falls. Are traders expected to send all their would-be buyers to Livingstone to change their dollars into kwacha?
The SI is really bad timing during the run-up to the UNWTO as it has caused such confusion. Visitors to the meeting are booking their accommodation now an,d because of the uncertainty, they are booking in Victoria Falls Town and not in Livingstone.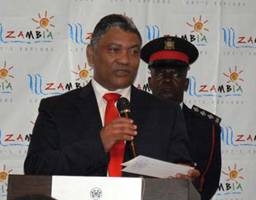 Companies borrow from the banks in foreign exchange when they need to replace their equipment like vehicles, etc. The lending rate for dollars is around 10-11% whereas the lending rate for kwacha is over 20%. If a company is required to keep all their money in kwacha and the kwacha continues to yoyo it is far too risky to borrow.
These are some of the questions/comments which I noted and Mr Chipili tried his best to answer but he was only able to repeat Bank of Zambia set responses.
Mr Lubinda rose and said that he was also confused and asked Mr Chipili to clarify certain points.
I think, though, that the question and answer which was the jaw-dropper was when one lodge owner who asked if a guest wanted to pay, say US$100 for his accommodation, could it be accepted and could it be deposited in the dollar account. Yes, said Mr Chipili .
So, what is the limit we can accept? If we can accept cash and put it in our dollar account, why cant we accept dollar credit card payments?
It was obvious to Mr Lubinda that Mr Chipili could not answer the detailed questions, so he stood up and said that he wanted all the questions to be written down and he would take them to the Governor of the Bank of Zambia and get the answers. He quipped that it was time for lunch. He said that he would have another meeting to discuss the UNWTO because he could see that there was little appetite for it that day.
The following day another meeting was held and all the Livingstone tour operators questions had been put together in a logical format. It was stated that the SI in itself was fine but it was the clarification by Bank of Zambia that was the problem. The situation on the ground, now, was that banks and government were giving different interpretations and that there was total chaos in the industry. Members of the Livingstone Tourism Association had taken the clarification by the Bank of Zambia and added/deleted certain sentences to make the SI workable.
I managed to survive 2 hours of this second meeting and couldnt take any more. I left as the Minister was trying to understand the finer points of the concerns so that he could present them to the Bank of Zambia. He was being very patient although he was obviously tired.
I had wanted to hear about preparations for the UNWTO but I dont know if the meeting sat up until midnight for this I doubt it
A letter from the bank
Because of the new SI, banks are now refusing to honour dollar credit card payments after 15 June:
Kindly advise the merchants that all USD transactions that were bankeduploaded on 15.06.2012 and beyond have been withheld with regards to the implementation of S.I 33 of 2012 by Bank Of Zambia. The central bank has not yet given us the authority to credit the merchants accounts with the USD currency. If we went ahead and credited the accounts the bank and merchants would be in breach of the law.

Just a little comment from me
In Zambia tourism is considered a side-line and the government has not paid much attention to its special needs. Over the years the government has made changes affecting the tourism industry using steel-capped work boots kicking the life out of the industry. New park fees, the re-introduction of VAT on accommodation, visa fees, new work permits and now this SI 33. It wont end because next year there will be something else.
We have a Ministry of Tourism; we have Zambia Tourist Board full of professionals in the tourist industry and not one of them stood up for their industry prior to this SI or any of the other rules, come to that. It was left to the private sector. And, quite rightly, the private sector is upset and angry. The amount of money which flies from Livingstone to the government is huge tax, park fees, visa fees. The tour operators through their tax pay for salaries and vehicles of the staff at Ministry of Tourism and Zambia Tourist Board and yet they get no support from them.
It had to come down to the Minister facing an angry audience to calm the situation and try to find a way forward. We know that Mr Lubinda is passionate about the tourism industry but he cant do it alone. If the staff in the Ministry of Tourism and Zambia Tourist Board dont wake up Mr Lubinda will surely have a heart attack.
And the UNWTO? Well, we await discussions on that
Will we be ready for the UNWTO? Well, I think the government has to address the currency issue and find a solution first before any operator will put their heart into the preparations. But if Livingstone has the will to perform it will do it well.

Zimbabwe looking for money for the new Conference Centre
In a report last week, the Zimbabwe government is still looking for money to build the planned conference centre at Victoria Falls Town for the UNWTO next year. Government has allocated US$1million for preparations for the meeting but this does not come close to the money required for Zimbabwes ambitious projects of building not only the conference centre, but also a shopping mall, a new hotel and all the other things they had boasted that they would do.
The Chinese, of course, are being engaged to lend the money, but it would seem that if China is to lend the money, it wants Chinese construction companies to build the facilities and this is not to the liking of the Zimbabwe government.
So far, the only advance towards these projects is a partially completed EIA.


More Protests over the Mine in Lower Zambezi National Park

Southern Africa Resource Watch (SARW) campaign officer Edward Lange and Save the Environment Organisation (STEO) executive director Lusungu Nyirenda have brought their NGOs into the fray about the proposed mine in Lower Zambezi National Park.
Although they both agreed that mining had its place to provide jobs and income for the country, a mine in Lower Zambezi was against all environmental practices and should not go ahead.
From Times of Zambia:
Mr Lange said allowing mining in the park would set a dangerous precedent where protected areas intended to preserve critical ecological processes and conserve biodiversity would be irreversibly damaged at the expense of the environment and the local community livelihoods.
He said the copper project had high levels of emissions and gases and would not only pose a health hazard to local people including their livestock but also to the entire ecosystem including freshwater life of the rivers in the lower Zambezi.
Mr Nyirenda said ZEMA should be allowed to conduct a professional job on the matter because of the impact of the project to the environment including human life.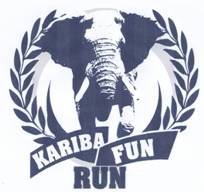 Kariba Half Marathon 12 August 2012

It is that time of year again, when we are looking for sponsorship for our Kariba Half and 10km Fun Run being held on Sunday 12 August 2012. We are appealing to you to donate as little as U$50 or as much as you like towards our budget.
Your name will appear on a Sponsorship Board at the finish line at Lomagundi Lakeside on Race Day.
Should you wish to donate U$1,000 or more, your name/logo will also appear on the Marathon T-Shirts (please note deadline for this is Monday 2 July 2012)
Please consider sponsoring our Kariba Fun Run, its a fantastic fun filled family day and a great boost for Kariba with plenty of visitors booking in and using our facilities.
We are expecting around 700 entrants this year so its hopefully going to be bigger and even better than last year!
I look forward to hearing from you.
Many thanks.
Regards
Sonya McMaster
Kariba Fun Run Committee
karibahalfmarathon

AND THIS ONE BROUGHT HOME THE TRUTH THAT THESE BUGGERS ARE SURELY THE SAME DEVIOUS LOT EVERYWHERE IN AFRICA
A Trip to Bulawayo

On Friday I travelled to Bulawayo. I hadnt been on that road for about 6 months and, by the end of it I wished I hadnt travelled along it that day.
During the journey I had to go through about 15 road blocks. At every one of them I had to show my driving licence and TIP. At two of them I had to get out of my car and show them my triangles and fire extinguisher. At one of them I spent 5 minutes explaining why I did not have a reflective jacket.
The icing on the cake, though, was 50 km outside of Victoria Falls at the Robins Camp turnoff. I was driving along and saw a Stop sign in the middle of the road. About 50 metres ahead I could see police standing for the 3rd road block of the trip. I slowed down, passed the Stop sign and stopped by the policemen.
Did you see the Stop Sign? said a venomous policeman.
Yes, I said
Why didnt you stop?
I thought about this, knowing that there was absolutely no reason for stopping in the middle of the bush in front of the Stop Sign just because it told me to do it.
That is a fine of US$20 for failing to stop at a Stop Sign.

I paid my US$20, received an Admission of Guilt and carried on my way.