AVIATION, TOURISM AND CONSERVATION NEWS from Eastern Africa and the Indian Ocean islands.
A weekly roundup of breaking news, reports, travel stories and opinions by Prof. Dr. Wolfgang H. Thome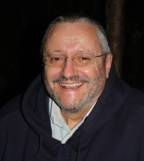 You can get your daily breaking news updates instantly via Twitter by following @whthome, join me on www.facebook.com/WolfgangHThome where the articles also cross load or read the daily postings on my blog via www.wolfganghthome.wordpress.com which you can also follow to get immediate notification when a new article is posted.
Second edition May 2012

East Africa News
WORST YEAR FOR EAST AFRICAS ELEPHANTS IN DECADES
Last year turned out to be the worst for a very long time, with poaching of elephant reaching alarming proportions across Eastern Africa, Uganda alone allegedly losing 25 of them in the wider Murchisons Falls NP conservation area. Reports are now emerging that the notably the Auditor Generals office has looked into tip offs by conservation groups and concerned citizens that the data released by UIW were not entirely reflecting the true situation on the ground, which in contrast to Kenya, where the outspoken CEO of Eco-Tourism Kenya got arrested under an obscure medieval law after publicly questioning the KWS figures, a dispute later thankfully put to rest by both parties, did not end in a witch hunt. The report candidly speaks of the worst year ever obviously referring to the more recent past, comparing previous annual losses of in average 3 with the 25 allegedly poached last year. There was also thinly concealed reference to UWA allegedly having doctored their own data releases which however came at a time when the wildlife authority was in turmoil and under assault by kangaroo courts instituted by former Minister of Crocodiles aka Minister for Tourism Kahinda Otafire.
The upsurge in poaching in Uganda is in line with what is happening in Kenya, Tanzania and Southern Africa. The ivory demand by China has just gone through the roof, just like their demand for rhino horns. But here in Uganda the increase can have several other reasons too. For one UWA was a bit disorganized last year with all the enquiries and probes into them and the suspension and sacking of staff. That could have influenced their ability to collect and collate data properly. Secondly, there is an increase of elephant straying outside the park and entering areas which are now inhabited by people. They destroy their plantations and when UWA is not readily available to drive the animals back into the park, they can be killed also to protect lives of villagers, their homesteads and produce. And one of the big problems for UWA is that they are understaffed. When Otafire went into his attacks on UWA he disrupted them at all levels. Recruitment was not what it should be, attention to a lot of issues made way for staff to defend themselves or go into neutral mode. It was so often admitted by UWA that they need maybe three times as many rangers but funding allocation is not there and their ability to generate revenues has not yet fully evolved and matured. Those plans also suffered over the events of last year. They have no substantive Chief Executive and only a few weeks ago was a new board appointed after more than a year and a half of vacuum. As I said there are many factors so let us not just blame UWA but consider the background and circumstances and join hands rather than start another vendetta said a regular senior conservation source from Kampala, clearly in a mood to mitigate whatever shortcomings there have been and looking into the future, in order to restore game numbers in the 10 national parks across Uganda to the levels last seen before Amins soldiers went on rampage, almost wiping out the countrys wildlife.
Across the border in Kenya official statistics reveal that as many as 70 elephant have been killed by poachers, alongside at least 4 rhinos, few compared of course to the staggering number lost in South Africa alone, last year nearly 450 of the prized animals. KWS lost 5 rangers who were killed by poachers while at least 13 of those criminals were in turn killed in firefights, other wounded and many arrests were made. KWS has increased aerial surveillance, a capacity lacking with UWA in Uganda, using their two helicopters and also fixed wing aircraft and have already committed to purchasing more helicopters with special equipment to spot movements on the ground and track poachers until they can be cornered by teams on the ground, engaged and either arrested or else killed should they opt to open fire.
Tanzanias wildlife too has been under attack and the new minister for natural resources and tourism Khamis Kagesheki has already publicly committed himself to make anti poaching operations a core issue on his agenda, something his sacked predecessor failed to do. Here President Kikwete himself is on record to have pledged army support for TANAPA and other security organs engaged in fighting poaching and trafficking so that larger scale operations can be mounted and a wider dragnet be established around the parks to catch poachers, middle men and traders in illicit blood ivory.
All three of the original East African Community member states depend significantly on tourism incomes, investments and job creation, most of which are wildlife and nature based, and poaching is now recognized as a serious danger to tourism into the national parks, as on one side negative publicity deters visitors generally and lesser game number discourage tourists to come to the national parks across Eastern Africa once the word has spread into the market places overseas.
Solutions though are limited until such time that laws have been amended, making poaching an economic crime and allowing for crippling financial fines and very long term prison sentences, unlike today where poachers are often granted bail and are back at their bloody game within hours of being freed, while those eventually sentenced pay the fines with pocket money and serve their short sentences almost like having a holiday.
Endless squabbles though over other provisions, introduced to change the respective laws, may well have delayed new amended versions going to parliament. A way forward could be to perhaps delay wider changes and let those take a back seat for the moment allowing simply for the overdue issues of fines and sentences to be tackled, before then engaging in a broader consultation with stakeholders to make wildlife legislation reflect todays ambitions and needs of conservation and sustainable use. Watch this space.

EMIRATES POSTS 24TH CONSECUTIVE ANNUAL PROFIT, ADDS ROUTES AND AIRCRAFT



Dubais award winning national airline, Emirates, has according to a regular source at their Kampala office closed another year of uninterrupted profits, for the past 24 years the norm for this global airline.
This year we added 11 destinations to our network and are now fast becoming the biggest international airline. Emirates got 22 new planes, all wide bodies, and we exceeded 34 million passengers transported safely to their final Emirates destinations. We are proud, very proud, that we are adding another about 4.500 African recruits to our cabin and cockpit crews this year. Wherever Emirates flies in Africa, there are opportunities for young people starting a career or for professionals looking for greener pastures. Here in Uganda we fly daily nonstop between Entebbe and Dubai and this has made us one of the most popular airlines coming to Entebbe. The news now out are good news for our passengers because we can grow even more in the new financial year said the contact in a conversation earlier today.
From a media release, availed at the same time, it was evident that the Emirates Group made an overall profit of US Dollars 629 million, generated from a record breaking revenue of over 18.4 billion US Dollars inspite of the heavy impact of sharply risen aviation fuel prices. Passenger numbers rose by 8 percent on a year by year comparison and the average load factor achieved by the airline reportedly stands at 80 percent, the same as last year while notable the loadfactors for the airlines First and Business Class increased by 1.9 percent.
H.H. Sheikh Ahmed bin Saeed Al Maktoum, Chairman of the Emirates Group, was quoted in the media release as having said: Achieving our 24th consecutive year of profit and maintaining an upward growth trajectory is an achievement that belies the industry norm. Throughout the 2011-12 financial year the Group has collectively invested close to AED 14 billion (US$ 3.8 billion) in new products. This investment has garnered new customers and increased our international presence. Successful business growth is not a matter of luck, it is the result of sustained and calculated investment. Every dirham that we earn is strategically ploughed back into our business and it is this foresight that has allowed the Group to maintain such strong and consistent profitability. In the last five years, Emirates capacity measured in Available Seat Kilometres, has increased by almost 100 percent facilitating new trade links and creating a new flow of passenger traffic. Being the first to capitalize on these new opportunities has allowed us to gain a distinct competitive advantage, one that we intend to maintain, clearly serving notice to competitors in the Gulf and elsewhere around the world that Emirates expansion drive was to continue relentlessly in the next and future financial years.
Towards that end H.H. Sheikh Ahmed added, according to the details at hand: We move into the new financial year with cautious optimism, navigating our way through the difficult economic climate with a clear vision for our continued success. We understand that succeeding in this industry requires determination and we are unapologetic about our drive to be the best. We are never complacent, always striving for perfection and always acutely aware that things can be done better. Customers expectations only get higher and it is up to us to ensure that we move upwards with them. With the help of our 63,000 strong multicultural workforce we have no doubt that the years ahead will again be more profitable than the last.
Emirates currently has a further 232 aircraft, all wide bodies, on order and the airlines hub is now set to overtake London Heathrow as the busiest international airport over the coming year, resulting in corresponding upgrades and expansion of terminals and passenger lounges at Dubai International Airport, where a new dedicated A380 terminal building is also nearing completion.
Impressive results by any standards, leading this correspondent to conclude that other airlines need to sit up and take notice, because clearly, notice has been served by Emirates loud and clear to become the world number one airline.
For more details on the annual results visit www.theemiratesgroup.com/annualresults
10 TOP WORLD AIRPORTS NAMED BY SKYTRAX, NOT ONE FROM AFRICA AMONGST THEM
Information became available overnight that Skytrax has announced the 10 top airports, based on their extensive and detailed surveys carried out amongst passengers, but as often is the case, not one airport in Africa was named amongst the winners.
Leading the pack was once again Seouls Incheon International Airport, followed by Singapores Changi International Airport and with Hong Kong International in third place. As a surprise to many came Amsterdams Schiphol fourth, not a view shared by many travelers from this part of the world who complain bitterly about extremely long taxiing and marathon walks if a connecting flight leaves from the other end of the terminals. A surprise fifth for many was Beijings Capital International Airport which has left positive impressions on the growing number of passengers flying in and out of Chinas capital city. Sixth and seventh were Munich and Zurich, following by a more likely candidate for a higher finishing, Kuala Lumpurs International Airport which had to settle for eight. Number nine in the 2012 honours list was Vancouvers International Airport with Japans Central International Airport taking the tenth and last slot.
African airports, including the award winning Sir Seewoosagur Ramgoolam which was named best airport in the Indian Ocean region, did not make it to the top level, leaving undoubtedly room for future improvements in services and performance. That said of course, some of the sparkling airports in the Middle East did also not make it into the top 10, something which is likely to change when the new Doha International Airport comes into operation next year or when Dubai World International eventually opens for passenger operations. Watch this space.

Uganda News
FRIENDS OF UGANDA MUSEUM GET PARLIAMENTARY SUPPORT



(Image courtesy of www.ugandaninsomniac.wordpress.com)
Local groups promoting the protection of Ugandas heritage and in particular of buildings associated with Ugandas history received a boost yesterday, when the Public Accounts Committee in parliament threw out plans to build a 60 storey Trade Centre in place of the historic building. The megalomaniac idea was first made public under the controversial former tourism and trade minister Kahinda Otafire, aka minister for crocodiles, immediately raising opposition amongst wide sections of Kampaleans. A court order had to be obtained though to stop government from interfering with the building and when Otafire was moved from the ministry and a standalone ministry of tourism formed after the elections in February 2011, the plans initially took a back seat.
Pleas by the present tourism minister Prof. Ephraim Kamuntu, that the plans would only modernize the museum were squarely rejected when the committee reportedly instructed the permanent secretary in the ministry of trade to formally communicate their decision to the Solicitor General to ensure that no further action should be taken by government to interfere with the museum and the site.
One former member of the PAC had some time ago made his personal opinion clear when saying: and the moment that deal became public knowledge we suspected there could be another corrupt project brewing. The way Otafire pushed for it raised suspicions and when the public and groups protested loudly, it was clear something was not right.
The campaign Save the Uganda Museum gathered fresh pace a few weeks ago when a new campaign was launched to protect Ugandas heritage, monuments and historically important buildings from further destruction under the pretense of development, a key word often used when riding roughshod over wetlands, forests, protected areas and historical buildings representing cultural values for the Ugandan society.
One of the promoters of the campaign, preferring anonymity, at the time said to this correspondent: We will be using our Golden Jubilee of Independence to campaign for the protection of our cultural heritage. It is not just the museum itself, some years ago we lost Lugards Fort when it was first destroyed and then after protests moved from the original location. Kampala lost a lot of important buildings over the past 20 years. Traditional architecture of pre and post independence Uganda were razed to make way for high rise office buildings which look ugly and lack creative features. At least some of the old buildings must be preserved for posterity sake and to show future generations what Kampala looked like, what some of our up country towns looked like in the past. We need stronger protection for our heritage and we will promote this agenda on the back of the 50th anniversary of our independence.
Well, the PAC has just thrown their support behind the campaign to save the Uganda Museum and this may be the time to build a broader alliance in support of not just the protection of cultural and architectural marvels but also the increased protection for our wetlands, forests, lakes, rivers and protected areas. Watch this space.

UGANDA DELEGATION TO RIO SUMMIT INCLUDES TOURIST BOARD



Budget considerations appear to restrict Ugandas delegation to the upcoming Rio Summit to around thirty only, inspite of the country being a biodiversity hotspot of global recognition and suffering already from climate change fall out, as the shrinking ice caps on the Rwenzori Mountains, aka Mountains of the Moon, amply demonstrates. Unlike neighbours Tanzania and Kenya, which will bring delegations of more than twice the size to the Rio+20 conference on environmental issues and climate change, Uganda will only have delegates from the ministry and NEMA, plus from the Uganda Tourist Board and the national organic agricultural body.
Though it is not clear, what the objectives of UTBs inclusion ultimately are, this not being a tourism conference or providing a wider marketing platform, there have been suggestions that UTB could learn a lot from how other countries approach sustainable tourism developments and then translate it into a revised action plan, jointly with NEMA, on the best way to protect the countrys threatened forests, wetlands, rivers and lakes but also the protected areas which are under constant threat of encroachment by pastoralists especially Semliki, Queen Elizabeth, Lake Mburo and Kidepo Valley national parks and by illegal settlers and loggers at Mt. Elgon, Rwenzori and Kibale national parks.
Let them take any chance they have to go out there and promote our Visit Uganda 2012 year, tell the world of our Golden Jubilee in October and of the countrys attractions as a bio diversity hotspot of global renown. We are waiting to see what budget finance is proposing for tourism for 2012/13. If we are shortchanged again government can prepare for tourism to react strongly this time, because you cannot give us a ministry and then starve it of money. They better come up with something better than ever before so that we can reach the 1 million tourist arrivals next year and then move to bigger targets. Of course, Rio may not be the best platform for tourism promotion but it is important for our tourism products, which are all nature based. So making progress there will help us to maybe find new mechanism to sustainably use our resources and can tap into funding to protect them as a global heritage said a regular source in a chat exchange overnight, when asked to comment on the news of UTB being part of the Ugandan delegation to Rio.
Closing advice from this correspondent to our boys and gals at UTB: Go get them

ROAD TRANSPORT BETWEEN KENYA AND UGANDA SUFFERS BLOW AS AKAMBA CLOSES
Regular Akamba bus users between Nairobi and Kampala will have to find a new home after news emerged that the company, one of the market leaders and with a way above average safety standard, has suspended operations amid reports from Kenya, that the company may in fact have to close down altogether.
Many Kenyans and Ugandans are traveling between the two countries by bus, in the absence of train passenger services and in view of the ever steeper cost of flying which has spurred a boom of bus connections between the two capitals. Budget tourists and back packers too will need to make adjustments to their guide book information, and research for other companies with an equally good safety record, to travel with across the landscapes of Eastern Africa at very affordable rates.
Once THE long distance bus company in Kenya, which eventually grew into a major regional force in road transport for passengers and small cargo shipments, Akamba has in recent years lost several senior executives who then set up shop themselves, probably copying the erstwhile market leaders business concept and progressively eating into the market share, a development which has put the very survival of the nearly 60 year old Kenyan company in question. Originating in Machakos, the bus company started to expand in the 70s, 80s and 90s covering Kenya with a network of locations and offering fares wananchi could actually afford. Often leading the market in service developments, like in bus entertainment, known for few breakdowns and adherence to schedules, important in particular for their Kenyan domestic operations which covered almost the entire country, but increasingly also for their Eastern African destinations, it will be a sad day for all those who had in the past travelled with Akamba, should indeed the final bell ring for them. That is however the most likely outcome following squabbles between company directors it appears, and failure to service short and medium term debts according to a source in Nairobi and the rocky road ahead was swiftly exploited by rivals pushing hard to take over routes and passengers.
From Kampala it was learned that Easy Coach has quickly struck a deal with the landlords of Akambas premises on Dewinton Road, which it now occupies, a known location of course for travelers using Akamba in the past and now finding a new owners on that location. Time for guidebook authors to check their latest information and revise and update details on Kenyan and East African road transport services. Watch this space for future updates, as and when available.
MADHVANI FOUNDATION CELEBRATES 50TH ANNIVERSAY WITH LARGEST FUNDING EVER



As Uganda moves towards her 50th anniversary of Independence, so is the Madhvani Foundation equally looking back at 50 years of supporting gifted students, celebrating that special event with a record budget of 600 million Uganda Shillings for the year 2012/13.
The attachment of the Madhvani family, Ugandas leading family owned agricultural, manufacturing and service conglomerate which includes Marasa Africa, owners and operators of 7 safari properties in Uganda and Kenya, to the Pearl of Africa was only recently underscored when the ashes of the late patriarch of the Madhvani group were interred at their family estate of Kakira outside Jinja. Thrown out of the country by one of the worlds most notorious dictators, Idi Amin, in the early 70s when all their possessions were grabbed by Amins regime and henchmen alongside all other Asians, the family was invited back to Uganda soon after President Museveni had driven the last of the dictatorious regimes out of Kampala in January 1986 and formed a new government. The Madhvani Group has since then grown from strength to strength and even when rebuilding their family empire immediately restored the foundation to resume their charitable work.
Said the Chairman of the Madhvani Foundation Scholarship Committee, former Jinja MP and long time government minister Henry Kyemba during a press briefing a few days ago: The Madhvani Foundation is this year marking 50 years of support to Ugandan students and we would like to express our extreme joy at achieving this milestone. The Muljibhai Madhvani Foundation is a charitable trust that was set up in 1962 on the eve of Uganda's Independence to honour the vision of the late Muljibhai Prabhudas Madhvani. It is with this milestone in mind that the board of the Foundation has set aside UShs 600 million this scholarship year to benefit Ugandan students in various universities across the country. Not only does this make it the largest amount ever donated by the foundation but also the largest by any private sector donor. We are looking for visionary individuals who would like a chance to play a role in transforming their societies. The requirements remain the same and we encourage students to visit the foundation website for more information and to download the application forms. The selection process will be transparent and all applications will be handled on an individual and unique basis.
Applications for Ugandan students, meeting the criteria for scholarships, are now invited until 31st of May and applicants are encouraged to visit www.madhvanifoundation.com where application forms can be accessed. Eligibility is restricted to Ugandan citizens and available to students who have finished their first year of study and have a Cumulative Grade Point Average CGPA of 2.2 with no retakes done in the first year. Notably, students in tourism and hospitality courses, besides many other fields, are able to apply, it has been pointed out by a source from Marasa Africa, aimed at creating a human resource pool of skilled young people who can form he backbone of Ugandas hospitality industry in the years to come.

MARASA AFRICA ACQUIRES SILVERBACK LODGE IN BWINDI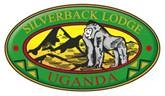 Information was just confirmed that the Kampala based Marasa Africa hospitality group, part of the Madhvani family industrial and service industry empire, has completed the acquisition of the Silverback Lodge, which was previously managed by Geo Lodges Uganda.
The 12 room property, the largest tourist facility at the Buhoma park entrance and just steps away from the Bwindi Impenetrable Forest Gorilla National Park headquarters, is the fourth property Marasa Africa now offers on its Ugandan safari circuit, completing the Big Three of Murchisons Falls National Park with Chobe and Paraa Safari Lodges Queen Elizabeth National Park with Mweya Safari Lodge and now Bwindi, the jewel in the crown of Ugandas tourism industry.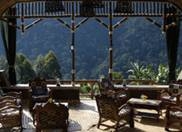 (A view into Bwindi Impenetrable Forest Gorilla National Park from the Silverback Lodge terrace)
Now that the acquisition is completed the lodge will undergo an initial part refurbishment as the branding of Marasa Africa is progressively introduced to the property, before a more significant upgrading to the standards of Mweya, Chobe or Paraa is envisaged later on.
Rates for the property start at US Dollars 380 for a twin, full board included, and notably, gorilla tracking fees which effective next month will rise to US Dollars 750 per person in Rwanda, have been maintained at US Dollars 500 per person in Uganda at both Bwindi and Mgahinga gorilla national parks.
More information on the lodge can be found via the new website www.silverbacklodge.com while hiking information on Bwindi, an activity available besides or instead of gorilla tracking, can be accessed from amongst other sources via www.batwatrail.com
In a related development it was learned, that Marasa Africa, now Ugandas leading safari hospitality group, is on course to finally complete the refurbishment at two of their three Kenyan properties, namely the Aberdare Country Club and The Ark, by sometime in June, at which time a more detailed report on the Aberdare based properties will become available here. Visit www.marasa.net for more information on their safari lodges in Uganda and Kenya and watch this space to get the latest information on news from Ugandas hospitality sector.
Kenya News
LIKONI FERRY USERS INCENSED OVER FRESH INCIDENT
Mid morning rush hour traffic across the Likoni channel served ferry users another shock experience, when MV Nyayo stalled before landing and drifted into the open waters of the channel. Another ferry en route was dispatched immediately to come alongside the stalled vessel to tow her back to land, but not before MV Nyayo almost collided with another ship, prompting angry outbursts by ferry users who were subjected to several hours of delays as a result. Let these people not tell us to be patient. These incidents are too many and they are recklessly endangering our lives. They talk too much how they are doing all sorts of things but they let us down very often when they have mechanical failures while crossing the channel wrote a regular contributor from Mombasa while then echoing tourism operators demands to immediately start constructing the bypass highway from the Nairobi Mombasa highway and from the international airport to provide a road link to the south coast. It is evident that the ferry is really not capable to ensure constant reliable and safe operations and during much of the day waiting takes too long. Tour busses can have priority access but must pay for 3 months in advance and we have demanded that there is a pay as you use service which smaller companies can use and pay at the gate. But really what tourism, and business need is the highway link so that we no longer are forced to be at the ferry company mercy. We have been patient for too long and this highway is so important to tourism like the airport expansion and modernization. The new highway will open a lot of extra business opportunities and bring more business to resorts in Tiwi and Diani all the way to the border at Lunga Lunga he then continued. Efforts by the companys PR manager to downtalk the incident to a small mechanical failure were also dismissed with comments not fit to repeat here. Watch this space.

CHEETAH ORPHANS SEE KWS AND MARA CONSERVANCY LOCK HORNS



KWS have such an ability to stir controversy and dish out slaps into the faces of their conservation partners at times said a Nairobi based conservation source before adding they might be well advised to undertake a crash course in public relations and how to build alliances instead of imposing themselves as the one and only, when discussing the case of three orphaned cheetah cubs, found on the conservancy and for some time cared for until KWS swooped in and removed them to their orphanage at the Langata headquarters.
For much of March and April the cubs were fed and protected at the Mara Conservancy offices, where they were to be reared to adulthood before being introduced to their natural habitat again, according to one Miss Foxcroft, whose passion for her cause has since spread into the social networks in Kenya as she is gathering support to have the cheetahs returned. KWS chief Dr. Julius Kipngetich in his usual swagger he had some weeks ago caused the arrest of the Eco-Tourism Kenya CEO when the two clashed over poaching statistics in turn pronounced all wildlife property of the state and, while technically correct in that, insisted that the cubs be taken to the Nairobi Safari Walk for educational purposes, a move promptly attracting such comments to this correspondent as using them as exhibits for tourists, not entirely fair as KWS will be underwriting the substantial cost of feeding and veterinary care, but also with some substance of course as the presence of the three cubs will be an added attraction. A source close to the conservancy and those wishing to see the cheetahs returned it was learned on condition of strict anonymity you think I want to be arrested too? said that a detailed proposal had been sent a week ago to KWS, outlining an action plan how to rear the cheetah cubs and then progressively re-introduce them into the wild, but in an unusually swift response they appear to have been told by KWS that the proposal could only be used for future cases and the three cubs would remain in Langata. This immediately raised the question why, if the proposal was good enough to be implemented in the future, it could not be used for the present case, with some accusing KWS of inconsistent behaviour.
A source close to KWS in turn responded, also on condition of anonymity for not being an authorized spokesperson: The cheetah population in the Mara has been going down for a long time now. Only a few cubs survive to adulthood in fact. The range of the Mara cheetahs has also been curtailed by farming activities coming close to the reserve, although some buffers are now there through several conservancies. We have enough case studies of releasing lions back to the wild, on leopards and other animals there is some experience and data but for cheetahs it is almost virgin territory. This may need more study to make sure it actually can be done without losing the animals to other predators, a sensible explanation which made the other side wonder, when told, why the KWS chief was not able to speak such language and in the words of one source rather continues to brusquely upset and confront instead of unite private conservation efforts with those in KWS.
As the saying goes here, watch this space, but in fairness also appreciate the many good things KWS does and not make the organization the punchball for the lack of finesse, eloquence and enlightenment of just one person.

KENYA AIRWAYS INTRODUCES KQ MOBILE SERVICE



Kenya Airways has signed up with Cellulant to deliver to their clients and passengers up to date information via mobile phone text messaging, it was learned overnight. Named KQ Mobile the service is accessible by dialing in ones mobile phone *737# which then allows access to a range of details on flight departures, occasional delays, general time tables and schedules, ticketing issues and frequent flyer status updates.
Kenya Airways CEO Dr. Titus Naikuni said at the launch announcement: At Kenya Airways, our commitment to diversify customer service information delivery channels beyond the traditional platforms remains one of our key business priorities. Our partnership with Cellulant is expressly geared to explore new avenues to achieve this goal. Our ultimate objective is to leverage the convenience element presented by a mobile phone to deliver a range of services and information to our customers, staff and stakeholders.
Cellulant is Kenyas leading IT solutions and application developer and operates similar services successfully for some time now for other sectors in the economy too, now finally extending another African first for The Pride of Africa. Watch this space.

KWS TAKES THE FIGHT TO THE POACHERS



Reports of two shootouts with poachers became known overnight, when a source from Nairobi confirmed that KWS enforcement personnel was in hot pursuit of two gangs of poachers in Tana River County.
During the fire fights at least one poacher was killed while others are suspected to have been wounded and are struggling to get away for the pursuing teams. Recovered were an AK 47 assault rifle and several magazines from the dead poacher while in the other incident again several magazines and bullets were found together with at least two tusks, recently removed from an adult elephant.
KWS coast conservation area senior staffer Simon Gitau informed the media and local authorities about the incident and requested support from the public to report anyone found with gunshot injuries to the police or the nearest KWS contingent tracking the gangs.
Poaching in Kenya has in recent months seen an upswing and KWS has mobilized special commando units now deployed at strategic locations for immediate action when cases of poaching become known or when gunshots are heard from or in the vicinity of national parks, game reserves and conservancies. In the most recent past several fierce engagements with poachers were reported and several of them killed while others were arrested and their equipment confiscated.
What is now missing is to strengthen Kenyas wildlife laws to provide stiff financial fines and long custodial sentences for anyone found poaching, facilitating poaching or trading in blood ivory and other wildlife products. Watch this space.

KENYA AIRPORT AUTHORITY RUNS ROUGHSHOD OVER PASSENGERS AND AIRLINES


Flying within but also from Kenya will cost passengers twice as much from July onwards, as KAA once again contemptuously brushed aside objections from airlines to reconsider their proposals, which were yesterday approved by the countrys finance minister.
International flight charges will double from US Dollars 20 to US Dollars 40 while domestic departures will from July cost 500 Kenya Shillings instead of the current 300 Kenya Shillings per sector flown.
Tourism analysts were swift to point out that making holiday packages more expensive through unilateral and often seen as arbitrary charges come at the wrong time, as the country awaits the final announcement on an election date, which is bound to see an impact on tourism arrivals, considering the post election situation in early 2008.
Airlines flying in particular into Nairobis Jomo Kenyatta International Airport are constantly complaining about the congestion in the terminal, a constant source of discontent amongst passengers too, and the long delays in getting the airport modernization to a completion. KAA is entirely responsible for these delays and has not even started a serious process for the construction of a long overdue second runway. Last year we had repeated power outages, an explosion of a boiler in Nairobi and a fire in the lounge in Mombasa, passenger lounges are congested, gates are congested, parking for aircraft is congested. The cost increases are due to simply bad management by previous management and I leave it to you to speculate over the reasons for what they did. KAA does still not deliver a world class service but they treat airlines and passengers as a cash cow to milk forever. A few weeks ago they had a strike mostly over poor working conditions and lousy wages for their staff and now they see passengers as their salvation by doubling fees. Airlines are already struggling with high fuel cost and if we lose passengers over such fee increases they will be to blame blasted a regular aviation source from Nairobi overnight, leaving no doubt how angry the mood is against the KAA at present.
Another source added: You might remember that the Kenya Civil Aviation Authority last year also unilaterally increased a lot of fees, some of them by nearly 400 percent. That has raised the expenditure for Kenyan airlines and airlines flying to the country considerably. Our regulators and the airport authority risk to make aviation too expensive for many to afford the tickets then and the cost of aviation fuel and the competition within Kenya and on our international routes will make financial survival a big question. For sure our government does not listen and whatever they call consultations with stakeholders from the private sector is simply a window dress, they do not consult, the dictate their terms take it or leave it.
The Kenya Airports Authority could not be reached for comment but a source close to them indicated that raising fees and charges was the only way to finance and pay for the expansion of the airport. The cost of putting up more terminal buildings, expanding aprons and making a second runway happen are just too great. Those facilities are needed, Kenya Airways has made it very clear that their expansion is directly linked to KAAs ability to provide expanded infrastructure in good time, and international airlines want to come to Nairobi but are hesitant to commit because of the congestion. If tourism is to grow our airport needs to grow even faster. And to accomplish that KAA needs money. Maybe the timing is an issue but the principle stands, you want better facilities then be ready to pay for it. Right now, true enough, JKIA is not in good shape but everyone can now see that progress is made with the new buildings and all. And when it is all ready it will have been worth the cost of it. And by the way, Entebbe has been charging 40 US Dollars for many years and they have seen passenger growth. It is a matter of some small financial adjustments on tickets but the benefits of it will be big.
Understandably different views with only one major agreement, that the timing of the rise in fees will be most untimely indeed. Watch this space for regular and breaking news from East Africas aviation sector.
LEOPARD BEACH RESORT AND SPA BREAKS NEW GROUND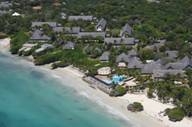 Arguably today the finest large resort along Diani Beach, itself one of Kenyas best, the Leopard Beach Resort and Spa is entering a new phase in its long and successful existence. Officially opened in December 1974, the hotel instantly became a travelers favourite, and after changes of ownership at the beginning of the last decade started a journey of modernization and upgrading to more luxurious levels of accommodation, service and food, when veteran hotelier Chris Modigell came on board. The resort grew from initially 90 rooms to now 158 villas, suites, superior garden view, superior ocean view and standard rooms, offering the level of accommodation, catering for all tastes and budgets.
Voted domestically six times as Kenyas Best Beach Resort, twice as Kenyas Best Weekend Get Away more notably it gained international acclaim when twice in succession named by the World Travel Awards as Best in 2010 and 2011. The resort is however not resting on its laurels and will this year start to add 30 2 and 3 bedroom villas as a resort within the resort in the format of a gated community, with access to the sprawling grounds of the Chui but the privacy and added private facilities for the villas residents and their guests. Said Chris Modigell in a communication sent to this correspondent: We will be setting a new benchmark for luxury accommodation at Diani Beach offering the security, services and facilities of a world class resort complemented with the space, comfort and privacy of private villas.
The fame of the resort has led to airlines in the region with nonstop flights to Mombasa putting the Leopard Beach Resort and Spa on top of their Kenyan holiday suggestion list for the famous Diani Beach. Located 35 kilometres south of the coastal city of Mombasa, visitors from Nairobi preferring not to drive find it even easier to fly from Wilson Airport directly to the Ukunda airfield, which is only 5 kilometres from the resort and spares guests the lengthy road journey through Mombasa and across the bottleneck Likoni channel.
The Leopard Beach Resort and Spa is running for the World Travel Awards once again as an official nominee and can be voted for via www.worldtravelawards.com/vote. A full list of nominations is available on the award website via www.wordtravelawards.com/nominees and in closing, Diani Beach too has been nominated again as Best Beach, so take a moment or two, visit the nominations site and give the Leopard Beach Resort and Spa and Diani Beach your vote.

KENYA AIRPORTS AUTHORITY SET TO AUTOMATE TERMINAL INFORMATION


It was learned over the weekend that Kenya Airport Authority has contracted Spanish IT solutions provider INDRA to help them modernize terminal operations and integrate the information flow at both Jomo Kenyatta International Airport in Nairobi as well as at Moi International Airport in Mombasa.
The planned system integration will cover a variety of applications, including improved allocation of boarding gates, the provision of check in gates and personnel required to result in a better resource use and optimized services for airlines using these two airports.
At the same time the new system will provide better data and statistics as well as link the gate data to a new automated billing set up, which is intended to safe cost and improve accuracy as information collected at the gates will without further intermediate processing go directly on to the invoices the programme raises.
It could not be established over the weekend if the new system will in due course also be installed at Kenyas other international airports like Kisumu and Eldoret, or in Malindi for that matter or if it remains proprietary to Nairobi and Mombasa for the time being.
KAA, headquartered at JKIA, owns and operates Kenyas main airports and aerodromes which besides the ones already mentioned include Wilson Airport, the Ukunda, Lamu / Manda Island and Lokichoggio aerodromes.

Tanzania News
FORESTRY OFFICIALS FINGERED IN ATTEMPTED FOREST GRABBING
Kazimzumbwi forest, located only some 20 kilometres south of Dar es Salaam in the Pugu Hills and adjoining the Pugu Forest Reserve, was exposed as the latest assault victim by land grabbers and corrupt officials, when the outgoing District Commissioner Ms. Khanifa Karamagi, now on transfer to her new station after recent changes in deployment made by President Kikwete, complained about attempts inspired by people in the natural resources ministry but thwarted at the time by the Ministry of Lands Housing and Human Settlement, trying to change the boundaries of the reserve.
A regular conservation source from Dar es Salaam confirmed that while that case the DC referred to was about 2 years old, efforts were ongoing to carve out a sizeable piece of land for development from the nearly 5.000 hectares forest, which was already under the British colonial rule recognized as an important natural resource and got protection as early as 1936 when it was officially made a forest reserve according to information sourced from the web.
Accusations, notably by officials from the Ministry of Natural Resources and Tourism, where new minister Ambassador Khamis Kagesheki last week twice vowed to find and fire corrupt officials, were in the meantime pointing fingers at housing ministry staff, alleging they were behind the latest attempt to create residential plots for development at the fringe of the forest, with both the Coast Regional Commissioner and the minister for housing Prof. Anna Tibaijuka claiming they did not have formal communications on the controversial issue. Said the source We can only hope official communication is forthcoming soon so that government can act. Two weeks ago the President fired 6 ministers when they became untenable in his cabinet after parliament dug up the dirt on them. Natural resources was one of them and we all know that illegal logging was ignored if not encouraged by them. There are lots of rumours their officials benefitted from encroaching forests and we hope the new minister will throw the lot of them out. Forests are water towers, ecological hot spots, a resource for tourism, for medicinal plants, for carbon absorption and we must protect those and not destroy them so that a few can profit. In fact, we hope that the new minister invites stakeholders to formulate a new policy on forestry which can lead to sustainable use and protects forest boundaries.
What is clear here is that with a new minister in the natural resources ministry in place, bureaucrats are more likely than not to throw up smokescreens, blaming others, to conceal their own involvement in past and current corrupt schemes but with parliament in Dodoma now having tasted the proverbial blood, after successfully getting 6 cabinet and 2 deputy ministers fired, they will be more inclined than ever before to get tip offs from whistleblowers and unearth more dirt and corruption. This is likely to force the hand of the newly appointed ministers to act ahead of parliament and to avoid facing their wrath too better find the rotten apples in their midst and deal with them. Watch this space. To better understand the location and vicinity of the forest to Tanzanias commercial capital Dar es Salaam go to: www.getamap.net/maps/tanzania/tanzania_(general)/_kazimzumbwiforestreserve/

KAGESHEKI GETS HANDOVER REPORT FROM SACKED PREDECESSOR
Disgraced former minister for natural resources and tourism Ezekiel Maige had to return one last time to the ministry he brought into disrepute, in the end costing him his job, when he had to attend the formal handover to his successor, widely respected Ambassador Khamis Kagesheki.
Maiges apparently feeble attempts to put on a brave face and applaud himself in his handover address was reportedly silenced when the new minister, as done earlier in the week, vowed to stamp out corruption, laxity and embezzlement, all apparently the norm under his hapless predecessor.
The new minister made it clear to his staff that he would not be following in the footsteps of Maige and be held to account to parliament for what he reportedly called thieving civil servants.
The minister was quoted verbatim to have said: This is a sensitive ministry which deals with foreigners and therefore there is an urgent need to cleanse its tarnished corporate image, leaving little doubt in the public mind that he too held his predecessor accountable for the sorry state of affairs at this crucial ministry. He went on to say that tourism earned more money than mining, agriculture or any other sector of the economy.
Ambassador Kageshekis new deputy minister, whose predecessor was also moved out of the natural resources and tourism ministry, Lazaro Nyalandu, echoed his ministers concerns and agenda, putting at last a new team with fresh vision and the taste for decisive action at the helm of Tanzanias tourism sector.
Said an Arusha based regular contributor in a mail just received: When we meet our new minister he will be most welcome. Maige let the sector down on so many levels and embarrassed us too often with his loose talk. Ambassador Kagesheki has used his first week in the ministry to spell out his priorities and the private sector will for sure play a role to give him all the information we have on some of the critical areas. There are many issues with TANAPA and we want to see TTB develop new ideas. Our reputation as Tanzania has been soiled in the past by wildlife trafficking and poaching. Maybe our country can now also drop the idea of going back to CITES to apply again for selling ivory. We should be in tune with our neighbours on conservation policies and action plans because united we stand a better chance to win the battle against the poachers. And we are really waiting for him to speak out on the Serengeti highway, the Lake Natron plans, mining in the Selous, the Stieglers Gorge project and the Tanga Marine National Park problem. The minister made a good start and we congratulate him on his announcements to clean his house but there are a lot of issues where we hope he will be on the side of conservation and not fail us like his predecessors did, clearly sentiments voiced in support of the new man at the helm but also spelling out for the new minister what complex and contentious issues await him during his tenure until the next elections. Watch this space to learn right here which way Tanzanias conservation and tourism will go in coming months.
AIR TANZANIA GETS B737 ON LEASE



Sources in Dar es Salaam have confirmed that Air Tanzania is receiving a leased B737-500 to restart operations within Tanzania later today. With the crashed Bombardier Q300 out of service, the aircraft suffered from a bodged take off attempt in Kigoma some weeks ago as reported here, the jet will however only be able to fly to such destinations like Kilimanjaro, Dodoma, Mwanza or Zanzibar, as most other airports and aerodromes are only able to cater for the landing of smaller turboprop aircraft, a fact now used by competitor Precision Air which is serving domestic destinations with their ATR fleet.
The aircraft, reportedly leased from a Dubai firm, will operate in a two class configuration of 12 business class and 96 economy class seats, and destinations and schedules are expected to be announced later today and posted on the company website www.airtanzania.co.tz.
Industry observers were quick to point out that the B737-500, while more economical to operate than the previous B737-200 model the airline once flew before crashing their last one in Mwanza, will still be more expensive to fuel than smaller jets of Bombardier or Embraer make and that the introduction of a jet limits the companys destination range to a few airports only within Tanzania, leaving much of the sprawling country to the competition.
Said one source in an overnight communication: After parliament has recently unearthed this massive plot over the lease of an Airbus some years back which left our government hanging with huge liabilities, they will surely start investigating this lease deal immediately too. The reputation of ATCL has gone to the dogs and they can expect that every single deal they now do will come under the spotlight. Parliament is just waiting to get a new scandal and the new minister is in a tricky position now. Lets wait and see how they manage that aircraft and what comes next.
Whichever is the case, it is in the best aviation tradition a Happy Landings for crews and passengers.
TANZANIA TOURIST BOARD LAUNCHES COMPETITION FOR NEW TAGLINE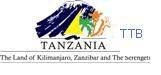 The Tanzania Tourist Board has now officially launched its search for a new slogan and tag line, with contributions and participation open for everyone who wishes to put a proposal forward. The competition is running up to the 05th of June and the winner can expect to be gifted a safari to Lake Manyara, Ngorongoro and the Serengeti, courtesy of the Tanzania Tourist Board and their partners. Notably, and as a strong sign how the new media and in particular social networks have made inroads into destination marketing, will the contributions have to be entered on the TTB facebook pages via www.facebook.com/TanzaniaTouristBoard where one can also vote for eye catching phrases, though the final decision will rest with a panel of judges put in place by TTB. Alternatively go to the TTB website and get the details of the competition, terms and conditions or participation and other related information via www.tanzaniatouristboard.com/ttbslogan/

NEW TOURISM MINISTER VOWS TO MAKE CHANGES
Appointed only last week, when his predecessor Ezekiel Maige was unceremoniously sacked alongside 5 other cabinet ministers, did the new man at the helm of the ministry for natural resources and tourism Khamis Kagesheki make his first major announcement yesterday in Dar es Salaam. Poaching, illegal timber cutting and trade and unsustainable use of natural resources will be high on his agenda it appears from reports received. There are many complaints on poaching, allocation of hunting blocks and illegal trading of timber. We are going to focus on those problems the new minister was quoted in having said, a first indicator that he understands what led to the downfall of Maige and how to avoid falling into the same traps by tackling the right issues.
There is speculation in Dar es Salaams tourism and conservation circles that senior staff at ministry level and subordinate bodies under the ministry may also face the axe to allow the minister a fresh start all round with new faces not associated with past scandals over illegal logging and allegedly illegal exports of wildlife. Said a regular source from Arusha when discussing the issue: Maige talked too much and talked too much rubbish. Of course no one tells a sitting minister in his face but those were wide sentiments. He lost grip on illegal logging, illegal wildlife trade which uses Tanzania as a conduit and for sure he failed to make use of the Presidents support to crack down hard on poaching. The President even offered troops but Maige and TANAPA, what were they doing. In fact, TANAPA went on rampage last year by blackmailing tour operators when they had an issue with lodges and tented camps. They held our drivers and tourists hostage. It is such issues the new minister needs to look into. Expanding Tanga Marine National Park inland is another issue he should look at. The whole question of that damned road through the Serengeti, the railway routings, mining in the Selous, the planned power plant at Stieglers Gorge, the Lake Natron soda ash plant, there are so many issues which you keep writing about. TTB needs to shape up in promotion to match our neighbours and popularize Tanzania and our islands. I have talked with colleagues and we are ready to give the new man some time to settle down but there are hard decisions waiting for him..
Similar statements are also expected from the new transport minister in particular about the future of the countrys dilapidated railway system, of which several routes could become instant tourist attractions besides once again providing Tanzanians with safe and affordable means of transport. One of the most controversial issues, the future of Air Tanzania, which has left the government in the lurch over guarantees given to them in the past for transactions, now estimated to cost the country up to 200 million US Dollars to settle is also on the new transport ministers agenda and he will be well advised to make peace with parliament which had unearthed the scandals by taking harsh and literally instant action against those implicated in the alleged fraud. Watch this space.

ZANTEL BRINGS UNLIMITED SURFING



Residents will be smiling, as will in particular visiting tourists, now that ZANTEL, which is part of the UAEs Etisalat Group, has introduced new data bundles, which can be taken advantage of by purchasing a local SIM card and then surfing the net, uploading pictures on Facebook or sending them by email, listening to music or streaming content with no limitations on data usage.
Not all visitors who come to Zanzibar or to Tanzanias mainland are staying in high priced resorts where free wifi is being provided, and in fact not all resorts are yet providing free wifi services for guests, while more budget friendly resorts, hotels or guest houses simply do not have the facility for their guests.
The easy access to SIM cards across Eastern Africa has in recent years led to a massive increase of purchases by visitors, on business and on holiday, to take advantage of the often substantially cheaper calling rates, unlike roaming services which can cost dearly and only become apparent weeks afterwards when the bills arrive and wipe out the holiday budget for the next trip.
All operators in Eastern Africa now offer data bundles, and while some have not yet migrated from 2G to 3G, others have introduces 3+G or are preparing for 4G introduction already. As for everything, a little comparison will do visitors good in terms of cost of calls and cost of data bundles, as few mobile providers offer the unlimited option for their subscribers, but those who do are of course prime candidates for visitors from abroad, to get the best deals available on the market. Come visit the Tanzanian mainland and its fabulous game parks before enjoying the sandy beaches and cultural and historical sights of Zanzibar and roam the net with ZANTEL.
Rwanda News
RWANDAIR PREPARES FOR DAILY FLIGHTS TO JOHANNESBURG



Information was received from Kigali that RwandAir, the countrys national airline, intends to add 4 more flights on the route to Johannesburg, going daily from next month onwards with one traffic day seeing both a day and night flight. The new schedule comes into effect on June 10th.
South African Airways, absent from the route for some time, had earlier in the year commenced flights to Kigali, combined with Bujumbura in neighbouring Burundi, operating three times a week on the days RwandAir was not offering connections. Increasing demand on the route between South Africa and Rwanda, but also better connectivity out of Kigali on RwandAir to Brazzaville, Libreville and Lagos in West Africa, to Dubai now 6 times a week and across the Eastern African region, has clearly encouraged RwandAir to add more flights between the important South African market and The Land of a Thousand Hills.
With now 4 B737 in the fleet, two new B737-800 which were delivered in 2011 and two leased B737-500, and one Bombardier Dash 8-100 used for domestic and short regional routes, the airline is in the final stages of network and frequency expansion planning, due to come into effect when additional aircraft on order will be delivered, expected to be in Q4 of this year.
RwandAir has two brand new Bombardier CRJ900 jets on order and on Monday will see the presentation by Bombardier of their Q400 turboprop aircraft, which is presently on an Africa demonstration tour. There is speculation that RwandAir may use the presence of very senior Bombardier staff in Kigali to advance their negotiations on the potential purchase of one or more new larger turboprop aircraft, needed to serve the fast growing demand for seats between Kamembe, fed largely by travelers from neighbouring Congo, and Kigali but also for off peak flights to such destinations as Entebbe, Bujumbura and perhaps new destinations on their drawing board, but for competitive reasons too early to tell. Watch this space for regular and breaking news updates from East Africas vibrant aviation sector.
FOUR GENOCIDE MEMORIALS GAIN UNESCO WORLD HERITAGE STATUS
Rwanda scored big when Paris based UNESCO elevated four genocide memorial sites in Rwanda into the coveted list of UNESCO World Heritage Sites in was learned over the weekend.
The selected sites, the countrys main memorial venue in Kigali but also sites in Ntarama, Murambi and Bisesero, all are significant in the remembrance of not only the 1994 genocide, one of the worst in human history when within the space of 100 days between 800.000 and 1.000.000 Rwandans were slaughtered for their ethnic background and political affiliation, but of earlier genocides too, which date back to the late 50s and early 60s. The latter are often overlooked but just as important to remember, as the culture of genocide by the perpetrators in Rwanda has a long and grim history, which needs telling and recalling, no matter how much time has passed since it first reared its ugly head more than half a century ago. In fact, it is recognized today that the world community, by failing to stand firm in the face of such crimes against humanity, has permitted the genocide ideology to continue, resulting in the 1994 slaughter as the world stood by and watched instead of acting decisively.
Leading tourism stakeholders already commented to this correspondent how such a status elevation will benefit tours to Rwanda, where visits for instance to the main memorial site in Kigali are on the programme of literally every city tour while stops at memorial sites across the country, especially near the tourist hot spots, allow visitors to come face to face with the past history of the country. Said a senior stakeholder on condition of not being named: My guides are taking tourists into such sites when they are on safari. It is important to remember, important to show our visitors what has happened. They understand better why Rwanda is determined to bring the perpetrators and inciters to justice, even 18 years after it has happened. Nazi genocide against the Jews is still a criminal offense and while there are now very few criminals left from those days, up to last year even cases ended up in court. We in Rwanda do nothing less, we owe it to those who perished. When tourists come here, this is part of Rwanda too and they go home afterwards understanding us better, understanding the history and appreciate how the new Rwanda has emerged over the past 18 years. Now the UNESCO status will make those sites even more in demand for visits and we shall include this information on websites and in our printed material. This is a great honour for Rwanda, a great recognition for the victims of genocide and a reminder for the world that when we say NEVER AGAIN we really mean it.
Watch this space for regular updates from The Land of a Thousand Hills.
Ethiopia News
ETHIOPIAN PILOTS START TYPE CONVERSION TO THE B787 DREAMLINER




Ethiopian Airlines pilots are the first African pilots working for an Africa based airline to have trained on and converted to the revolutionary new B787 Dreamliner, it was learned overnight. Ethiopian will be Boeings launch customer for Africa and the first 8 pilots have now completed training at the Boeing Flight Services Academy at Gatwick Airport in the UK. Additional groups of ET pilots will be undergoing type conversion in coming weeks, after the FAA has granted Boeing the requisite approvals to provide flight training. A media release from Boeing in fact pointed out that the required training before being certified on the new plane can be as little as 5 days for pilots already operating the B777, but in no case is a longer period than 20 days required as a result of the commonalities which exist between the two aircraft types.
Ethiopian is expected to take delivery of their first of 10 ordered B787 Dreamliner in 2012, making it the debut on the continent and the first African airline to integrate this new plane into their fleet, allowing capacity increases as progressively the aged B767 fleet will be retired upon deliveries of the new birds.
Desta Zeru, Senior Vice President Flight Operations at Ethiopian Airlines was quoted to have said: This is an important milestone in the history of Ethiopian Airlines. Our pilots are now qualified as the first African pilots to fly the 787.
Watch this space for regular updates from Eastern Africas aviation industry.
Mauritius News
MTPA WORKING ON NEW MARKET STRATEGY FOR EUROPE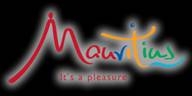 Economic challenges across the European economies, coupled with the latest election results in France and Greece, which could spell more trouble for the Eurozone, has prompted the Mauritius Tourism Promotion Authority, in conjunction with the Ministry of Tourism, to take a fresh look at marketing and promotional activities in the islands core markets. The new approach is to focus more intensely on the use of social media, joint promotional efforts with airlines and travel industry partners, more familiarization tours for travel agents and the media and celebrity marketing revealing intriguing similarities to the successful strategy of another Vanilla Island. Towards this end MTPA is reportedly seeking closer ties with airlines flying to Mauritius, but also with hotels and resorts and other key stakeholders to present a united front when working the markets.
At the same time new and emerging markets in the Middle East, Russia, India and China are being targeted with road shows and sales blitz activities, to capture a greater market share from there, aimed to make up for the softening core markets Mauritius has been depending on for too long.
Tourism Minister Michael Sik Yuen also reassured the tourism industry on the island that: The restructuring of the MTPA is ongoing and will lead to a review of the operation of its offices abroad an apparently critical if not crucial issue with private sector stakeholders who in past comments to this correspondent repeatedly pointed out that MTPA requires an overhaul and a new vision.
In a related development it was also learned overnight that a photo shoot took place last week on Mauritius for Frances LOreal, which is expected to greatly enhance Mauritius visibility not just in France but across the world. A media release from MTPA said in this connection: It should be highlighted that Mauritius is a photo studio in the open, where there is no need for bulky and expensive equipments. Natural light and the different landscapes in a small space can limit production costs, whereas the conditions in Mauritius allow for creative freedom and fulfillment, which is impossible to attain in the studio. True enough that is, as amply demonstrated in successful campaigns of a similar nature elsewhere across the Vanilla Islands. Watch this space.

Seychelles News
SEYCHELLES HERITAGE FOUNDATION AND RAFFLES LAUNCH HERITAGE AWARDS
In a remarkable private / public sector cooperation have the Praslin and La Digue Heritage Awards been launched at the Raffles resort on Praslin island, when the Seychelles Heritage Foundation announced a new award scheme. In particular children can submit their projects and research into heritage sites, traditional dance, crafts, food and more and will then be up for annual awards, starting in 2013. SHFs CEO Patrick Nanty and the resorts General Manager Simon Hirst were both at hand to make the announcement. A year ago was the Praslin Heritage Trail launched, reported here of course at the time, and the acceptance of this concept by tourist visitors has clearly encouraged the heritage foundation to expand their scope, helped by generous support from Raffles. An exhibition set up by SHF was held alongside the event during which the announcement was made.
Visit www.seyheritage.sc for more information on the valuable work SHF undertakes to promote culture and heritage across the archipelago.

AIR SEYCHELLES STAFF COMPLETE TRAINING AT ETIHADS ACADEMY IN ABU DHABI



Information was received overnight that the first group of Air Seychelles staff had successfully completed their training programme and were type rated for the A330 and the A320, which have already joined the Air Seychelles fleet on a wet lease from partner airline Etihad. 18 cabin crew members were presented with their course certificates in the presence of Home Affairs and Transport Minister Joel Morgan, who had travelled with Air Seychelles CEO Cramer Bell to Abu Dhabi to witness the occasion.
The second such course for Air Seychelles cabin crew is presently ongoing and a third group has left Mahe for Abu Dhabi last weekend it is understood. Type rating courses are also underway for cockpit crew and engineers, who require the conversion course to be able to fly on and maintain Airbus aircraft.
The Seychelles national airline, now 40 percent owned by Etihad, used to operate a fleet of 5 B767-200 and B767-300 aircraft but has since the restructuring started in October 2011 returned most of them to lessor ILFC and is now operating one wet leased A330-200 and one A320. These two aircraft types, already in use by Etihad, will form the new fleet back bone as the search for new routes on the African continent, where the A320 could be deployed, is underway. On long haul routes, where the focus in now in East Asia, when sufficient crew have been trained on the new aircraft, Air Seychelles will get A330 aircraft though it could not be ascertained at this stage if the new birds will be seconded by Etihad or acquired directly on lease from ILFC where a quid pro quo situation appears to be in place. Watch this space for regular aviation news from the Indian Ocean islands.

AIR SEYCHELLES / ETIHAD NOW ON 8 FREQUENCIES



The codeshared flights by Air Seychelles and partner airline Etihad, between Mahe and Abu Dhabi, have now gone to eight per week, operated four times by an Etihad A320 and four times by an Air Seychelles A330-200 aircraft, they leased from Etihad as their own B767-300s are returned to the lessor ILFC. This makes the partnership second on the Seychelles route only after Emirates, now operating 13 flights per week but ahead of Qatar Airways, which operates daily to the archipelago.
It was also confirmed overnight that the French civil aviation authorities have now granted approval for the codeshare between Air Seychelles and Etihad to display both airlines flight numbers on the services by Etihad between Abu Dhabi and Paris, which should go a long way to satisfy demands by the French travel trade for flights to the Seychelles on an Air Seychelles flight number, albeit no longer nonstop as was the case until January this year.
The Hon. Joel Morgan, Minister for Home Affairs and Transport and also Chairman of the Board of Air Seychelles, expressed his satisfaction and delight over the decision by the French authorities: This is something we have been pushing hard to achieve in order to maintain our connectivity with the very important French market. I am pleased that the French Civil Aviation Authorities have now granted us approval for this code share venture into Paris. It means that Air Seychelles can now avail of Etihad Airways connectivity into Paris to sell our tickets directly. This will no doubt generate more revenue for our national airline as it continues to recover its financial viability through its partnership with Etihad Airways.
Flying the Creole Spirit once again into the world, surely a source of pride for all Seychellois and in particular all the staff of Air Seychelles, who only months ago looked at a very uncertain future. Watch this space for regular and breaking news updates from the Indian Ocean islands aviation industry.
SEYCHELLES SET TO HOST ZIKANZIL MUSIC FESTIVAL IN MAY, LAUNCHES MIND, SPIRIT AND BODY FESTIVAL IN JUNE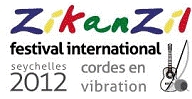 The Seychelles will host their first ever international music festival Zikanzil next week. The festival will bring together regional artists from Seychelles and the Indian Oceans Vanilla Islands, as well as from the Lebanon.
The festival organizers are aiming to include the event as one of the main cultural festivals alongside the Carnival International de Victoria and the Festival Kreol in the annual calendar of happenings on the archipelago.
The program will launch on the May 15th with its first concert featuring three popular names from the Seychelles musical scene. Singer, song-writer David Andre will be performing alongside the talented artist Patrick Victor and folklore artist Joe Samy. On the 16th musician and poet from La Reunion, Emmanuelle Peters will be performing in duo with singer, songwriter and poet Rene Sida at theNational Theatre, Mont Fleuri. Composer, teacher and music therapist from Madagascar, Linda Volahasiniaina alias Vola and Michel Rafaralahy alias Mi'mozi, will perform together. Vola will relive the best of the Malagay music of Valiha, Kabaosa and Aponga. Joel Manglou, from La Reunion will make his first debut on the Seychelles scene on the 17th, with a fusion of musical vibes, along with Seychellois artist Jude Ally. Manglous style is described as being like the Piton de la Fournaise of his native island "sometimes languorous, sometimes explosive.
The International Music Festival will end on the 19th, with Jany de Letourdie, Ralf and Abaji in concert, three different styles and three powerful artists, each one echoing their diversity. Although Jany and Ralf remain unbeatable as the two local stars of the Seychelles Islands, Abaji who has just released his fifth album and is the
author of several TV and Cinema musical compositions, is hitherto unknown to the Seychellois public.
Abaji was born in Lebanon from an Armenian-Greek father from Smyrna and an Armenian-Syrian mother born in Istanbul. The festival will be a great opening for him to reveal his talent.
The Zikanzil Festival is organized by the Alliance Française in partnership of the Seychelles Tourism Board, the National Arts Council, the Seychelles Broadcasting Corperation, Emirates, Airtel, Air Austral, the Mauritius Broadcasting Corporation, Classic Design and Le Triskell.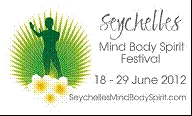 Meanwhile are final preparations in high gear as the Seychelles are also in the process to launch another new innovative event in June 2012 the Seychelles International Mind, Body and Spirit Festival. The festival is bound to offer participants a new perspective on the increasingly popular Mind Body and Spirit theme that continues to gain popularity around the world. The Seychelles festival will, however add a new dimension over the original theme with the events and exhibitors not staying put at just one venue but going out to a number of different islands. This will take place over a ten-day period during which time visitors and Seychelles residents alike can enjoy activities as:
– De-stress and Self Empowerment techniques for the mind
– Spa, Pampering and gentle physical exercises like Tai Chi, Yoga and Pilates for the Body
– Musicians and Artists.
All this can be achieved whilst enjoying the globally acclaimed pristine environment that Seychelles is renowned for, pampered by either 5 star resorts leaving nothing to be desired as well as more affordable accommodation in guest houses or self catering establishments. The all embracing range of free and affordable events will help boost the personal health and wellbeing, enabling clients to re-discover themselves and re-charge whilst exploring this Garden of Eden. For further information on the festival, email enquiries
Seychelles, truly Another World. Dont miss the inaugural editions of this latest events the Seychelles are putting on to spice up a holiday of a life time even more.

NEXT SEYCHELLES REGATTA EVENT MOVED TO 2013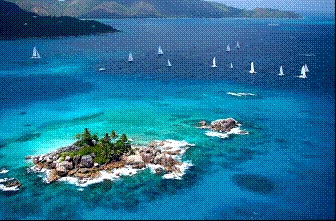 The Seychelles Tourism Board has announced that the 2012 edition of the Seychelles Regatta has been rescheduled for 2013 due to other major international sailing competitions taking place this year. These major international races will be held during the same period as the Seychelles Regatta was meant to take place, which means that the iconic members of the sailing circuit have already been scheduled to take part in these big sailing events.
To ensure therefore that the islands 4th edition of the Seychelles Regatta is as successful as the previous competitions, it was very important for the Seychelles to hold its sailing event at periods and intervals which complements the international racing calendar. The Seychelles Regatta is organised annually by Regis Elhaouel of Pro-Marine Boat Charter with the support of the Seychelles Tourism Board.
The 3rd edition of the Seychelles Regatta was hosted in May last year, with the participation of world-famous names in the sailing arena such as Mr. Michel Desjoyeaux, Armel Le Cleach, Jérémie Beyou, Romain Attanasio, François Gabart, Loick Peyron, Samantha Davies and Servane Escoffier. Since its first launch, the event has brought considerable publicity to the Seychelles. Articles based on the event and its destination will have been read by thousands thanks to the coverage provided by international journalists who followed the races, including this correspondent who was an invited guest last year for the regatta.
With a two years interval, the top skippers will eagerly make the time to travel to Seychelles to compete in the 2013 edition, scheduled to take place between 12 May and 1 June 2013. The tourism trade as well as prospective participants can also expect a higher level of participation given the increased time available for promotion and organisation before the 4th edition of the Seychelles Regatta.
For more information, kindly visit the website: www.theseychellesregatta.com

AND in closing this week once more some interesting reads from The Livingstone Weekly, courtesy of Gill Staden, who does further down South what I do in the equatorial region of Eastern Africa and the Indian Ocean islands. Her contacts are shown below for direct subscription to her weekly news updates:
Gill Staden
Tel: + 260 213 323511
Email: gill
Blogs
Contact Directory: www.contactbeyondthevictoriafalls.wordpress.com
The Livingstone Weekly: www.thelivingstoneweekly.wordpress.com
Stories and Updates: www.storiesbeyondthevictoriafalls.wordpress.com

The Livingstone Insider
I am working on a new newsletter for Livingstonians. I am occasionally asked to place adverts in the Livingstone Weekly and it is not the right place. Also I thought we need a list of events during the week. I am still working on it but hope to have the first issue out towards the end of the month. It will be sent out on a Wednesday so that it gives last minute weekend event organisers to get their information to me.
If you have a special event on a one-off basis or on a regular basis, please let me know so that it can be added in to the diary of events. If you have a vehicle to sell or house to rent, this will be the right place for it.
I am working with a friend, Florence Sututu. Florence can be reached on thelivingstoneinsider. Florence is handling the Small Ads. The cost of a basic ad is K100,000 (basic means that it is up to 5 lines of text with no artwork). Other ads will be negotiable in other words I havent made up my mind yet! Florence is also working on increasing the mailing list to include more business people in town. If you know of someone who would like to be included, please contact Florence.
From the Zambia Weekly

Kuomboka Cancelled

This years Kuomboka ceremony has been cancelled.
Barotseland Ngambela (Prime Minister) Clement Sinyinda told the Daily Mail that the ceremony could not be held under the emerging full moon. Furthermore, the water levels are apparently too low to move the royal barge. Ultimately, the Barotse Royal Establishment (BRE) has also run out of time and resources, after having organised last months Barotse National Council. At the council, the BRE declared that Barotseland
(roughly Western Province) would secede from Zambia, following President Satas refusal to restore the Barotseland Agreement of 1964. Government said it would look into the cancellation.
The Kuomboka ceremony is the largest cultural ceremony in Zambia, each year attracting crowds of local and foreign tourists. It normally takes place in April, at the end of the rains, when the Lozi Litunga (King) is moved from his Lealui Palace in the Barotse floodplains to his Limulunga Palace on higher ground.
From the New Proposed Constitution

Presidents dont need Zambian parents anymore. The requirement that a presidential candidate must have Zambian parents by birth or descent has been removed. Instead it is now sufficient that a candidate him/herself is a citizen by birth or descent. Other new requirements include no dual citizenship, an education of not less than grade 12 or equivalent, AND, interestingly, must have paid taxes or made arrangements for the payment of the taxes (97).

Tourism investments
River frontages, islands and lakeshores must be maintained and used for conservation, preservation activities, public access and enjoyment and not leased, fenced or sold (293 (f)).
I have just picked these couple of snippets because I thought they were interesting. For anyone who does not get the Zambia Weekly contact
Zambia Weekly [cabuus@zambia-weekly.com].
From ZOS Newsletter
Bird Ringing at BOVU ISLAND (29th March 5th April 2012) By Bob Stjernstedt
10 ZOS members attended the bird ringing course held in Zambia. We stayed as guests of Brett Saunders and Evelyn Roe at Jungle Junction camp on Bovu Island in the Zambezi River, 25 km west of Livingstone.
Our trainer was Dieter Oschadleus from SAFRING, the South African ringing unit, based at the University of Cape Town. We handled a total of 327 birds of 45 different species.
Dieter was a hard taskmaster. We had to get up in the small hours every day in order to get the nets working before dawn and before the birds would start flying. The day that we had our place of operation at Maluka village beyond Katombora (20km from Bovu Island), we had to leave the island at 4 am. The reason we chose this spot was that it lay alongside extensive reed beds. Indeed the air from dawn onwards was filled with masses of barn swallows difficult to judge but our guess is that there were tens of thousands. Unfortunately we did not catch any although it could have been a bit of an embarrassment!
Very difficult birds to identify were provided by the Reed and Marsh Warblers; We caught a European Reed Warbler, a European Marsh Warbler and a African Reed (Marsh) Warbler. There is a European and an
African bird in each case of which the European one has to migrate all the way to Europe so needs better wings. The African Reed (Marsh) Warbler is the smallest one. The European Marsh- and European Reed Warbler can be separated reliably by using the Walinder score.
[Walinder score: From the length of bill to skull (A) is subtracted the
product of the width of tarsus (B)
multiplied by the width of the bill at the distal end of the nares
(C).
Walinder score = A – (B x C). The final product is: 4.5 – 8 for the
European Marsh Warbler and 8.5 – 12.5
for the European Reed Warbler.]
Other complicated birds to differentiate were the various stages/ages of female Queleas and widow-birds (Red Bishop and White-winged Widowbird), of which we caught many in the village on the mainland next to Bovu Island. After one day ringing we found that the tail of a female White-winged Widowbird was clearly longer than the tail of the female Red Bishop.
Another interesting bird we had lengthy views of but did not catch was a Parasitic Weaver, or Cuckoo Finch. This bird parasitizes the Tawny-flanked Prinia. As many as 5.000 have been found roosting at a dambo near Choma, where Dr Claire Spottiswood of Cambridge University is carrying out a detailed study of these birds at the late Major John Colebooke-Robjents farm Musamanene. It is possible that here is another such site that would repay further investigation.
Bearded Robin African Pygmy Kingfisher
Dieter Oschadleus emphasized that a mere weeks training is not sufficient to become a bird ringer. One needs to handle and process at least 500 birds in a safe manner and be able to identify also the more difficult species. The good news however is that Rory MacDougall, given his previous experience, was awarded a full Ringers License.
Course attendees were: Kabuku Likando and Kelvin Mkandawire (ZOS office), Daniel Mwizabi and Griffin Shanungu ( ZAWA), Pete Chalcraft, Rory McDougal, Leslie Reynolds, Janet Peterson, Annette Willemen and Bob Stjernstedt.
Juvenile Red-billed Quelea Female Southern Red Bishop

Juvenile Red-billed Quelea Female Southern Red Bishop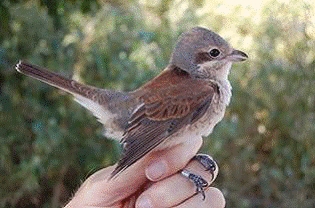 Female White-winged Widow Male Village Weaver

White-fronted Bee-eater Female Red-backed Shrike


Green(emerald)-spotted WoodDove Little Bee-eater
Coppery Sunbird Spectacled Weaver
ZOS MEMBERSHIP FEES
# Corporate ZMK 400,000.-
# Individual and family ZMK 100,000.-
# Overseas members US$ 20.-
# Individuals and families who are paid up members of WECSZ K80,000
# Students/Scouts Free
If you would like to become a member of ZOS, contact them on:
Email: zosmail2010

Stephen Robinson Photogallery

Stephen is starting an occasional picture newsletter.
From Stephen: Upcoming issues will include Wild Places, Portraits, People, Urban Life and shots of whatever I happen to work on or wherever I travel.
If you would like to get the free newsletter email him on bcr


The Green Zambezi Alliance
The Green Zambezi Alliance (GZA), is a transboundary, long term alliance of conservation minded organisations, for a sustainable development approach along the Zambezi River coursing through Angola, Namibia, Botswana, Zimbabwe, Zambia and Mozambique. The GZA was born from a vision that was conceptualised by Charlene Hewat, CEO of Environment Africa. This concept became a reality when it was initiated by Environment Africa, who are currently co-ordinating the GZA and will facilitate its members and partners in implementing the GZA action strategies for these areas.
The aim of the GZA is to bring together organisations, communities and all sectors of society on either side of the river, in a co-ordinated approach, in order to develop and work together for the restitution of Conservation and Community initiatives. This action will bring together all sectors of society and provide for the empowerment of Conservation and Communities of the Zambezi Valley, with a long term sustainable and business approach.
The GZA seeks to address issues of conservation from a cross border and transfrontier perspective. It also seeks to enhance partnerships between and amongst organisations in conservation, so as to have a more co-ordinated and harmonized approach. The GZA will also build on projects and programmes that have already been implemented, with a view to strengthening coordination on the ground and addressing conservation and community issues from a holistic perspective.


Air Zim Operating Again

Air Zimbabwe is operating domestic flights again. Flights are three times a week Monday, Wednesday, Friday. They will be flying the Harare, Bulawayo, Vic Falls route.
Meanwhile
Walking the Zambezi not as easy as it sounds
David Lemon who started his walk of the length of the Zambezi has met a hitch. He arrived at the Angola border to be told that he needed a visa and that the border could not issue it. The border officials have contacted Luanda, but, according to the latest news, no answer has yet been given.
The Zambian government is trying to intervene on Davids behalf. David meanwhile is stuck in Zambia until Angola ploughs through its bureaucratic maze