TOURISM, AVIATION AND CONSERVATION NEWS from Eastern Africa and the Indian Ocean islands
A weekly roundup of reports, travel stories and opinions by Prof. Dr. Wolfgang H. Thome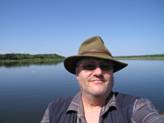 Get daily breaking news updates instantly via Twitter by following @whthome or read the daily postings on my blog via: www.wolfganghthome.wordpress.com Many of these articles then also appear on the Africa Travel Association web magazine and of course via the global industry leaders for travel, tourism, aviation and hospitality news, eTurboNews, on www.eturbonews.com or www.eturbonews.com/africa
Subscription to their daily mailings are FREE of charge and come highly recommended.
Third edition December 2011

Merry Christmas to all my faithful readers from around the world, and many thanks for the words of encouragement, the regular feedback and the at times critical interaction with some of you, something I encourage my readers to do.
A long year will soon come to an end and I am looking forward to returning home from this last trip of 2011, which took me back to Kenya. I intend to spend much of the holidays in vacation mood, making use of my hammock at the lake shores and will only produce a shortened fourth edition on the 27th December.
Normal service will resume though in January 2012 but until then, enjoy your holidays, vacation wherever it takes you East Africa or the Indian Ocean Islands I hope and stay in touch.
ANOTHER FIRST FOR BOEING AS THE B777 GETS 330 MINUTES ETOPS APPROVALS
The FAA has announced that they have approved extended operations times for the B777 from the previous 240 minutes, or 4 hours, to now a maximum of 330 minutes or 5 ½ hours flying time, following years of data gathering and interpretation on the safe operation of this aircraft type when flown over extended stretches of ocean. This latest development will in the future permit airlines to fly more direct routes, no longer having to hug shorelines to be able to land the aircraft safely in case of an over water engine failure, substantially cutting flying times on very long haul routes and in the process saving fuel too.
The approval will undoubtedly aid sales for the B777 in its various versions, in particular the long range models, as their versatility compared to its nearest rivals has been greatly boosted by the expanded ETOPS permissions. Notably for the East African region has Kenya Airways ordered a further 3 B777-200LRs which are due to enter service from next year, thought to be deployed then on the very long routes over the Indian Ocean to Far Eastern destinations in China.
Watch this space for the latest in aviation news from Eastern Africa and the Indian Ocean islands.
Uganda News
INTERNET BATTLE CLAIMS FIRST VICTIM
The Broadband Company, launched a few years ago with much fanfare in Kampala, is reportedly winding up its business in Uganda following a decision by the shareholders that it was no longer viable to continue operations in what has become a highly competitive market.
The immediate halt of operations has also raised bad memories, reminding many of the unceremonious closure of Pay TV operator GTV at the onset of the global financial crisis in 2008, when vendors and clients were stuck with equipment, some of it purchased only days before closure, leading to allegations of fraud and pending legal cases, still to be determined.
Some sources with knowledge of the sector have suggested that the UK owned Broadband Company would seek an agreement with FORIS, aka InUganda, to take over existing accounts and continue to provide services, but like with the Broadband Company, coverage in and around Kampala is greatly limited with some areas of the city, inspite of adverts to the contrary, hardly being able to pick a signal.
Amongst those affected by the sudden withdrawal of services is the Kenya High Commission in Kampala, which according to media reports had just paid a years advance subscriptions, only to be left stranded and unable to transact business via e-mode, having to resort to the olden days practice of come in person.
Voice and data business in Uganda is highly competitive, and with Uganda Telecom gradually reclaiming lost territory, now that the new Libyan government has reclaimed its stake in one of Ugandas leading telecoms companies, the stakes are even higher to capture market share.
When the most recent economic crisis struck Uganda, with inflation running wild into the double digit figures, all promotions by telecom companies stopped and the 1/- and 2/- Uganda Shilling tariffs per second for voice calls were literally doubled overnight, however now eating into revenues as consumers exercise restraint when using their phones. Data packages, inspite of the introduction of fibre optic technology, have also not seen tariffs come down further, limiting the market share and making the huge investments struggle to see decent returns being generated.
The exit by Broadband has now triggered a hunt for their clients by other service providers, aiming to capturing added business the company has talked in previous press releases of having 100.000 clients, a figure disputed though by industry observers before deals are struck to sell off the clients base lock stock and barrel. Not a happy holiday season for the staff of the company though, half of which have already been laid off and the other half looking at the same fate before the end of the year.
Remaining in the market now for internet services are Uganda Telecom, Orange, MTN, Airtel, Warid and such direct and specialised providers like Infocom and AFSat, amongst others.
Kenya News
KENYA AIRWAYS TO RECRUIT EXPATRIATE CAPTAINS TO EASE SHORTAGE OF PILOTS
During the showcasing last week of Boeings B787 Dreamliner in Nairobi, questions were asked of Dr. Titus Naikuni, CEO of Kenya Airways, how the arrival of additional aircraft in 2012 and beyond the airline is expecting 3 B777 and by all accounts some 10 more Embraer 190 aircraft over the next 12 to 24 months would be managed in regard of human resources available, with specific reference to cockpit crew.
Repeatedly reported here in the past, the airline has engaged in accelerated training of commercial pilots, both at their own in house Pride Academy at Embakasi headquarters but also through aviation schools in South Africa, to get sufficient pilot numbers on the payroll to actually fly those new aircraft.
Dr. Naikuni had to concede though that these efforts were not enough in particular in regard of senior captains, to whom the young first officers, aka co-pilots would then be attached and that it was now becoming a certainty that expatriate captains would have to be recruited to fill those glaring gaps.
We are in talks with the government and the unions to get permission and agreements in place to recruit expatriate pilots he said at the main arrival function at Jomo Kenyatta International Airport. The Pride of Africa has until now relied on Kenyan and East African pilots and the announcement that around 60 captains will need to be recruited in coming years, though this comes not unexpected for aviation observers, has already raised issues with the pilots union besides requiring sanction by government vis a vis work permits. While the recruitment is expected to be cleared by government, itself a 23 percent shareholder in the national airline, the unions may have something else to say about it and will undoubtedly use their clout to pressure KQs management into side deals for their own members, and if not voluntary then by their usual means of threats of industrial action at the expense of the airlines financial bottom line.
Kenya Airways has the declared intention to fly by the end of 2013 to every African political and commercial capital city and as and when the B787 Dreamliner deliveries start to commence, expected but not yet 100 perecent confirmed by end of 2013 or early 2014, the addition of more frequencies to existing long haul destinations will then be accompanied by opening up new destinations in India and China. Flights to the US, also on the drawing board, would however depend on first obtaining US government permission which two years ago halted the inaugural flight of Delta Airlines only hours before takeoff over obscure security concerns, something other airline executives in Nairobi promptly rubbished and which was subsequently perceived as political arm-wrestling.
Be that as it may, the Pride of Africa is in for some exciting and challenging times ahead and any breaking news or developments will as always appear right here. Watch this space.
BRUSSELS AIRLINES ANNOUNCES INCREASE IN FREQUENCIES TO NAIROBI AND BUJUMBURA
Information was received from Brussels Airlines that they will, come April next year, increase their frequencies to Nairobi from presently 3 to 4 a week, while at the same time also raising their flights to Burundis capital Bujumbura from 2 to 3 a week. Notably though will SN add more flights to West Africa where Yaounde will be raised from present 2 to 6, Douala will become a daily route from presently only 3 flights a week and Abidjan too will move to daily frequencies. All their West Africa flights are codeshared with partner airline Lufthansa.
There has been no indication of any addition of Tanzania to the network yet nor any information of increasing flights to or via Entebbe in the coming summer schedule 2012, which leaves much of the current market growth to the Gulf carriers, three of which are now aggressively marketing their services to and from Uganda.
CONSERVANCIES IN KENYA EXPECT TAX HIT
Wildlife conservation groups and those involved in private conservancies in Kenya, crucially important to maintaining biodiversity and supporting government policies of adding private land for the purpose of protecting threatened species like rhinos, are bracing for the worst come 2012, as new tax demands appear on the horizon.
The new VAT Act in Kenya reportedly no longer recognizes the exemptions conservancies enjoyed in regard of their fees raised on entry, all of which are going directly to support recurrent and development expenditures such private ventures are faced with and are struggling to meet, and should indeed the taxman have its way, the cost of getting into such conservancies may well have to be raised by as much as 20 percent to cater for the tax liabilities the new law has created.
Conservationists and the affected conservancies have made a last minute appeal to request the past exemption to continue but are quietly resigned in the fact that doing conservation work seems to be a taxable activity too these days. In reality, it seems counterproductive to punish private conservation efforts with added taxation measures, as the raised fees are likely to impact on visitors numbers. Tour operators will undoubtedly reflect any raised fees in their safari costs and individual travelers, Kenyans and expatriates alike, may not come in as large numbers as they did in the past, if suddenly they have to cough up the VAT element too. But whenever did the tax mans demands make sense, or laws for that matter. A Happy New Year 2012 it may therefore NOT be for the Kenyan conservancies as the taxman is preparing to smuggle an unwanted present into Santas deliveries.
DISPUTE OVER PAYMENT METHODS SEES TOURISTS BLOCKED AT MARA GATE
The simmering conflict over a new electronic payment method at the entrance gates to the Masai Mara Game Reserve has erupted in a way few would have imagined, when protesters blocked the main Sekenani Gate, stranding hundreds of tourists who were left to see rowdy scenes.
The Narok County Council, which manages the reserve notably it is not managed by Kenya Wildlife Service a situation now coming under renewed review following these sad events awarded the collection of funds at the entrance gates to the Equity Bank in a 10 year deal, which promptly roused all sorts of suspicions. Some of the stories told to this correspondent during his present stay in Kenya allege that leakages in revenue collection were the root cause for the country council to go electronic, in other words saying that money was either misappropriated or outright stolen from collection points by colluding officials, and with no more cash changing hands under the new system, the alleged thieves were organizing mobs to halt the system.
In contrast has KWS been using electronic payment systems in parks they manage and individual travelers as well as safari operators use smart cards to effect payment at gates, reducing the amount of cash being handled at often remote locations.
The protestors are in turn claiming that the award of the payment collection deal was irregular, something other officials have since rejected as reported in the local Kenyan media.
However, all that said, the stranded tourists, many of whom were kept waiting for almost the entire day at the access road to the gate, which was barricaded with burning tires, logs and rocks, complained bitterly of their loss of time in the park, and tweets and social media immediately spread the word on the situation. Said a regular contributor from Nairobi last evening to this correspondent: The protestors are incited and misled. This is local politics of the highest order. Those complaining should resort to legal action challenging the decisions of the council, get an injunction. They should not send mobs to the gates and disturb our tourists. This is a very bad portrayal of Kenya tourism, very bad publicity and people sent pictures from the blockage on Facebook and Twitter to the whole world. The traffic must be allowed to flow freely in and out of the park or we risk our reputation, seriously. I hope government sends security down there to sort this out before it spins out of control. The next thing you hear of stone throwing or a tourist being manhandled, we cannot have that happen here.
The situation was not helped by a government minister making accusations over years of looting when appearing before a parliamentary committee. Banking sources are also quoted in Kenyas daily papers of denying that they were collecting gate fees but were only facilitating electronic payment systems as already done by KWS in other parks.
A returning tourist from the Mara, claiming to have seen the melee outside the gate while leaving the park for Nairobi, said to this correspondent, who had asked if they had been in the Mara and witnessed the situation: One of the chaps I asked said they needed to see cash money every day because the new system did not bring in cash and was empty, showing, if true, the extent of misconception and lack of understanding of modern payment methods, where invisible cash changes hands when credit, debit and pre-loaded smart cards were transferring funds from one party to another.
Clearly a case for increased sensitization and information to provide relevant information but of course also a case of misguided politicians trying to make political hay out of things ahead of 2012, which is an election year in Kenya. Watch this space.
DREAMLINER ARRIVES IN KENYA TO THE AFRICAN DRUMBEATS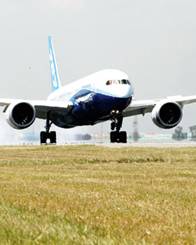 (Touchdown and KARIBUNI KENYA Dreamliner)
Boeings revolutionary aircraft, as one of the accompanying senior executives put it yesterday in a discussion with this correspondent, touched down yesterday at 11.44 hrs local time at Nairobis Jomo Kenyatta International Airport to the thunderous applaus and roars of approval from hundreds of invited guests, airport staff and spectators outside the perimeter fence. At the end of the taxiway the traditional aviation welcome, an arc of water showered across the rolling aircraft by fire engines stationed on both sides of the taxiway, was bestowed on production number 003 of the B787 Dreamliner, before the Kenyan flag then emerged from the cockpit window as the plane reached parking position.
Flown home by Kenya Airways Chief Pilot Capt. Paul Mwangi, the B787 visit is a precursor of things to come, as The Pride of Africa has ordered 9 of these new birds with options for a further 4 of them, for now that is.
The inevitable speeches, kept thankfully short and to the point, already indicated that there may be more orders coming, but Kenya Airways CEO Dr. Titus Naikuni was swift to ask his Minister of Transport and the Head of the Kenya Airports Authority to speed up the expansion and modernization of the airport so that by the time the first B787 arrives in Kenya by late 2013, there is enough space for all our new aircraft and the passengers. The applause of those in the know also showed that this was a matter of broad concern for most of those present and more than just a hint to the government, which has dragged its feet for too long to match Kenya Airways ambition and expansion drive with new and added facilities on the ground.
After lunch was a walk through arranged showing the new plane in her full majestic beauty, the interior outfitted with a business class section and two different types of demonstration seating in economy class.
The galleys in particular were of an impressive size, as was the crew accommodation or crew rest spaces in the ceiling, both forward and aft, where up to 3 crew each can take rest periods on very long range flights with extended crew complements.
Ahead of the promised demonstration flight, due to take place this afternoon when the routing will take invited guests alongside Mt. Kilimanjaro, on to the coastal city of Mombasa before returning to Nairobi, was excitement building amongst the reportedly only 50 invited guests who were selected from across Africa and represent the crème de la crème of the travel trade and the media regularly, and I was told competently reporting about aviation in general and Kenya Airways in particular. Watch this space for that upcoming report on how the B787 Dreamliner handles inflight and how the lower pressurization and higher humidity in the cabin influence the comfort of passengers.
TWENDE TU SET TO HIT MARKET IN EARLY 2012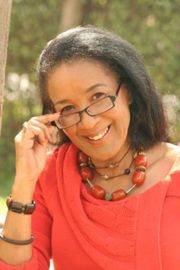 The demise of Twende, the East African regions premier travel and lifestyle magazine, still leaves many of their faithful in agony, as coming across good travel information since then has become quite a challenge. Travel News, which merged with Twende before the rot set in at the time due to editorial changes and attitudes by management failing to transform from their South African ways of doing business to the East African way of how things get successfully done, did re-emerge in an e-version published by veteran Tony Clegg Butt but for many it is the monthly glossy magazine they wish to hold in their hands, leaf through and enjoy. Carole Argwings-Kodhek, who was a key professional on the erstwhile Twende team, and by account of many the spirit behind its initial success, has now announced that Twende Tu will hit the market in early 2012, providing the hands on feel, the market has clearly been waiting for. Said Carol in a communication to this correspondent, who very likely will return as one of the regular contributors to the new magazine:
Twende Tu is the exciting new publication for todays savvy international and local traveller looking for great travel opportunities within Kenya and the greater East African region. Packed with entertaining and informative features on travel, Twende Tu! aims to encourage and promote tourism within the region.
With a firm focus on quality of content, Twende Tu reflects a real understanding of East African tourism trends and an appreciation of what East Africa and Kenya in particular have to offer incoming and domestic tourists. The chatty, informative and entertaining features are supported by exceptional photography and insider tips to help readers plan memorable getaways. Its main aim is to showcase the best of the regions scenic, cultural, adventure and wildlife attractions.
Twende Tu also gives insights into off-the-beaten track safaris, awareness about the realities of responsible tourism and conservation efforts, as well as news and upcoming events, special offers and the travellers guide to trip-enhancing gadgets and gizmos.
Twende Tu! is aimed at the ABC1 market and distributed throughout Kenya and neighbouring countries to a travel savvy audience.
Well, best of luck to Carole and her team for the magazine launch in February next year, something this correspondent in particular is looking much forward to.
CHELI & PEACOCK ADD COTTARS 1920 PRIVATE HOUSE TO THEIR COLLECTION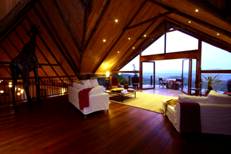 Not resting on their laurels, having just won several key tourism awards, Cheli and Peacock have just announced that they will now market the Cottars 1920 Private House, which is located just below the Olderikesi Hills, outside the Masai Mara Game Reserve on its own conservancy.
Not far from the already famous Cottars 1920 Camp the new property can sleep up to 10 people in 5 self contained rooms and will be available only on an exclusive basis, taking up either one or all of the rooms by one booked party. A staff of 8 are at their guests beck and call at all times and look after every detail to make a stay at this latest upmarket addition to Kenyas safari market truly an unforgettable experience.
Over 9.000 square feet in living space, the house offers an extensive upstairs lounge, as shown in the picture above, a dedicated dining room where culinary delights are served on a daily basis, and a game viewing deck with commanding views of the game on the plains. Notably does the house have full wireless internet access and also offers news channels via DStvs satellite connection, powered by solar panels, to provide connectivity for those who absolutely cannot do without their daily dose of social media and internet news. Vehicles and guides specially conversant with this part of the greater Masai Mara ecosystem are available for hire for guests. For more details contact charlotte or visit the C&P website where links to all their properties can be found via: www.chelipeacock.com
IT IS B787 DREAMLINER DAY AT JOMO KENYATTA INTERNATIONAL IN NAIROBI



(Today in the skies over Kenya, the new B787 Dreamliner. Picture courtesy of Boeing)
When the Dreamliner will land later this morning, at 10.45 hrs eta to be precise, in Kenyas capital Nairobi for the first time ever, and by the looks of the programme captained by a Kenyan pilot, history will be made for not just for the aviation fraternity, who will be cramming the area outside the security fence to see the B787 park outside the Presidential Pavillion, but for the nation at large.
Kenya Airways has 9 of these aircraft on order and a further 4 options, deciding to wait for this revolutionary new bird rather than going for intermediate solutions, when the delivery of the aircraft was pushed from initially 2010 to now 2013. The Pride of Africa will be showing off their dream bird as one staff put it yesterday to this correspondent, and from the programme now at hand even President Mwai Kibaki will make his way to the airport to see and feel the aircraft, which will in a few years become the long haul backbone of Kenya Airways expanding fleet.
The World Tour put together by Boeing Commercial Airplanes is therefore aimed to not just showcase the aircraft to key buyers, and their constituencies but is also a goodwill tour to make up for the delays and in the process bag a few dozen more orders, as was already announced from Etihad, one of the Gulfs leading carriers, where a deal for 10 more of the Dreamliners was inked two days ago, raising the entire order to now 41 aircraft.
The bird is a radical departure from the way how aircraft were being built, and are still being built, using composite materials for the first time ever on a large scale, hull and wings included.
This allows for larger windows, and as a result of increased stability better, more passenger friendly cabin pressure in flight, while at the same time significantly improving the cabin climate, with the traditionally dry atmosphere getting a few extra percentage points in humidity, crucial for the feeling well by travelers on board this plane.
Watch this space tomorrow for a report on the B787 Dreamliner and the inflight experience, as a demonstration flight has been arranged for by Kenya Airways for invited VIPs and a select group of media invitees, regularly reporting about KQ. Meanwhile has the arrival area, in particular the VIP pavilion, been decked out with national colours, befittingly only two days after the country celebrated its 48th Independence Day, giving Kenyans something to be truly proud of and showing East Africans what can be achieved by a good vision, a good strategy and a determined, and almost 100 percent homegrown management team.
FREE BOOZE NO MORE ON DOMESTIC KENYA AIRWAYS SERVICES
While in Nairobi a few days ago it could be confirmed that Kenya Airways had commenced, what one staff has on condition of anonymity described as a trial, a policy of no longer serving alcoholic drinks on domestic routes, not in either business or economy class, while meals too will no longer be served on board for J-class passengers as was the case until now.
As seen in the domestic business class lounge on Friday last week, hot and cold snacks are served however in the lounge at the departure gate, where passengers booked on J-class and those with sufficient miles accrued on their account can enjoy some bites, beers and wine for that matter, before boarding their flights to either Mombasa, Malindi or Kisumu.
These are short flights and we are now trying to see how this change will affect our business class clients and their reaction. On board the cabin crew continues to serve soft drinks, juices and coffee or tea, while J-class passengers will be offered our mixed nut variety the same source said while explaining the changes.
On regional routes an expanded service is however maintained for both classes in the aircraft, as competition on such routes requires matching services while on Kenyas domestic routes KQ competes with low cost airlines which do not generally provide inflight meal services nor offer business class on all routes as Kenya Airways does.
Cost pressures, over fuel and the expected rise in regulatory fees, has caused the margins on domestic sectors shrink, prompting The Pride of Africa a few weeks ago to introduce US Dollar based charges for domestic flights, but the recent strengthening of the Kenya Shilling may see this policy reviewed and reversed soon, should it become evident that Shilling based fares will be to the advantage of the airline compared to sticking to US Dollar based ticket prices. The change in catering policy too is attributed to the need to make ends meet and save money without in principle compromising service levels regular KQ passengers have come to expect. Watch this space for regular updates from East Africas aviation scene.
Tanzania News
NOW DARS JNIA ALSO RUSHES TO CATCH UP WITH DEMAND RISES
Information has been received from regular aviation sources in Dar es Salaam, that the countrys main international airport, Julius Nyerere International, has finally and apparently been shocked into a reaction too, following frequent reports in regional media and aviation circles of the determined efforts put up in the wider region to expand, modernize and refurbish the key airports in Nairobi, Kigali where in fact an entirely new airport is supposed to open by 2016 at Bugesera with Entebbe and Kilimanjaro International also at the verge of starting major new expansions.
Aviation in Tanzania, while crucially important to bring tourists and business visitors to the country, has always had the stigma of a step child at best and the lukewarm on and off decisions over the almost invisible national airline Air Tanzania, as well as the equally lukewarm attitude towards the countrys largest airline Precision Air by government speaks volumes as to the importance aviation is given in government circles.
It is understood that principle consent has now been indicated to commence the planning of a third terminal in Dar es Salaam, to cater for what is generally expected to be fast rising passenger and cargo volumes.
Unlike in neighbouring countries though, and probably again showing the lack of understanding of how aviation works, has the source in Dar mentioned that the Tanzania Airport Authority is seeking a partnership with a private investor, either due to lack of funds or inability to put a financing package into place swiftly enough to provide timely capacity relief. Going by past public private partnership experiences in Tanzania, as seen in the attempt to privatize the railways, privatize water and introduce private companies in electricity production, this is worth watching how it will develop and finally emerge, and if this venture will stand the test of time, and the test of inevitable politics in Tanzania and bring the benefits as the aviation fraternity is hoping for. So for now it is merely an expression of interest, nothing firm nor concrete and without the timelines the airline industry has been waiting and hoping for. Watch this space for regular breaking news and news updates from Eastern Africa and the Indian Ocean islands aviation scene.
KILIMANJARO INTERNATIONAL AIRPORT REHAB PROJECT TO START NEXT JANUARY
Information about an upcoming major rehabilitation and modernization of the Kilimanjaro International Airport, in an earlier article here already mentioned, has now confirmed that the project is set to go underway by January 2012.
Now just over 40 years old, the airport was inaugurated in 1971, and has been without a single upgrade since then. Finally therefore this key aviation facility is moving with the times it seems and is following the example of other regional airports with regular international connections, to provide better infrastructure, airside and landside.
After the financing is now seemingly in the bag the planning and design stage will commence first, before the plans can then be advertised for tendering before, after selecting a main contractor, work can then commence by early 2013. It is understood that the Dutch government will be offering a part grant for the project.
Traffic through JRO is expected to top 650.000 passengers this year, stretching the airports capacity during rush hour to the limit, while airlines have been complaining about the state of the runways, taxiway and apron, all of which are due to be resurfaced completely, with another taxiway being constructed to increase capacity.
Kilimanjaro International Airport is located between the municipalities of Moshi and Arusha and it is here that many of the tourists visiting Tanzania commence their safaris to the Northern national parks of Tarangire, Lake Manyara, Ngorongoro and the Serengeti, but also of course to climb Mt. Kilimanjaro, which towers in the distance over the airport, on clear days for all to see. Watch this space.
SAUTI ZA BUSARA ARTIST LINE UP FOR 2012 ANNOUNCED
East Africas best known music and performing arts festival, Sauti Za Busara, held annually in February on the spice island of Zanzibar, has just announced the final line up of artists for next years edition. Africas big names are lined up again as the festival has become a magnet for performers but also for spectators, which will fill every last bed on Zanzibar as experience has shown from this years music fete.
Below are some of the highlights of the forthcoming festival which will run from 08th till 12th February 2012.
This is one of Africa foremost events for musical and other performances, including ever more side shows and not to be missed. Book your appointment with Zanzibar now before the fully booked signs go up and leave you to regret or else to wait till 2013.
Sauti za Busara 2012 artists confirmed
The 9th edition of Sauti za Busara music festival takes place in Stone Town, Zanzibar from Wed 8 Sun 12 February 2012. 100% LIVE African music under African skies. Here is what you can expect to see on our stage in February.


Jagwa Music (Tanzania) Super Mazembe (DRC / Kenya) Lady Jaydee (Tanzania) Nneka (Nigeria) Tumi & The Volume (South Africa) Ary Morais (Cape Verde) Companhia Nacional de Canto e Dança (Mozambique) Bi Kidude (Zanzibar) Tausi Women's Taarab (Zanzibar) Ndere Troupe (Uganda) Lumumba Theatre Group (Tanzania) Ogoya Nengo (Kenya) Chébli Msaïdie (Comoros) Kozman Ti Dalon (Reunion) Skuli ya Kiongoni (Zanzibar) Kidumbaki JKU (Zanzibar) Utamaduni JKU (Zanzibar) Shirikisho Sanaa (Zanzibar) Seven Survivor (Tanzania) Tunaweza Band (Tanzania) Hanitra (Madagascar) Jembe Culture Group (Tanzania) Leo Mkanyia (Tanzania) Swahili Vibes Band (Zanzibar) Qwela (Uganda) Tandaa Traditional Group (Zanzibar) Wanafunzi wa SOS (Zanzibar)
and more artists to be confirmed

Programme may be subject to change. Check www.busaramusic.org/festivals/2012 for regular updates on artists and events.
Carnival Parade
Zanzibars BIGGEST Street Parade to date. The festival activities in the Old Fort kick off in style with the Carnival Street Parade happening on the 9th Feb. The parade features, beni brass band, ngoma drummers, mwanandege umbrella women, stilt-walkers, capoeira dancers and acrobats and plenty other surprises. Everyone is welcome to join in the parade a unique experience, and a great way to see StoneTown and surrounding areas.

Busara Xtra fringe events
During the festival, the island is buzzing with a range of Busara Xtra fringe events for you to truly enjoy the full Zanzibar experience. Ngoma drum and dance performances, fashion shows, dhow races, open-mic sessions, after-parties and open rehearsals of Zanzibars oldest taarab orchestras are all arranged by the local community.
This is also an opportunity for the local community to host events, and we help spread the word.
Let us know of your festival related activities and we can advertise it in the programme. For more details see Busara Xtra.
Ethiopia News
ETHIOPIAN ADDS BOMBARDIER Q400 FLIGHT SIMULATOR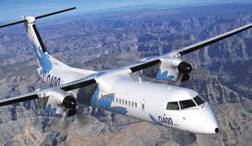 (Picture courtesy of Bombardier)
Information was received overnight that the aviation training academy attached to the home base of Ethiopian Airlines in Addis Ababa will see the addition of a new simulator in due course. The airline has apparently agreed with Bombardier to install a Q400 simulator where pilots of Ethiopian Airlines, but also from other African and Middle East based airlines using this Bombardier aircraft type, can undergo the mandatory twice a year simulator training sessions, without having to travel half way around the globe to accomplish this regulatory requirement.
This boost for African aviation training was widely hailed by the aviation fraternity across the continent, when the news started to break, and although no formal announcement has been made yet, a usually well informed source has confirmed that this is due to be made public in coming days. Watch this space for breaking and regular news from Africas aviation scene.
ETHIOPIAN AIRLINES JOINS STAR ALLIANCE

Yesterday marked the long awaited entry of one of Africas foremost airlines, Ethiopian, which successfully concluded the process of alignments and harmonization required to become part of the worlds leading airline group, STAR Alliance as its 28th member.
The other member airlines were represented in Addis Ababa for the party, let by STARs CEO Jaan Albrecht, who put pen to paper to make Africas third member after Egypt Air and South African Airways finally a reality. It was his last function as STAR Alliances CEO as he will be leaving the group after seeing it grow to the worlds most powerful alliance in terms of flights and destinations over the past 14 years. He will join the Lufthansa Group as Chairman and CEO of Austrian Airlines, moving from the helm of the alliance to the sharp end of airline operations.
Boeing Commercial Airplanes also used the event to showcase their B787 Dreamliner to those who had travelled to Addis for the event, by coinciding the aircrafts arrival with the entry celebrations. Ethiopian Airlines will be Africas first carrier to receive the B787 Dreamliner after more than 3 years delays, and according to details available the first of 10 ordered aircraft will be joining the ET fleet by mid 2012.
STAR Alliances presence in Africa, from Egypt via Ethiopia to South Africa, covers the continent like no other and is seen as taking the fight for market shares in Africa to a new level by offering the most comprehensive network across the continent for travelers from around the world. This is further supported by Ethiopians West African joint venture with ASKY, leaving the KLM / Air France led SkyTeam in a distant second place and the BA / AA led OneWorld trailing in the far distance as far as flights to and across Africa are concerned.
Ethiopian Airlines fleet is now proudly displaying the STAR Alliance logo on all its aircraft, opening a new chapter for Ethiopian but also African aviation. Well done ET and many happy landings!
Mauritius News
BLACKOUT HITS MAURITIUS
Tuesday saw unusual meteorological conditions over Mauritius cause severe thunderstorms, during which lightning struck key electrical installations, prompting an island wide power outage.
While beach resorts were able to switch on backup generators, almost the entire island otherwise went without electricity until later in the day and in parts until evening, when power was restored after the damaged equipment had been replaced.
Heavy rainfall accompanied the stormy weather, bringing much needed extra water to the islands main reservoirs, which had been depleted due to prolonged drought conditions, which also affected other Indian Ocean islands in the recent past. Domestic consumers were and continue to be subject to rationing and hotels and resorts, although supplied with preference, appealed to guests to use water sparingly and avoid waste.
Seychelles News
SEYCHELLES AND LA REUNION TO CO HOST ANNUAL CARNIVAL FESTIVAL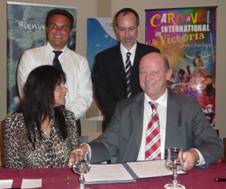 The two Vanilla Islands of La Reunion and Seychelles last week signed a pact to be joint hosts of the second edition of the annual Carnaval International de Victoria, a ground breaking move to have other Indian Ocean islands participate to a wider extend in the organization of what has already become, after only one edition, a much talked about cultural event with participants from all over the world.
Alain St. Ange, Chief Executive of the Seychelles Tourism Board signed the MoU with his counterpart Mrs. Jacqueline Farreyrol, in the presence of the President of the French Region of La Reunion and the Seychellois Minister for Internal Affairs, Environment and Transport, the Hon. Joel Morgan, who represented the President of the Seychelles H.E. James Michel.
Notably do both the head of state of Seychelles and the president of the region of La Reunion hold the tourism portfolios, a sign how important the sector has become to the national economies of both islands.
For carnival aficionados take notice, the next on in Victoria will take place between March 02nd an 04th and as a result of the huge media focus on the event last year, the island is likely to be fully booked as will be flights, so now would be a good time to make a date with the Seychelles and book a holiday coinciding with the Carnaval International de Victoria. Seychelles Truly Another World.
AIR SEYCHELLES TO DROP PARIS ALREADY IN JANUARY
The worst fears are coming true for staff and friends of Air Seychelles, when it was confirmed that not only the initially announced cuts of the routes to London, Milan and Rome will become effective almost immediately and be concluded by January 2012 but that Paris too will be axed without further ado from mid January onwards. Initially it was said that the presently 6 flights a week, all codeshared with Air France, would be reduced to three only and to be phased out completely by March 2012, so this latest announcement comes as yet another shock how swift and ruthless the cuts came and the endgame begins.
Regular sources from Mahe do speak of attempts to at least reach a deal with Etihad, now flying four times a week between Abu Dhabi and Mahe, to use one of Air Seychelles B767-300 aircraft, but knowing how complex such negotiations normally are, this may not come to fruition and see the entire remaining long haul fleet of 3 such aircraft being largely parked, with the only remaining services to Mauritius and Johannesburg still on the schedules.
Air Seychelles management is presently negotiating with ILFC to return the three aircraft without too much of a penalty payment, years before their leases were due to expire, and in turn acquire very likely a B737-800 version to service the Indian Ocean islands and the African mainland, where however presently only Johannesburg is active, while other destinations maybe studied right now in order to determine demand.
We could never have imagined that from flying our national colours high and proud we could be cut to such an extent in so short a time. It is not just a shock for all Seychellois, it is also a shame that this was allowed to happen and not more and greater efforts taken to seek HMs survival. As you wrote a while ago, were all options sufficiently explored, like to cooperate with Air Austral or Air Mauritius and combine routes and pool resources, share facilities in Europe and get closer? No one can answer that and now it is too late as we are turned into a shadow of our former self said a regular source from Mahe upon enquiring about feelings and fact from the archipelagos aviation fraternity. To the old Air Seychelles, as we all knew and respected the airline, it will be a final Merry Christmas but clearly not a Happy New Year, as in 2012 the dice will roll to determine what shape, image and direction the new Air Seychelles will take. Best of luck for that of course and happy landings until the last service from Europe has safely landed back home on Mahe in January next year.
NEW SEYCHELLES TOURISM ACADEMY TO BECOME SELF SUSTAINING
As reported here a few weeks ago, the Seychelles Tourism Academy is undergoing a dramatic transformation with the demolition of old buildings and the construction of new, purpose built facilities aimed to provide the best possible vocational and tertiary training for students of the hospitality and tourism courses now on offer. The next two years will see a progressive change of face for the academy, which has in recent years become a model college for other Indian Ocean islands and for countries on the African mainland, after the archipelagos government had recognized the crucial importance of training young Seychellois citizens who aspired in a career in the tourism industry but lacked skills and qualifications.
The STAs cooperation with foreign institutions, notably a highly respected college in Ireland, has added further to the standing of the school, giving graduates the opportunity to complete their bachelor degrees in their chosen field of studies.
The new STA will amongst other new features have a fully fledged Spa, where students can train, but also a purpose built chalet reflecting the need of the increasing number of local owners of such properties across the islands to have staff specifically trained to their own requirements and standards.
Also constructed will be a hotel which income is supposed to progressively reduce the subsidies presently given by government, and eventually make the institution self sufficient by offering study places at a cost of 19.000 Euros all inclusive for students from the African mainland or other island nations.
Congratulations to the STA team and those behind this development at the Seychelles Tourism Board and the private sector, who have worked hand in hand to accomplish this project.
And in closing, again some material from The Livingstone Weekly, produced week in and week out by Gill Staden at the Victoria Falls, well, very close to them anyway. Enjoy!


Trees ZAMBIA
If you remember I vowed to stop being a couch potato, complaining about the lack of trees in some areas of Livingstone. I contacted the Council and the Road Engineer for the new roads in town. Both Airport Road and Sichango Road are being worked on and it is impossible to plant any trees there yet. The consultant says that he loves trees and will make sure that many are planted along the roads as soon as they are finished.
The Council gave me 56 trees (mostly Musikili, Trichelia emetica) and I am slowly planting them – mostly along the main road across from Falls Park and towards Courtyard Hotel. Thanks to Saf Par for the help of some gardeners. And thanks to Liam from Courtyard Hotel who has volunteered to plant a load in front and by the side of the hotel.

Tree Destruction

In the meantime, ZESCO is erecting some new powerlines along Linda Road past Zigzag. In order to get their lines through they are cutting the trees. I stopped to ask them why they didnt put the line on the other side of the road where there was already a cable and I was told that the two lines would have shorted had they been put close together. I asked them if they had Council permission to cut the trees and the foreman said that the Council was aware.
I shrugged my shoulders and drove on. What can we do?

Like all of us in Livingstone, I like to see progress, but it is always the environment that suffers. Surely with us being the Tourist Capital of Zambia, ZESCO can be a bit more sensitive to the beauty of the town. We have some stunning trees but if they are hacked down with gay abandon to safeguard our electricity lines we can, at least, do it carefully.
Previously when I was incensed by the cutting of trees by ZESCO I got in touch with an Environmentalist at ZESCO Headquarters. He was extremely helpful. It would be nice if he was more involved with the erection of new lines.
I also have a plea that ZESCO trains some tree surgeons who can be employed to cut our trees in a proper fashion whenever it is necessary.

Lusaka National Park

The Lusaka National Park will soon be open according to Kingsley Namangala, Business Development officer for ZAWA. The park is home to white rhino, sable, eland, black lechwe, bushbuck, impala and zebra. The article I read also added spotted deer into the list of animals in the park, but, as we dont have deer in Zambia, I think it must be a mistake. It is situated 15 km from Lusaka Town Centre.
The charge for entrance will be K15,000 per day for Zambians, K23,600 for residents and US$10 per day for Internationals.

Last minute Christmas Presents see Nick at Foleys