AVIATION, TOURISM AND CONSERVATION NEWS from Eastern Africa and the Indian Ocean islands.
A weekly roundup of breaking news, reports, travel stories and opinions by Prof. Dr. Wolfgang H. Thome
You can get your daily breaking news updates instantly via Twitter by following @whthome, join me on www.facebook.com/WolfgangHThome where the articles also 'cross load' or read the daily postings on my blog via www.wolfganghthome.wordpress.com which you can also 'follow' to get immediate notification when a new article is posted.
Second edition November 2012
Uganda News
IFATCA MEETING ENDS IN KAMPALA

The 23rd IFATCA Africa / Middle East Regional Meeting ended yesterday in Kampala on a high note with a gala dinner hosted by the Uganda Air Traffic Controllers Association at the Kampala Serena Hotel. This is the third time UATCA is hosting this important event after 1998 and 2004, a glowing endorsement for their own professional standing among their colleagues and of Uganda's ability to host such events and have delegates look forward to a return. Delegates from the 49 member associations united under this regional umbrella were dealing with an extensive agenda on aviation safety and ATC challenges over three days of morning till late night meetings at the Commonwealth Resort in Munyonyo, where the plenary and breakout sessions were conducted amid the serene settings of the Lake Victoria shores.
Day one saw a full day with the official opening and an aerial display by Capt. Howard Davenport of the Kampala Aero Club, followed by an afternoon seminar with high powered speakers on the issue of Critical Incident Stress Management. A series of presentations and interaction with delegates followed on such crucial areas as ICAO's aviation safety initiatives, on 'unstable approaches' and on safety collaboration between stakeholders, all with focus on improving the aviation safety records in Africa, which are still lagging behind global averages.
A series of renowned speakers also addressed themes like fatigue, the role of ASECNA and CASSOA as well as highlighted the link between aviation and tourism, presented by this correspondent.
The 2013 meeting was handed to Tunisia to host, which outbid Zambia by a wide margin. Delegates will today visit Jinja, the Source of the Nile and see other adventure activities along the upper Nile valley below the Owen Falls and Bujagali dams before returning back to Kampala through the Mabira, central Uganda's green lung of nearly 28.000 hectares of tropical rain forest. From us in Uganda it is Kwaheri ya Kuonana, until you surely come back in a few year's time again.
TRAVELPORT UGANDA ROCKED BY RESIGNATIONS

Not all seems well at Travelport Uganda, formerly Galileo, which once was the almighty CRS in Kampala, willingly or unwillingly, before Amadeus opened shop and, withstanding all character attacks, established itself as a credible, and much more friendly alternative.
After the reported resignation of Country Sales Manager Edward Brown Lwanga last month it now appears that Country Manager Stella Birungi Otteskov has also quit her job at the helm of the company. There is speculation she may be rejoining the aviation industry proper after some apparently intense contacts with an airline from a neighbouring country, and as such news can never be kept completely under wraps be sure to read soon where Stella will be heading and in what capacity.
Once unassailable in Kampala, when still trading as Galileo, Travelport has seen its market share reduced over the past years, with Amadeus in Uganda now at nearly 20 percent and climbing fast, while in the much more competitive and broader market in Kenya Amadeus leads by a nearly 55 percent margin. In Rwanda Amadeus is in an almost equal split of market share, inspite of the much later entry, and in Burundi, admittedly a much smaller market, Amadeus dominates with a nearly 85 percent market share. This gives Amadeus in the East African region an overall edge by what in horse racing would be described as a 'short nose', now able to take advantage in the Ugandan market by the rather unprecedented exodus of senior staff at Travelport.
Watch this space as another twist in the long tail of the Galileo / Travelport saga is unfolding.
NEW WEST AFRICA VENTURE MAY POINT THE WAY FOR AIR UGANDA

The partnership between Air France and AKFED in the new Air Cote` Ivoire with a 20 and 15 percent shareholding in the company respectively, may open new doors for future cooperation even in East Africa, where AKFED is the principal shareholder of Air Uganda.
Air Uganda is presently seeking to employ a new Chief Executive after Kayle Haywood unceremoniously walked out on them last month after only 11 months in office to join new venture FastJet, leaving U7 scrambling to recruit yet another CEO as the company is making for its 5th anniversary later in November.
AKFED's West African aviation ventures have been struggling, with two airlines operating in Mali and Burkina Faso, suggesting that the new format of partnership, here with the government of Ivory Coast and Air France, may become a model in the future for AKFED's entire aviation involvement, which includes Meridiana Fly in Europe, a regional carrier based in Italy with its main base in Olbia / Sardinia, grown in size and scope after a quasi merger with former EuroFly.
There is growing speculation that Air Uganda's future may lay in seeking a partnership, especially as new kid on the block FastJet, but also growing competition from such companies as Kenya Airways – itself already a member of the wider KLM/Air France family – and fast growing Precision Air and RwandAir are making life difficult for smaller stand alone airlines without either a big brother, which Precision has with KQ or government involvement, which is backing up RwandAir to the hilt.
The recruitment of a new CEO by Air Uganda is therefore being eyed with keen interest by aviation pundits, and should the new wo/man at the helm come with any past KLM/Air France credentials, it could be a pointer into a direction U7 may take in coming years, when crucial decisions must be taken on fleet development, new routes and destinations and potential tie ups. It is now and tomorrow that the question needs answering if U7 is to remain a purely regional carrier, turn the attention to the wider African continent or even go long haul to the Gulf, Asia and Europe at one stage. Alone, that is not a likely scenario, especially not with the lukewarm attitude of the Ugandan government, which had the offer to buy into Air Uganda and turn it in to a quasi national airline, but has since then opted to mess around and lean towards a revival of defunct Uganda Airlines, though no formal decision has been taken towards that end, very likely due to lack of funds at a time when government's coffers are notoriously empty.
Interesting times ahead for sure, so stay tuned and watch this space for breaking news, and an announcement in due course who the new Air Uganda CEO will be.
Kenya News
KAA IN DESPERATE RUSH FOR SHORT TERM CAPACITY SOLUTIONS

A regular aviation source from Nairobi has confirmed that the Kenya Airport Authority, under immense pressure to complete ongoing construction and expansion work and then start with Project Greenfield – long delayed by political interference in the planning and procurement process as well as in the management of the KAA – is now considering to use temporary structures to provide much needed extra capacity for passenger handling. Indications are that a group of technical experts from the KAA over recent weeks made a series of trips to meet counterparts in other countries where temporary structures have been successfully used to provide short term solutions for fast growing passenger volumes, before scheduled expansion projects could be completed in their own time.
Such short term measures, while costly, might provide a solution for the growing pressure on JKIA and in particular on the hub function of Kenya Airways, which is struggling with a range of problems inflicted on them like insufficient aircraft parking, available gate spaces and restricted passengers processing facilities, which according to their website information led to a slide in on time performance. Considering that over the next three years the fleet of Kenya's national airline is expected to double already, before tripling by 2021 under their Project Mawingo, as their 10 year strategic plan is known, a swift resolution of these problems will be the key to further growth for KQ. Neighbouring Ethiopia is in the process of building a brand new hub airport for equally fast growing Ethiopian Airlines and Rwanda is set to construct a new airport some 20 kilometres outside of Kigali at Bugesera, signaling intent to providing first class state of the art aviation facilities, rivaling those in Nairobi, and adding to the competitive pressure on Kenya's hitherto unchallenged position as Eastern Africa's main aviation hub.
It is not unknown that airlines put up their own terminal buildings, with JFK in New York a prime example, but private public partnerships or outright private investments in the aviation industry, other than maintenance hangars, are still a long way off in Africa, though now an increasingly attractive option to consider in order to facilitate growth and functionality, currently suffering from ageing infrastructure of terminal buildings, aprons and runways.
The following outline is to demonstrate how JKIA will change under Project Greenfield and what Eastern Africa's busiest airport will look like when the project is completed.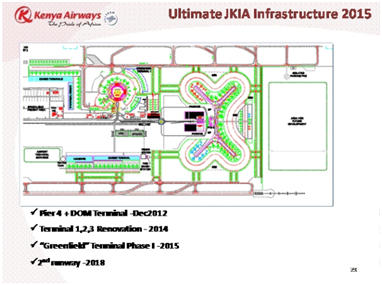 (Courtesy Kenya Airways)
PRESIDENT KIBAKI FORMALLY COMMISSIONS KENYA'S FIRST SUPERHIGHWAY
The brand new 8 lane highway, connecting Nairobi with the municipality of Thika, was yesterday formally commissioned by President Mwai Kibaki, under whose leadership the project was launched in 2009. Highway construction and rehabilitation and major infrastructure projects like the expansion of aviation facilities across Kenya, not just at JKIA where Project Greenfield is now awaiting the ground braking by Kibaki before he leaves office, have become a hallmark of his presidency and something all Kenyans, even his political rivals, have admitted to. Major plans for new rail links, for the metropolitan area of Nairobi but also opening up links to Ethiopia and South Sudan, are in the making too and while traffic in Nairobi is still a daily nerve wrecker, there is now light on the horizon with the planned construction of the Southern Bypass and a 'double decker' across the city's most congested Uhuru Highway.
Kibaki in his launch address also blasted criminals for looting lamp posts and railings from the newly constructed highway and other major roads around the capital Nairobi and his 'encouraging' words to the police yesterday will undoubtedly result in a few ambushes being laid and the criminals engaged in shootouts with predictable results.
Notably it was Chinese construction companies which brought in the project in record time, though not at estimated cost due to the major inflationary pressures over the past 18 months, a lesson however for local construction companies many of which in the past failed to complete projects or 'ate' their payments, then either producing shoddy work or not finishing their contracts at all. A series of other major overland highways, connecting to the Ugandan borders at Malaba and Busia, the Tanzanian borders at Taveta and Namanga and the Ethiopian border are presently also being planned, making road travel across Kenya in the future safer and certainly faster. Watch this space.
KENYA AIRWAYS SIGNS CODESHARE WITH VIETNAM AIRLINES


Kenya's national airline has just announced their 17th code share agreement, linking Vietnam with Kenya via the airline's direct flights to Bangkok, from where passengers can now enjoy seamless connections and through ticketing to fly to one of Asia's most vibrant economies.
The daily flight by KQ to Bangkok connects a few hours later to both Hanoi and Ho Chi Minh City, formerly Saigon, giving passengers from Kenya, the East African region and from across the continent yet another key destination in Asia in cooperation with another SkyTeam partner airline. More important even, according to a source close to Kenya Airways, is the ability to now generate traffic for Kenya, East Africa and the continent from Asia, where connectivity, especially with nonstop flights, is still rather limited, though this one stop connection will go a long way to stimulate demand.
Kenya Airways had earlier this year signed similar deals with Korean Air and Saudia, expanding the SkyTeam footprint from and to Africa.
Lower demand from Europe has seen the bottom line of KQ turn red during the first half of the current financial year and traffic from Asia is expected to at least in part make up for this trend, as Africa overall is now increasingly looking East for trade and travel. Watch this space.
MWAZO REELING AS INDUSTRIAL COURT REINSTATES MURIITHI NDEGWA
First feedback from London is that Kenya's tourism minister looked perplexed and stunned when news were whispered in his ear that Muriithi Ndegwa, clearly now a subject to the Minister's personal vengeance, was restored to his rightful position as CEO of the Kenya Tourism Board by order of the Industrial Court in a stay of execution until the principal case will start hearings on November 13th.
Only last weekend did the minister, in an almost rabid fashion, physically storm the KTB offices with a letter and mouthpiece scribes in tow, to evict Ndegwa from his office, to where he was restored by order of the Head of Civil Service and Secretary to the Cabinet.
Ndegwa, civilized as he is, left the KTB premises but went to court while the minister went on a mouthing off spree in London, where he declared before astonished journalists from around the world that he blamed the Kenya Tourism Board for failing to promote the country's attractions, one of his now trademark foot in mouth statements which only evoked acid scorn from the key private sector stakeholders who had gone to the UK to promote Kenya at WTM.
The Industrial Court in Nairobi, after hearing arguments from both sides, sided with Ndegwa and restored him for the time being to his position as CEO of KTB, delivering a loud slap across Mwazo's face and bringing instant responses to this correspondent's attention, by email and DM's via Twitter and Facebook. Said a Nairobi based source: 'Perhaps this will teach the minister to sit back and take stock of his insane actions. It is now time for the President to declare himself on this saga and tell the minister enough is enough and either let Ndegwa be or else tell the minister to go. We welcome the ruling of the industrial court to restore Ndegwa until the main case is heard and concluded but our own industry court case will still proceed to establish once and for all what a minister can or cannot do to the organization most important to our industry. We are also disappointed in the minister blaming KTB for not promoting Kenya enough when he is the one who turned the money taps dry. He is the one who failed to build on Balala's success and standing and get more funding for marketing. Instead he is using cash to create a number of parastatals which will feast on the industry like parasites. These functions should be under one tourism authority, like Tanzania is now considering it along the lines of Zimbabwe. The minister is trying to make these new bodies a playground for his party's supporters to help in the next elections but we will have none of it. He has started the confrontation and if that is what he wants he can have it. A minister who cannot meet legitimate industry representatives at such crucial times is not representing the private sector at all. Compared to Balala he is a complete failure' while others expressed support for the KTF court case which was brought against the minister. Notably not one contributor came to the minister's defense, a damning indictment of a complete breakdown in relations between the ministry and the private sector.
As predicted, another twist in the tail of this story and for sure there will be more, none beneficial to the tourism industry of course, but as if that would matter to a minister who lost the confidence of the private sector over his vengeful shenanigans. Watch this space.
KEMPINSKI ANNOUNCES 15 JANUARY 2013 AS REBRANDING DATE FOR OLARE MARA CAMP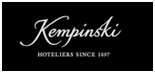 Information has been confirmed that Kempinski will on 15th January 2013 formally rebrand the Olare Mara Camp, ahead of the opening on March 01st of the Villa Rosa Kempinski in Nairobi, and then operate it as the Olare Mara Kempinski Masai Mara.
The 12 'suites under canvas' property is located on the banks of the Ntiaktiak river on the Olare Conservancy, a 21.300+ acres conservancy neighbouring the Ol Kinyei Conservancy with common boundaries to the Masai Mara and the soon to be Kempinski property shares the entire area with only three other small upmarket tented safari camps, ensuring privacy and a hands on and close up nature experience where one sees game and not other tourists, and for sure not in minibus caravans causing traffic jams around a pride of lions.
The growing number of conservancies have sprung up around the Masai Mara after pioneer Jake Grieves-Cook shared his success story with the Ol Kinyei Conservancy, and more and more Masai clans are now converting from the drought prone cattle ranching to tourism and nature conservancies where often the land regenerates within a few rainy seasons, providing for superb safari experiences, through conventional 4×4 game drives and guided walks.
The new Kempinski property is run by Patrick Wachira, who started his career at the famous Finch Hatton's Camp in Tsavo West, where his father worked as a pastry chef. Peter Frank, way back of Hilton Kenya fame before opening Finch Hatton's which was to become a trail blazer for a new breed of luxurious safari accommodation under canvas with service levels and facilities hitherto restricted to boutique hotels in the cities, saw the potential in the young man and guided his career. His first job in the housekeeping department of Finch Hatton's lasted only a few weeks before he was transferred to the company offices in Nairobi where his abilities and ambitions were matched with comprehensive training. In 2006 he was appointed as Assistant Manager at Finch Hatton's but when given the opportunity to head the team at the Olare Mara Camp in May last year, oversee the construction and then manage it, there was no looking back for Patrick. A wise move it turned out to be as come January 15th next year he will join the ranks of Kempinski managers when the re-branding is being officially launched.
Watch this space for regular news from Kenya's hospitality industry and read the stories of the people behind Kenya's success as East Africa's leading tourism destination.
JUMBO JAM ADDS TO MOMBASA'S TRAFFIC WOES
No sooner were memories fading over the strike a week ago, which brought the ferry services between Mombasa and the southern mainland to a standstill, did more bad news hit home. A mega jam, not ever seen before at such a massive scale, brought traffic to a halt for 16 hours at the critical entrance to Mombasa from the Nairobi highway at Miritini, Mariakani and Mazeras, stranding locals as well as tourists returning from safari.
The main cause, local tourism sources were swift to add, was an apparent slow go strike by traffic police, intent to force government to increase their pay and terms of service substantially beyond the offer on the table right now. The spot however is notorious for traffic jams, as experienced a few weeks ago hands on and close up when returning from a safari to the Satao Camp and the Sarova lodges of Taita Hills and Salt Lick, adding at least two hours of journey time. This is in part attributed to ongoing road works, which lag massively behind the original schedule, blamed on incompetent contractors chosen for the job.
Some motorists in the process ran out of fuel, aggravating an already difficult situation as fresh police contingents were brought in to get traffic moving again, after trucks and indisciplined drivers had caused a gridlock spread over 20 kilometres, halting traffic in and out of Mombasa and forcing hundreds of travelers in busses and cars to spend much of the night in their vehicles.
'Mombasa has been neglected when it comes to infrastructure. Nairobi has seen a big push for more highways, bridges, flyover and roads. Here in Mombasa we are stuck with one bridge between the city and Nyali and ferry services which are simply no good. The bypass from the Nairobi highway to the South Coast and even the road from Kwale to connect to the Nairobi highway are still a far away dream. The neglect of the coast will be costing us dearly because tourists coming a second time see that nothing has changed. In fact jams got worse. Why would they come a third time? We need to find a serious advocate to represent coast tourism concerns to government and get things moving. Kenya coast has a big potential for tourism, for investments, but it needs more than just words. It is a shame Balala [former Tourism Minister Najib Balala who got sacked when he
exposed his party leader for undemocratic practices] got removed from tourism because he was our best hope' said a regular source from Mombasa when asked to comment on the situation. 'Safari operators know the problem, to get out of Mombasa in the morning and much worse to get back into Mombasa in the afternoon when guests come back from safari. They leave earlier now at both ends of the trip to cater for the traffic jams but when it combines with breakdown ferries, it becomes a real problem to manage' he then added, highlighting the challenges coast tourism faces, besides a regular supply of water, electricity, the beach boy menace and general security concerns. Watch this space for future updates.
KENYA AIRWAYS LOSSES JUSTIFY COST CUTTING MEASURES

The announcement yesterday of Kenya Airways' half year financial results brought home the reality of what the company's management has been saying for a while now, that sharply risen cost put a deep dent into the bottom line and red ink leaked into the provisional balance sheet.
The 4.6 billion Kenya Shillings loss, in part caused by the European market weakening as a result of the Euro crisis and hard hitting anti travel advisories against Kenya seeing passenger numbers on key routes like London and Amsterdam reduce and Rome flights being halted, the faltering financial performance is however largely attributed to militant unions. In the face of the global aviation crisis, saddled with record fuel cost and increased competition by Gulf airlines siphoning off market share from KQ's crucially important African market, have unions – regularly ignoring court orders – inflicted slow go's and strikes on the airline, extorting increases in terms and conditions which, if to continue, might drive the carrier into financial ruin. Attempts by politicians, seeking to garner favours with the union radicals ahead of Kenya's general election in March next year, did not help either, ruffling feathers with shareholders when suggesting government take greater control over the airline.
Cost cutting measures introduced by the airline in recent months are expected to turn the tide, given that no unforeseen additional challenges arise ahead of the elections, as memories of 2008 are re-emerging, potentially further depressing demand in travel to Kenya.
The airline's management, in line with Capital Market Authority requirements, issued a profit warning for the full year results, signaling that the way to financial recovery continues to be paved with thorns as forecasts remain divided between leading aviation pundits on the impact of global economic challenges and regional aviation developments. It remains to be seen to what extent the expected launch of KQ's own answer to so called low cost carriers, Jambo Jet, will fulfill expectations in protecting market share for the group.
Furthermore is the congestion at KQ's hub at Jomo Kenyatta International Airport to a large extent held responsible for customer dissatisfaction. The opening of the new terminal, besides the start of 'Project Greenfield' under which an urgently needed second runway and a new mega terminal are due to be constructed, cannot come soon enough to provide facilities on the ground commensurate with KQ's ambitions to become a world class carrier.
Full details on the financial performance will be published on www.kenya-airways.com but do watch this space for breaking and regular news updates from East Africa's aviation industry.
EXPRESS KENYA SIGNS EXCLUSIVE DEAL WITH AMADEUS
Global travel technology giant Amadeus has yesterday signed a long term deal with one of Kenya's leading travel companies, Express Travel, for the exclusive use in their organization to provide content and facilitate transactions.
Express had for the last two years running been voted as Kenya's best travel company by the Kenya Tourism Awards but has of course been in the business for decades, building a large customer base, in part aided by representing American Express, operating 6 offices across Kenya and providing a 24 / 7 service to clients in need for immediate assistance, from within Kenya or when abroad.
Richard Markham, CEO of the Express Travel Group, said on the occasion of signing the deal: 'We are pleased to enter into this agreement with Amadeus. Using Amadeus technology, we can continue to broaden our industry presence while maintaining distinct customer service tailored to the local and international markets we serve.
This partnership gives Express Travel Group a sustainable long-term competitive advantage in our endeavours to provide exemplary, personalized, cost effective services to our customers, through a higher level of automation from back to front office, a reliable IT infrastructure, better reporting and a faster and more accurate booking process. Amadeus is already the technology partner of choice for many American Express offices around the world. As the exclusive American Express Representative in Kenya Express Travel Group will continue to make changes for the maximum benefit of their clients'.
Amadeus' regional General Manager Juan Torres added: 'Over the last few months Amadeus has worked closely with travel agencies to identify missed opportunities that would allow them to increase their level of service to customers and drive the profitable growth of its business. This means changing the conventional way of looking at business as we ask ourselves, what would we do if we were starting anew? Amadeus is focusing on technology and thinking in terms of the total solution customers seek, even if that is to take our customers beyond their traditional offerings, marrying technology and solutions with customers is the challenge we are faced with. Our long-standing investments in technology and solutions and the way we approach business is a testimonial of our efforts to help our customers drive efficiencies and maximize opportunities within their own operations, and to fuel our development and innovation efforts. This will confirm Amadeus as the partner of choice for the travel agency of the future'.
Amadeus has in recent years made significant gains in market share across Eastern Africa and in particular in the hardly contested Ugandan market, which was rife with monopolistic tendencies by the local Galileo representatives, created a viable alternative, now widely used in the distribution and processing of travel arrangements. Watch this space for regular and breaking news from Eastern Africa and the Indian Ocean islands.
OL PEJETA SET TO OPEN THE 'MORANI RESTAURANT'

In what has been described by this correspondent as one of Kenya's most complete safari experiences, all in one spot, with a range of different accommodation facilities, from Serena to Porini, Ol Pejeta is now adding yet more value for visitors. The Morani Restaurant will open this weekend at the main visitor centre of the sprawling 90.000+ acres conservancy, offering meals for locals and foreign tourists who come for the day or else use one of campsites, not wanting to cook and yet getting an affordably quality meal. While entrance fees to the conservancy still apply, the arrangement nevertheless will be affordable with great daily offers on the menu.
This Saturday, 10th of November, will the new restaurant open its doors and then serve daily breakfast, lunch and early supper, from 8 am up to 6.30 pm, for guests. Mail Alastair at moranisrestaurant or visit their Facebook page via https://www.facebook.com/MoranisRestaurant for details about the menu, prices and reservations, which are especially on weekends strongly recommended. Congrats to Ol Pejeta for their continued innovations and provision of a great range of services.
SACK MWAZO TOURISM STAKEHOLDERS DEMAND
Kenya's tourism industry, at the eve of the crucially important start of the World Travel Market in London, is in uproar and turmoil over the ongoing saga of the position of CEO of the Kenya Tourism Board.
First sacked by hapless tourism minister Danson Mwazo, now described by many as the fifth column introduced by his party chairman to destroy the sector ahead of the next general election in March next year, then reinstated by the Head of Civil Service with the apparent blessing by State House and then sacked again when Mwazo returned after playing tourist himself with a trip to Mexico, the uncertainty is ripping right through the sector at a time when it should stand united.
The downturn in tourism fortunes this year, a fact persistently denied by Mwazo in the face of statistics speaking a different language, is at least in part laid at his doorstep for his failure to fight for a larger budget allocation, and a series of other blunders in recent months which exposed the minister in the words of one outraged stakeholder as 'a fraud'. Dozens of mails in recent days from many leading stakeholders, with only one dissenting view, now demand action from President Kibaki to save the tourism sector, which has suffered setback after setback with airlines withdrawing from Mombasa and Nairobi, or else halting plans to fly to Kenya as previously announced, and international media reports, often false by the way, about the security situation at the Kenya coast in particular have impacted severely on the sectoral performance. Jitters over possible pre- and post election violence too have had overseas tour operators cautiously making contingency plans, leaving their local counterparts in hotels and lodges, as well as their DMC's scratching their heads how to build confidence, only to see the KTB saga tear right through the fabric of a united industry.
'It seems clear now that this minister has a hidden agenda and it is not for the good of the sector, not for the good of the country. We suspect he is trying to stuff boards under his ministry with party loyalists and this must stop before it even begins. We hope the President realizes what damage is done under his nose and puts an end to it. The man is a liability for the tourism industry now. In what world does he live?' asked a particularly outspoken contributor while other mails reflected, at times in softer and at times in harsher words the same sentiments. Others suggested the matter might well be taken to court to challenge the ministerial action while Ndegwa, with a valid renewal contract in his hands after being re-appointed last week, may well be looking at a major compensation package should his dismissal be upheld by the powers that be – and Mwazo isn't one of them – or else by a court ruling, where the matter appears to be heading for.
Kenya's delegation to WTM meanwhile is led by Acting CEO Jacintha Nzioka, who however is reportedly already feeling the icy atmosphere from sections of the participants, who consider her as the minister's puppet, raising doubts on a unified performance as under Ndegwa, whose leadership got KTB the recognition as Africa's best tourism board at the recent World Travel Awards announcements.
Time for sure will tell but for now the signs are suggesting stormy days and weeks ahead. Watch this space as surely more twists in the tail of this saga will emerge.
Tanzania News
PRECISION AIR TAKES DELIVERY OF ANOTHER BRAND NEW ATR42-600

Tanzania's leading airline Precision Air has just taken delivery of the first of five brand new ATR's, ordered a year ago as reported at the time. The ATR42-600, the most advanced turboprop yet available from the French manufacturer, will be used for flights from Dar es Salaam to Kilimanjaro / Arusha, and while marginally slower than a jet aircraft will be perfectly suited for the demand on the route, besides having a greener footprint and is more cost effective to operate compared to jet aircraft.
Precision will receive a further three ATR42-600 and one ATR72-600 under this purchase order though it is understood from a usually reliable source in Dar es Salaam that additional purchases are being considered to offer a yet wider network of flights on domestic routes, where revitalized oil and gas exploration is thought to be a major driver for economic development in coming years. Additional jet aircraft are also in the pipeline, allowing Precision to widen their network of regional and continental destinations. Happy landings to the new bird, the crews and all passengers on board of this latest addition to PW's fleet.
FASTJET NEARS FORMAL TICKET SALES LAUNCH

Competitors are already poking fun at the tail graphics of soon to fly FastJet, declaring it tongue in cheek as the face of the vulture, keen to pick money off the bones of unsuspecting travelers falling prey to the US Dollar 20 fare, the airline keeps peddling and dangling like the proverbial carrot.
While FastJet is now finally admitting that there will be added charges like airport taxes and fees, or charges for checked baggage, not once has the airline fully disclosed the overall cost of the ticket according to the scale of advance bookings set by them. 'Can they be forced by government or TCAA to tell the public what one has to pay to fly. It is now clear that it is NOT 20 Dollars but a lot more. They should be forced to display the full ticket cost alongside their miracle fare so that someone does not go to the airport with 20 Dollars and hopes to fly to Mwanza or Arusha' lamented a regular aviation source from Dar es Salaam who then went on to suggest that the 20 Dollar fare will backfire on FastJet because 'when Tanzanians wake up to the truth they will be harsh in judging them and not believing them a word they will then say. When the stories come out about how much one has to really pay, that will be the time when they will realize that they have chosen the wrong avenue to promote themselves'.
Struggling with logistical issues, the new airline has also pushed their intended launch date to later in November, while it is understood from a regular source close to Air Tanzania, that the national airline is pulling out all the stops to recapture market share lost during the time it had no aircraft to hold against the newcomers. Precision Air in turn is reportedly monitoring FastJet's activities closely in regard of departure times for the initial flights on domestic routes and the route to Nairobi, where both PW and KQ are expected to launch 'countermeasures' such as added benefits vis a vis miles earned on the route, easier upgrades, lounge access for frequent flyers and more, something FastJet cannot at this stage match in the absence of an traveler incentive scheme or access to lounges AND no business class.
Clearly time will tell but as sales will go underway it remains to be seen what true cost of travel will emerge and if FastJet will have ANY flexibility to cater for date changes should a traveler miss a departure date or make good of their threat that the ticket, once paid for, is either used on the day and the booked flight or else can be used to light a fire. Watch this space.
ARUSHA FINALLY BECOMES A CITY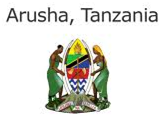 The municipality of Arusha, best known as East Africa' safari capital, was last week finally granted city status, fulfilling the hopes and aspirations of the hundreds of thousands of residents, who enjoy life under the shadow of Mt. Meru. President Kikwete, last week on a tour of the Kilimanjaro region of Tanzania, formally inaugurated the new city signs. The inauguration ceremony made formal the legal documents signed to this effect back in August, when the story was first reported though residents were happy to wait for the launch by none other than the president himself.
Arusha was first mentioned in the records in the year 1900 and was under the colonial administration upgraded to a township in 1949 before becoming a municipality in 1980. It is Tanzania's fifth city after Dar es Salaam, Mwanza – the country's second largest – Tanga and Mbeya. While tourism is undoubtedly the best known commercial sector in and around Arusha, agriculture and agroprocessing, horticulture and manufacturing have also grown in recent years, spurred by increased flights into Kilimanjaro International Airport, located some 50 Km's outside the city towards the municipality of Moshi.
The newly gained city status is also thought to enhance chances of Arusha to host yet more international conferences and meetings, for which the International Conference Centre and a number of privately owned and operated convention centres are now ready to host larger numbers of participants, boosted also by added hotel room capacity inside the city as well as in the vicinity of Arusha. Congratulations to the new city, Arusha rocks.
Rwanda News
RWANDAIR GETS SECOND CRJ900NG

The delivery of a second brand new Bombardier CRJ900NG in Kigali yesterday has completed the current fleet renewal programme, allowing Rwanda's national airline to look forward to the next phase, when more aircraft, more destinations and very likely a privatization programme will go underway.
There is already speculation over the current Bombardier Dash8-100 being replaced by a larger Bombardiers Q400 and what the future will hold for the less fuel efficient B737-500's on lease from GECAS.
While celebrating the arrival of RwandAir's latest bird were new destinations mentioned, such a Juba, the capital of South Sudan, Zanzibar probably in conjunction with Mombasa to where flights already operate, as well as Lusaka / Zambia. Frequencies to existing destinations in Eastern Africa are likely to be increased too, offering more peak and off peak connections from Kigali, where convenient network connections now permit travelers from the entire network to fly on to a final destination with RwandAir without having to change airlines.
Watch this space.
Seychelles News
AIR SEYCHELLES UPS BAGGAGE ALLOWANCES

As World Travel Market 2012 winds down and the Seychelles delegation takes stock of their achievements in London this year to promote the archipelago as the Indian Ocean's destination of choice, has Air Seychelles added a goodie for those visitors coming to the islands with the national airline, directly or in codeshare with partner Etihad.
In an announcement was the baggage allowance raised to 30 kg's for economy class passengers and 40 kg's for business class travelers, applicable with immediate effect on all the airline's routes.
The airline presently operates an Airbus A330 and a wetleased Airbus A320 aircraft but is expecting a second A330 in early 2013, at which time – as reported here ahead of the pack some time ago – it will commence flights to Hong Kong, via Abu Dhabi. Other destinations, in particular on the African mainland, are reportedly also under consideration.
Feedback from WTM participants of the Seychelles delegation however has also confirmed that although the French market appears to be recovering well, demands are still there for nonstop flights between Paris and Mahe, to spare travelers the inconvenience of having to connect through a hub in the Gulf. Time will tell how this disparity between market demand and actual supply will pan out, in particular considering the vested interest of partner Etihad. The Abu Dhabi national airline, while holding only 40 percent of the shares of Air Seychelles, has all the management rights for an initial 5 year period from the time of investment early this year and is not likely to overlook their own interests in this commercial marriage. Watch this space.
SEYCHELLES HOSTAGES IN SOMALIA WERE RESCUED, NO RANSOM PAID
The Seychelles' remarkably run of good fortunes in their fight against ocean terrorism has seemingly been crowned last week, when two hostages, taken from their fishing vessel in Seychellois waters by Somalia's terrorists of the sea, were freed in a combined operation of coalition forces now on the ground, liberating the Somalia and combating the piracy menace from land.
A widely publicized and read interview 1 ½ years ago with Seychelles Minister for Home Affairs Joel Morgan, [https://atcnews.org/2011/06/13/seychelles-breaking-news-interview-with-the-hon-joel-morgan-minister-for-home-affairs-environment-energy-and-transport/] established beyond doubt at the time that the country would continue to treat ocean terrorism as a threat to national security and continue to work hand in hand with friendly nations to pacify the Indian Ocean waters while seeking a resolution within Somalia. It was at that time too that the then still controversial placement of armed on board security on ships crossing Seychellois waters was affirmed, soon after made a requirement by the Seychelles government for vessels transiting her waters.
True to form, not to negotiate with terrorists, did the Seychelles government pursue all available options but in the end, when opportunity presented itself, had the two men rescued by force, before flying them home to a triumphant welcome by relatives, friends and Seychellois at large.
Seychelles was arguably the first country with a policy to decisively engage the ocean terrorists and successfully staged several rescue mission on the open sea, at least on one known occasion sinking a pirate vessel but in all cases returning hostages to Victoria, with minimal injuries reported to those who had been abducted.
Joel Morgan's hard stand expressed in his interview back then, and fully reflecting Seychelles government policy at the time, stood the test of time and proved the point that decisive action and prevention measures were indeed the secret to success, as piracy on the high seas in this part of the Indian Ocean has now been decisively reduced, due to be eliminated when the Somali federal government takes full control of all the land based hideouts as it establishes full control once again.
The liberation comes at a time when the High Court in Victoria also sentenced 15 captured pirates to 18 years in prison, and though they will likely be repatriated to the custody of the newly established federal government in Mogadishu, justice has been served at a time when the two men, after just over a year in what has been described appalling conditions, returned home. Minister Morgan met his two countrymen in Nairobi and escorted them home to Mahe, where they were met by President James Alix Michel at the international airport.
It could not be established which coalition troops on the ground were involved in the liberation of the two men or if any special forces were seconded to the operation by countries engaged with the Seychelles in the fight against ocean terror, nor what fate their captors met in the end.
Well done Seychelles once again for standing your ground and holding your principles high while others pondered and wavered.
SEYCHELLES BACK ON HIGH SPEED FIBRE OPTIC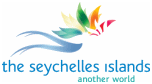 When a careless ship captain dropped anchor outside Dar es Salaam's harbour on the fibre optic cable linking the Seychelles to the continental African circuit on the 12th of October, the high speed lights on the archipelago went dim. Still connected to the globe by satellite back up, the very high broad band speeds nevertheless were significantly reduced at the time. The Seychelles government with partners Cables and Wireless and Airtel, united in a consortium called Seychelles Cable Systems, which sourced funding and established the link, swung into action immediately to first identify the problem and then commission repairs, while insurance claims are being sorted out.
It was learned overnight from sources in both Dar es Salaam and Victoria, that effective yesterday full fibre optic services were restored.
The improved bandwidth and faster speeds are used widely by tourists who tweet and upload pictures from their holiday locations across the archipelago's resorts, thus adding a second avenue of promoting the Creole Island Paradise by showing their friends and connections exactly what they miss by not being there themselves and tempt them to also visit the Seychelles, truly Another World.
A large delegation from the Seychelles, led by Tourism and Culture Minister Alain St. Ange and Elsia Grandcourt, CEO of the Seychelles Tourism Board, are presently in London at WTM and will be happy to welcome trade visitors to their stand. Watch this space.
And in closing, another dose from Further Down South by Gill Staden
Blogs
Contact Directory: www.contactbeyondthevictoriafalls.wordpress.com
The Livingstone Weekly: www.thelivingstoneweekly.wordpress.com
Stories and Updates: www.storiesbeyondthevictoriafalls.wordpress.com
Cost of Doing Business
Last week I wrote another impassioned article about the costs of running a tourist enterprise. It annoyed one of my readers … here is her response:
There is a tendency for national self-flagellation all over the world, and Zambia seems to do it pretty well………………as exemplified in your article 'Cost of doing Business' and your comment that Zambia is getting ever more expensive and that is putting agents off encouraging tourists to come here. I agree Zambia is expensive; Africa is expensive for tourism. Prices baffle tourists who see such extremes – locals living on a tiny fraction of the European basic wage and yet commodities such as diesel apparently as expensive as they are in Europe. But it is not restricted to Zambia and we should not beat ourselves up about it to the extent that we demoralise our own industry……………………
On my admittedly limited experience I see that Botswana lodges are more expensive than Zambia, and I have not noticed that Zimbabwe or Namibia are any cheaper. Namibia has a bed levy – not dissimilar to a tourism levy – which is surely a fair way to tax a business because it is entirely occupancy/income based. Zimbabwe charges UK residents more for a visa than Zambia does, it is more expensive to get into Vic Falls on the Zimbabwe side than on the Zambia side. And don't forget that there is a positive side to the budget – customs and excise duty suspended on new vehicles to be used for tourism, and on goods for refurbishment, rehabilitation and expansion for tourism enterprises. Import duty has been a bugbear for a long time, so bring on the good news! The currency restriction is a nuisance, but arguably an understandable one; most countries do not want to be identified by the currency of another. We are free to charge in dollars, but we have to give change in kwacha, just as happens in South Africa or Botswana – where just as it is in Zambia the change you get in rand or pula seems miserably low.
On another point, and an area where my experience is not limited, I deal daily with a lot of different tour operators, and my impression is most definitely not that Zambia is suffering because it is more expensive than its neighbours. In fact there is a noticeable tendency to recognise Zambia as one of the last great African wildernesses with wonderful sights and fantastic game viewing AND you don't have to spend hours photoshopping the Land Rovers out of your best shots. If you publish this I expect there will be a chorus of disapproval pointing out exactly where I have gone wrong, but I just wanted to get it off my chest!
As editor, I think I am allowed a last word. I agree with the comments above, but I think my main point is that tourism should be a major income generator for the Zambian economy and it should also provide thousands of jobs. The fact that tourism creeps along is because of over-legislation and costs imposed by government.
Let us compare two industries – Agriculture and Tourism. Both are important industries in Zambia. Does an owner have to have a licence to run a farm? Does he have to have a licence to breed cows, sheep, goats? Does he have to pay a levy to government every time one of his cows gives birth? When a farmer wants to clear a piece of land to plant mealies, he will cut down the trees and burn them (chitemene); does he have to have an Environmental Impact Assessment before he can go ahead? Do the farmhands have to have a medical exam to prove that they are fit to work on a farm? I could go on …
The tourism industry is totally over-regulated which is why it cannot grow, but Agriculture is supported by little or no regulation and massive assistance by government in the form of inputs being free of duty and VAT. Depots are set up by government to help with collection of farm produce and transport is laid on …
I have probably upset the farmers now and will get long emails telling me how difficult it is to run a farm … but I think we can see that farming is much less regulated by government. We are also seeing a massive increase in commercial farming in Zambia so that we can feed ourselves and we can export produce.
One can only wonder why farming is less regulated. Is it the fact that most Zambians are involved in farming of one sort or another? I think the figure is 72% of the people work on farms, either their own farm or on a commercial farm. It could possibly be that these people form the largest voter population too and they need to be kept happy …
Travel Report from a Livingstone Weekly reader:
We have just returned from our trip to Mana pools, South Kafue and Hwange.This is not intended as a trip report, but just a comment on the Zambian aspect of our trip.
I have not yet read any of your Livingstone weeklies. That is a pleasure I am keeping for when hubby is at work and I am left in peace. I did open the latest and noted your concerns on costs in Zambia, which prompted me to write to you. If you want to Quote me …feel free.
1 We crossed into Zambia at the Kariba border. Zimbabwe was a piece of cake. Zambia was a nightmare! 5 vehicles, 11 people 4 hours later at R1200 per vehicle we were on our way.
2. We were aware we required Kwacha to pay gate entrance fees at Kafue as friends of ours were refused entry in September as they did not have Kwacha…not a good customer retention action! They have stated they will NEVER revisit Zambia: and they had same experience as us at border)
We used street side money changers and were totally aware we were being ripped off. You cannot buy Kwacha outside of Zambia and we had no idea if we were going to find a bank on way to Kafue.
3. Entrance fees to Kafue and the fact that you pay a daily rate make for a very expensive camping trip. (actual camping fees were excellent. Not expensive at all.)
Comment on the camping: Lovely campsite. Wonderful staff. Tsetse flies made driving around unpleasant in a very beautiful park. (I know we picked a bad month) No game..luck of the draw. Lovely birds. However, adding up the cost of the border crossing, the petrol costs to get to Kafue and the actual costs of camping, plus the loss on buying and selling Kwacha make this our first and last trip to Zambia.
We had had all expectations of including Zambia as part of our annual trips. We have been avoiding Botswana because it was becoming too expensive….Zambia unfortunately is the same..not a cost effective holiday. Mana pools and Hwange were stunning and much cheaper.
Zimbabwe border crossings were a pleasure. To enter and exit all 3 countries never took longer than 45 minutes on Zim and S.A borders….lays to rest the horror stories we had heard about Beit Bridge.
4. Livingstone is a tourist nightmare with relevant inflated costs. The noise of helicopters and "planes" over the Falls are horrible…nothing anyone can do about that tho.
Oh Gill… I really thought I would let you have a "Happy Report" on my Moms country. Hopefully your government will catch a wake up and realize what a cash cow tourism is. Money is hard come by these days and people are counting costs. Zambia is just plain too darn expensive. Everything else was fantastic and we would love to return if it ever becomes affordable. We don't even mind border delays except when we have to sell a kidney or two to cross over.
Before we left we were advised to skip Zambia because it "is not worth it"………….sadly I have to agree.
Good news …
The good news this week is that Guy Scott, Vice President: There are major calls concerning the high cost of doing business in the country such as high interest rates which is a drawback to society…Government will support the private sector by ensuring that the cost of doing business is reduced.
Preparations for the UNWTO
I have reported that Livingstone is having a bit of a paint-job and some minor roads are being repaired. A new town market is planned, but whether this will be done before the UNWTO is debatable. I think that the traders may take some persuading to move out for the duration of the build.
Meanwhile, on the Zimbabwe side, the authorities have conceded that a new convention centre is not viable and that the upgrades at the airport will not be completed in time. It is expected that the runway will be complete, but the terminal will not.