ZANZIBAR SERENA HOTEL EMERGES RUNNER UP FOR "BEST DESTINATION DEVELOPMENT CHAMPION" AWARD
(Posted 30th October 2018)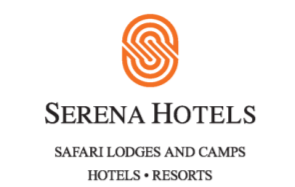 Zanzibar Serena Hotel was the only hotel to be recognised as Runner-up for the "Best Destination Development Champion'' category at the inaugural Zanzibar Tourism Awards announced during a Gala Dinner held in Zanzibar.
"Best Destination Development Champion" Award recognizes companies or individuals that have done the most to promote Zanzibar as a tourism destination over the years.
The Zanzibar Serena Hotel was recognized for maintaining the hotel's unique architecture, promoting awareness of local cultures, national heritage and natural environment.
Zanzibar Serena, a 51 room hotel is lodged within two historic seafront buildings at the historic Stone Town.
The construction involved meticulous restoration and rehabilitation of the 1930s former telecommunications building and an eighteenth Century Chinese Doctor's Residence. The development met all the standards set by the Stone Town Conservation Authority during the planning and construction phase of the project. Serena Hotels investment in Zanzibar over two decades ago has played a pioneering role towards the development of infrastructure and improvement of the investment climate in Zanzibar at a time when there were few investors.
As a result, this triggered increased confidence from both local and international investors looking to grow the tourism industry in Zanzibar.
Mr. Mugo Maringa, Country Director, Serena Hotels Tanzania said: "As an 'iconic heritage hotel' in Zanzibar, recognition through such awards inspires the company as we believe that profitability and development are two notions that can serve each other. Serena is a long term hospitality player and known for its 'Built to Last' attribute. We are proud that the hotel has been able to play a key role in the economic growth and development in Zanzibar."
Zanzibar Serena Hotel initiative's respond to the needs of the environment, economy and communities within which it operates. These help to inspire its various stakeholders take a long term consideration when making decisions and affirms Serena's commitment to be aligned with the Sustainable Development Goals set out by the United Nations.
Wilfred Shirima, General Manager, Zanzibar Serena Hotel, then added that: "the hotel has maintained its unique architectural and cultural design and indeed validates its belief that with the changing nature of guest expectations it is the quality of service and product that will continue to determine the destination choices which clients make."
Zanzibar Serena Hotel is located in Stone Town, a UNESCO World Heritage Site amidst the Sultan palaces, Portuguese forts, ancient dhow harbours and bright bazars. The historic buildings are designed in Swahili style and the interiors adorned in Arabic and Swahili opulence, offering gracious hospitality and alluring culinary journeys, indeed capturing the elegance of a grander era since passed.