ZIMBABWE BY BIKE – A NEW ATTRACTION HOW TO EXPLORE THE COUNTRY
(Posted 21st February 2015)
Tourism is back in Zimbabwe, visitors are returning to spot the Big Five and to be awed by one of the world's greatest natural wonders, Victoria Falls. Extreme Cycling Adventure is now taking people to these areas to show them that travelling in these places by mountain bike is a great way to meet and understand the lovely and resilient people of Zimbabwe. The company now offers exclusive 10-days bike trips through stunning Big Five Country, off the beaten track, engaging with local communities that are part of the human impact saga happening in the lower Zambezi and its surrounding reserves. This will allow trip participants to experience the country, and the communities, from ground level, close up and personal in an entirely eco-friendly way.
Said the company in one of their recent media releases: 'This expedition will start at the breath taking Victoria Falls and will lead you through beautiful Zimbabwe, ending at the Sanyati Basin.
Next trip is expected to be organised in April so stay tuned for updates'.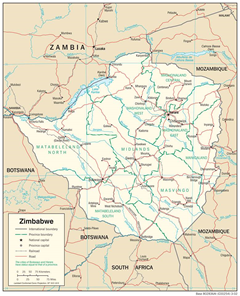 This organisation aims to support MAPP, the Matusadona Anti Poaching team who have dedicated their lives to protecting the wildlife of Zimbabwe and a big chunk of the proceedings will go to MAPP to continue their great work in saving the animals from poachers.