UNWTO RECOGNIZES GHANA'S RISE IN THE TOURISM WORLD

(Posted 02nd February 2019)
Article published with the permission of VoyagesAfriq and Mr. Kojo Bentum-Williams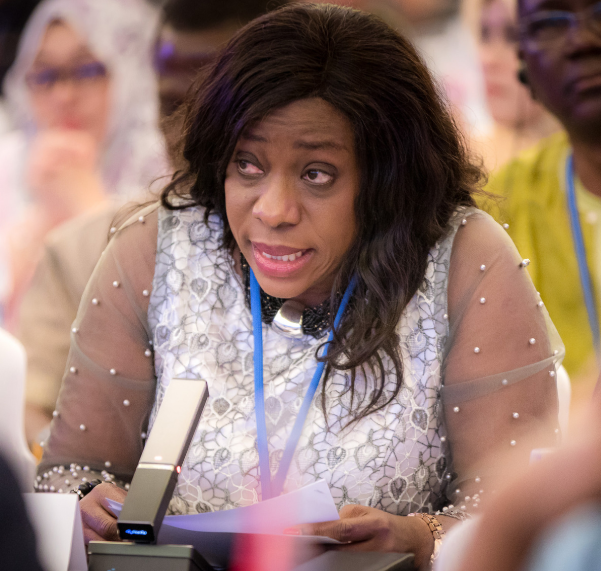 The United Nations World Tourism Organisation (UNWTO) has appointed Ghana's Minister of Tourism, Arts and Culture, Mrs. Catherine Abelema Afeku as chairperson for the newly created Leadership Taskforce Group.
The appointment was announced at the first meeting of the Leadership Taskforce which took place on the 25th of January, 2018 at the headquarters of the world body in Madrid, Spain. Speaking on the appointment in an interview with www.voyagesafriq.com on the sidelines of this year's INVESTOUR in Madrid, Spain, Director of UNWTO's African Programme, Elcia Grandcourt said the creation of the leadership unit formed part of the Secretary General's agenda for developing tourism in Africa and empowering women.
'This year we are going to cover three key activities that is covered under this agenda. We had for the first time, the Leadership Taskforce on Women Empowerment in tourism, whereby we have the women ministers in Africa joining together to discuss the programme. And our hounourable minister, Catherine Afeku has been unanimously appointed as the chairperson to lead this leadership taskforce' she said.
Elcia GrandCourt
According to her, "there are key lines of action that will be undertaken by this taskforce group, first of all we are working on updating the global report on women empowerment in tourism, and this we will launch it on the platform that we will use to host the first summit on women empowerment in tourism in Ghana later this year."
In a series of tweets on her twitter page, Mrs. Afeku expressed her appreciation to the world tourism body and, "I want to use this opportunity to thank the good people of Ghana for their support and to all the individuals and organisations contributing largely to the …development of Tourism, Arts and Culture across the globe."
She added that, "I would also want to assure the UNWTO that, I will work diligently to ensure the Taskforce attain it set targets under my auspices."